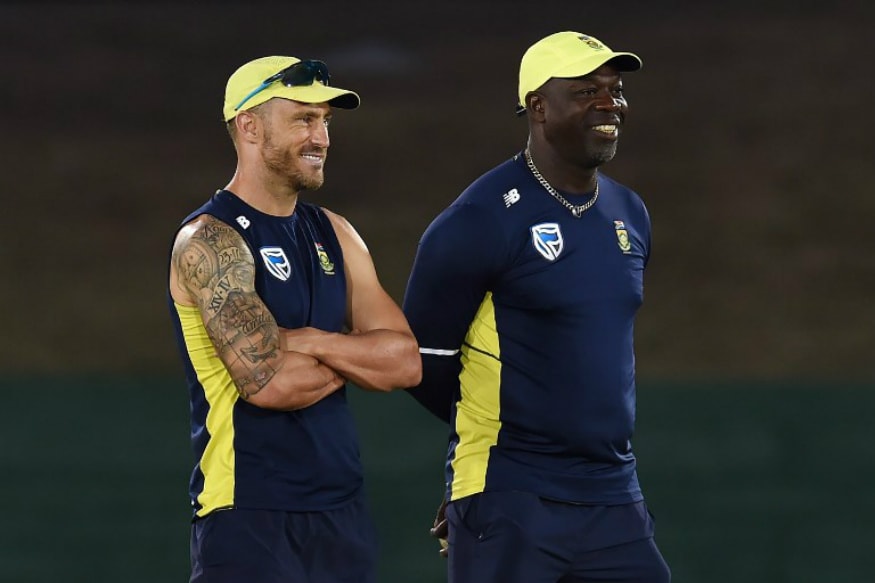 South Africa head coach Ottis Gibson said it was 'disappointing' that the fallout of the ball-tampering scandal and the subsequent review on team culture ordered by Cricket Australia (CA) has dominated conversations more than the sport ahead of South Africa's tour Down Under.
"It's disappointing when cricket gets lost among all the other stuff, because at the end of the day that's why we're all here: to play some cricket," Gibson said.
He further went on to add that this was an issue in the infamous Test series last year as well, since a lot of the times the good cricket on display was overshadowed by some unsavoury incident or the other.
"When you look at the cricket that was played in that series, after every game there was some sort of incident and the standard of cricket never got mentioned.
"I thought in the first Test, (Mitchell) Starc was fantastic and bowled really well. In Port Elizabeth, we were with our backs against the wall and AB de Villiers makes a brilliant hundred, then you had another incident at the end of that game."
Gibson was also of the opinion that using sandpaper to try and change the condition of the ball wasn't the smartest thing to do given the number of cameras that are present during a match.
"The international game now, the way cricket is going even in the IPL and other leagues, there's so much television and so much coverage that the ball is being followed all the time, is what we've been told, even before the Cape Town.
"So it just seemed like a silly thing to do, bearing in mind the number of cameras and the number of eyes that are on the game at the moment. We moved on a long time ago. It happened many months ago now. Obviously, it shouldn't have happened, we all accept that it shouldn't have happened."
He further stated that players should not look to get overly aggressive with one another, especially since many of them now play together for domestic teams when not on national duty.
"Guys are making friends and playing together in other teams around the world. So when it comes to playing for the national team, you don't expect them to take that friendship onto the field, but obviously, you don't want it to boil over into some of the shoulder brushing and all the stuff that happened in South Africa. It's just a game. It's just a game."
The first ODI between the two sides takes place at Canberra on November 4.