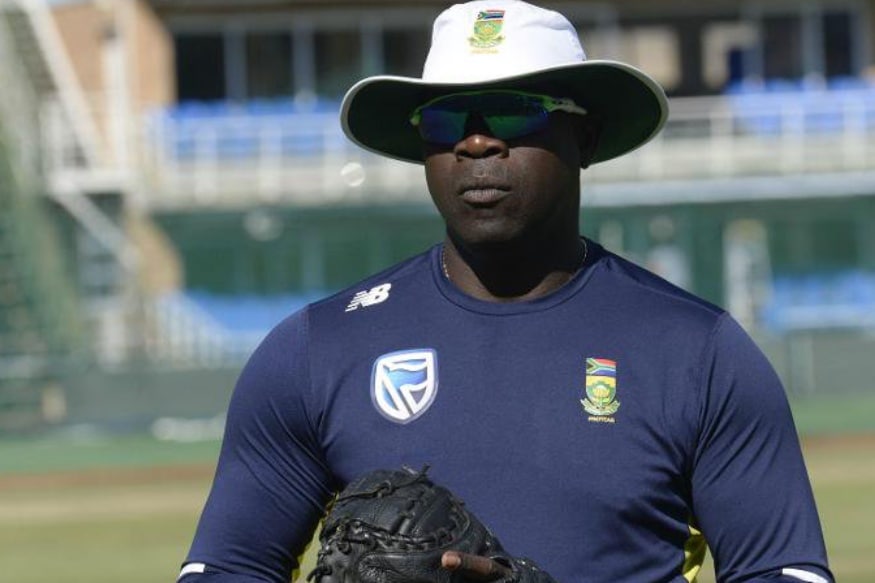 After a not so happy end to his stint with South Africa, where he was sacked post the World Cup debacle earlier this year, Ottis Gibson has emerged as a serious candidate to be Justin Langer's senior assistant and permanent bowling coach, according to a report in the Sydney Morning Herald.
"He is an outstanding coach. He was head coach of West Indies, head coach of South Africa, very highly regarded. I know Ottis well - he is an outstanding person. I have spoken to Ottis a couple of times [about joining CA]," Langer said.
"We are just going through that process at the moment and, hopefully, we can lock someone away soon."
Australia are all set for a new coaching model, and Gibson could be announced as mentor. The former West Indies coach was also in the frame to replace Trevor Bayliss in England before Chris Silverwood was handed the job. He has had two stints as England's bowling coach.
Australia have not replaced their former bowling coach David Saker, who left at the end of last summer, and had former Tasmania coach Adam Griffith as his bowling coach through the World Cup while Troy Cooley, who also heads up the national cricket academy in Brisbane, had the job through the Ashes.
"We are looking for the right people that are going to fit. We can talk about structure, and structure is really important, but you have got to get the right people and the right people that are available. It's a tough gig being on the road with the Australian cricket team," Langer said.
"I know we have got to be agile and creative in this new market that we are in. We had Adam Griffith, who did a great job for us in the World Cup, and Troy Cooley did a great job for us in the Ashes and is the head coach at the centre of excellence. We have great resources - it's just how they all help the Australian cricket team."
Langer admitted that he would prefer to have a mentor onboard before the Pakistan series. Langer had former teammates Ricky Ponting and Steve Waugh during the Ashes as mentors but neither are likely to be involved during the summer.