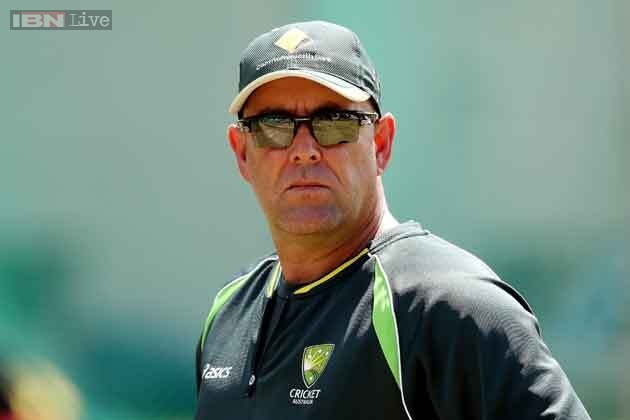 Mirpur: Australian chief coach Darren Lehmann made no bones about the fact that his team has produced "disappointing performance" in the ongoing World Twenty20 where they are virtually out of contention for a semi-finals berth.
"It's very much disappointing as we have had around 70 per cent success in all three formats coming into the tournament. We have enjoyed a good six months prior to this.
But this is a learning curve for the team. For a coach and the captain, it is both good and bad situation to be in," former Aussie left-hander Lehmann told the media prior to their third group league encounter against India.
Since Lehmann's media interaction happened right after their nerve-wracking defeat against West Indies, the coach was more intent on answering questions regarding the defeat rather than their next match against India.
He was asked about Chris Gayle's 'Gangnam Dance' and the coach replied in a cocky manner, "If I could dance like Gayle, I would have danced my way all night!"
Lehmann was unhappy that his boys have lost matches from a potentially winning situation. But he does not think that it has got anything to do with sub-continental jinx.
"We have beaten ourselves in the two games! In the first match, we needed 75 off 10 overs with eight wickets in hand and we lost. I think our match-winning skills in this format needs to improve," Lehmann said.
On the India game, Lehmann said that the experience of the seven-match series in the sub-continent last year will come in handy.
"We have been lucky enough to play decent amount of ODI cricket against them in India last year. They also know us well and we also know them well."
According to the 44-year-old, the "pitch didn't offer much turn".
Although he did not give a definite reply but Lehmann said that he will consider the option of playing Cameron White and Dan Christian, who have so far warmed the benches in the tournament.
The coach also backed veteran glovesman Brad Haddin, who has had an indifferent tournament both with the bat and also behind the stumps.
"Brad would be disappointed with his own form but he is a fantastic player. I believe he has a lot of cricket left in him. He has a job to do and that is to play a lot of cricket," the coach said.
When asked what is the role of a coach in these teams, whether to "teach" or just concentrate on devising winning strategies, Lehmann smiled and said, "It's a bit of both.
Trying to teach but also trying to win. Because if you don't win, then you get the boot," he concluded.