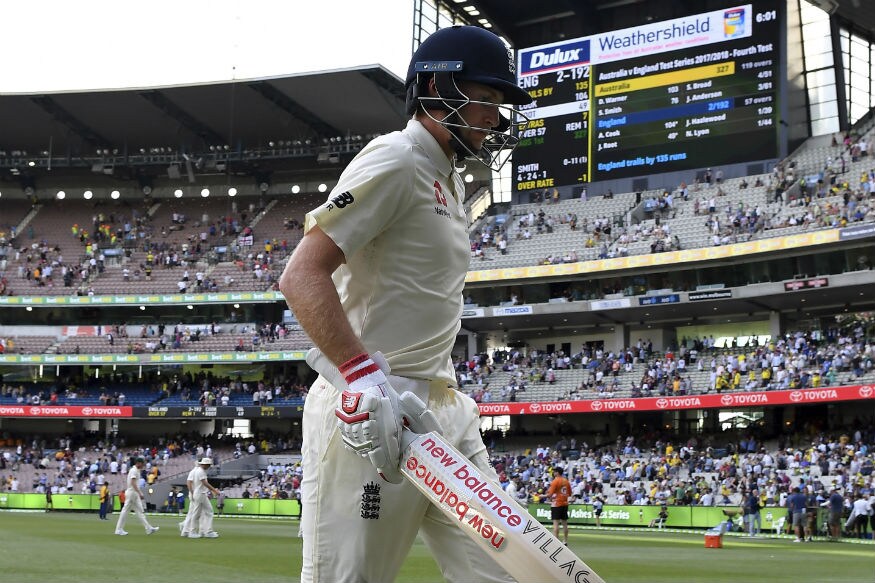 Joe Root cut a sorry figure after England went down in the second Test at the Sir Viv Richards Stadium in Antigua by 10 wickets also conceding the three-match series 2-0 insisting his side was outplayed and outperformed across all departments by the Windies.
"It's very disappointing," Root said. "We came here wanting to win this series and find ourselves with a game to go and being out of it, it's hard to take. We've been outplayed, we've been outperformed, we have to take that on the chin as a side and we've got to learn some lessons.
"The way they've gone about stuff in certain areas has been very skilful. They [West Indies] got themselves to a very good score (306) on that surface. We haven't performed with the bat as we would have liked and that hasn't helped our case. You won't win many games scoring less than 200 twice."
It has been a remarkably poor series with the bat for England who are coming off tough series wins against India and Sri Lanka. They managed to cross 200 just once in four innings with 84 by Rory Burns being the highest score so far. Root himself has managed scores of just 22, 7, 4, 4 in the four innings.
With only the final Test at St. Lucia remaining Root said that his side will want to respond quickly and hopefully finish the series on a positive note.
"We've got to make sure we respond quickly and we respond well when we get to St Lucia and finish positively as a side," he said. "We haven't had that same approach as we had in Sri Lanka of going out there and really taking sides on. I think there has been some very highly skilled bowling in bowling-friendly conditions and the big moments we haven't managed as well as they have."
In contrast, the Windies batsmen who are ideally known for their shot-making abilities restrained themselves on a tough Antigua surface and played with patience all through. An example of that being Darren Bravo, who compiled a half-century in 216 deliveries - the slowest-ever by a Windies batsman.
When asked if there was anyone on the England unit who could possibly play an innings similar to Bravo's, Root said, "I think a number of guys can. I'd like to think I can. I felt unfortunate not to make a big contribution and when experienced players aren't making scores over 50 it makes it very difficult for the rest of the guys around them.
"I think we have got to be better at what we do, or maybe do things slightly differently. The choice comes down to the individual. I can't bat for 11 guys, neither can Trevor or Ramps [Mark Ramprakash]. The responsibility is down to the individual. But we will stick together and work on it as a group and try and come back with a really strong response in St. Lucia."
The Antigua surface remained a talking point throughout the game with the prodigious movement and variable bounce right from day one coming under scrutiny. While Root admitted the surface did not present a fair contest between bat and ball he said that it remained the same for both sides.
"It's definitely a bowler-friendly surface," Root said. "You wouldn't say it was a fair contest between bat and ball, but both sides have played on it and they have managed certain areas better than us. I think it was a good toss to win - we would certainly have bowled."