What a fantastic World Cup we've all been treated to! Midway through the tournament, it looked a damp squib but in the end, fans were treated to a spectacle in the knockout stages with two rivetting matches that provided plenty of excitement.
England finally shed the bridesmaid's tag to win their first-ever World Cup (they had lost three previous finals) amid dramatic scenes at Lord's. The tagline was one year too early, but the World Cup did finally "come home".
Over the course of the tournament, fans were treated to some fine cricketing performances. For a while, it seemed that Sachin Tendulkar's run tally of 673 runs in the 2003 tournament would come under threat but after the final, it is still standing; the wickets tally was surpassed though, rather silently.
Now that the World Cup is done and dusted, it is time to look back at this tournament fondly by recognizing the players who did well and construct a World Cup 2019 XI (with 4 extra players to complete a 15-member squad).
What would the criteria for such a team be? The players should have played in at least 7 matches, scored at least 300 runs (for the batsmen), or taken 10 wickets (for the bowlers) with some leeway for the all-rounders. Why the 7 matches? Sri Lanka suffered two washouts and it would be unfair to exclude their players for no fault of their own.
How should the team be set up? For the high scoring pitches at the start or the slower pitches that dominated the business end? How big a role will statistics play in setting up this team? What about spinners, who turned more ineffective as the tournament raged on?
So many points to ponder over. For the purpose of this exercise, both objective statistics and subjective judgements (based on who influenced their team's fortunes in the tournament) will be used to select the team members.
Also, players who can play in various situations and give tactical flexibility will be favoured over the others. With this in mind, let us proceed to select the players.
Openers (1 and 2)
(Twitter)
Two men, Rohit Sharma and David Warner utterly dominated with the bat, making huge scores throughout the tournament. That Rohit Sharma was utterly pivotal to India's chances was obvious from the fact that India lost their way after he was dismissed against England and New Zealand.
Warner was similarly influential for Australia but selecting both of them in the eleven poses a potential problem. The Warner that batted in this World Cup was very different to the player that bulldozed bowling attacks in the past. Hence, pairing him with Rohit, who also takes his time to get going, would pose a problem in the first powerplay.
Therefore, Jason Roy, who blasted his way at the top of the order, is better suited to complement Rohit at the top of the order.
Rohit Sharma: 9 innings, 648 runs @81.00 average, 98.33 SR, 5 hundreds and 1 fifty.
Jason Roy: 7 innings, 443 runs @63.28 average, 115.36 SR, 1 hundred and 4 fifties.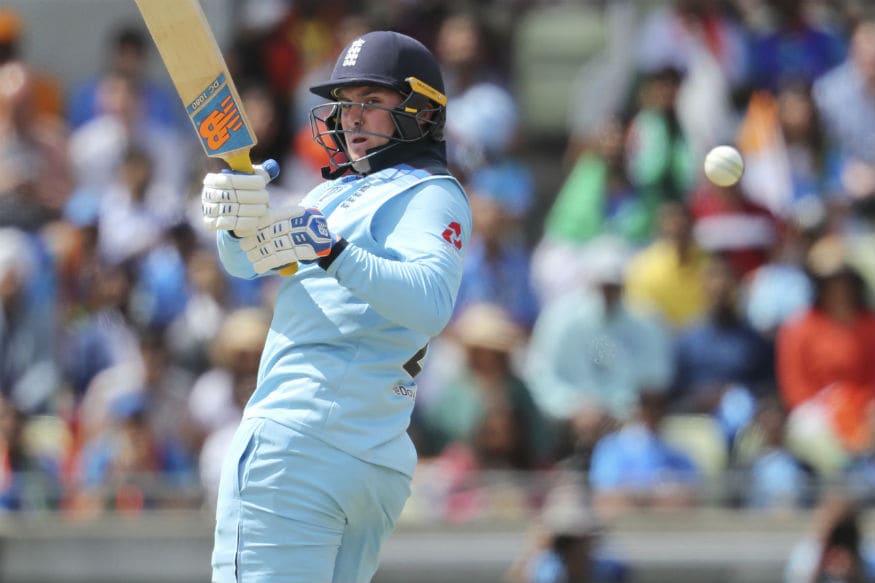 (AP)
Numbers 3, 4 and 5
This World Cup has had a surfeit of players who have done very well in the first four batting positions and hence at least one of them has to be selected "out of position". Who can argue against Kane Williamson, New Zealand's most influential player and the Man of the series?
His playing style is well suited to absorbing pressure after an early loss as well as to motoring along in the middle overs; Williamson captaining the side is a no-brainer as well. Similarly, Joe Root's assured presence in the middle order was crucial to England's World Cup fortunes and it is hard to argue against either of these two fine batsmen.
Number five is a tough call, but I'm going with Shakib Al Hasan. The world's best ODI all-rounder owned this tournament with the bat, with only one non-fifty score in his 8 innings (and not to forget, 11 wickets as well).
In an alternate universe, he could have easily walked away with the Man of the Series trophy with his superlative display. Though it is a tad unfair to push him to five (as he batted at number 3 for Bangladesh), he's historically batted lower down the order and he's being punished for his competence with this harsh call.
Other contenders for the above slots were Babar Azam, Nicholas Pooran and Virat Kohli, who were at least one level below these performances.
Kane Williamson: 9 innings, 578 runs @82.57 average, 74.96 SR, 2 hundreds and 2 fifties.
Joe Root: 11 innings, 556 runs @ 61.77 average, 89.53 SR, 2 hundreds and 3 fifties.
Shakib Al Hasan: 8 innings, 606 runs @86.57 average, 96.03 SR, 2 hundreds and 5 fifites; 11 wickets @ 36.27, 5.39 ER, 1 five-wicket haul.
Numbers 6 and 7
The lower middle order needs players who can strike the big blows from the word go and hence the focus is on batting firepower. But considering that we haven't yet selected a wicketkeeper, one eye should be kept on this point as well.
Fortunately, Australia's Alex Carey has done well on both counts and walks into the side ahead of Mushfiqur Rahim due to his big hitting ability. Jos Buttler was another wicketkeeping contender but he didn't shine throughout the tournament to make the side.
Ahead of him is the man of the match in the final, Ben Stokes, who has been excellent for England with the bat and handy with the ball. Stokes too batted mostly at 5 for England but unfortunately finds himself one position down due to his flexibility.
Jimmy Neesham came close to inclusion the side with his 15 wickets and 232 runs, but his batting strike rate is the reason he doesn't make the side. Hardik Pandya also misses out due to his bowling profligacy.
Ben Stokes: 10 innings, 465 runs @ 66.42 average, 93.18 SR and 5 fifties; 7 wickets @ 35.14 average and 4.83 ER.
Alex Carey (wk): 9 innings, 375 runs @ 62.5 average, 104.16 SR and 3 fifties; 18 catches and 2 stumpings.
Fast Bowlers:
Overall, fast bowlers have had an excellent world cup, dominating the tournament from start to end. Foremost among them has been Mitchell Starc, who broke McGrath's single World Cup tally with a monstrous 27 wickets and should be the first name on the sheet.
Three other exciting fast bowlers have been very influential—Lockie Ferguson, Jofra Archer and Jasprit Bumrah. With their collective talents, any team should be able to inflict enough pain to the opposition at any stage of the innings; since only 3 can make the 11, Ferguson has to sit this one out due to a slightly worse economy rate.
A special mention has to be made to acknowledge the contribution of four other left arm seamers—Trent Boult, Mohammad Amir, Shaheen Afridi, and Mustafizur Rehman—all of whom were fantastic but miss out due to the excellence of the above players.
Mitchell Starc: 10 innings, 27 wickets @ 18.59 average, 5.43 ER, 2 five-wicket hauls and 2 four-wicket hauls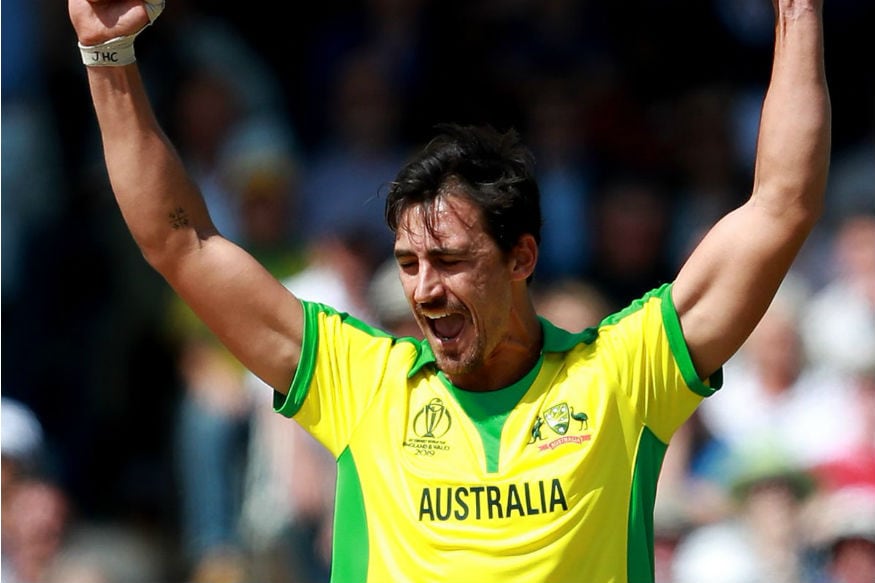 (Image: Twitter)
Jofra Archer: 11 innings, 20 wickets @ 23.05 average and 4.57 ER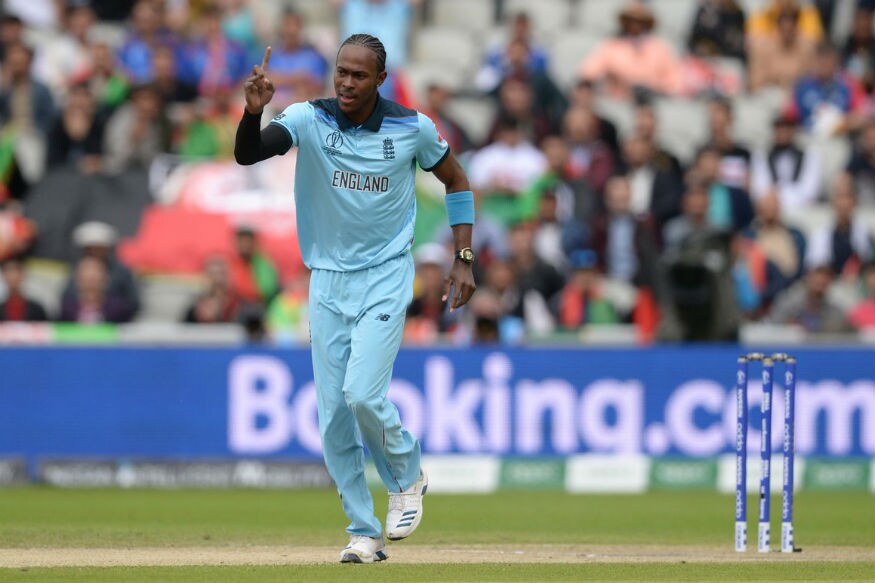 Jasprit Bumrah: 9 innings, 18 wickets @ 20.61 average, 4.41 ER and 1 four-wicket haul.
Image: Twitter
Spinner
As the tournament progressed, the influence of the spinners waned and as a result, they don't feature high up the wickets tally. South Africa's Imran Tahir is the lone candidate here and it can be debated whether he deserves to get into the side ahead of many fast bowlers or Jimmy Neesham.
Ultimately, what tipped the scales in his favour is the variety that he provides; besides, he can bowl in the first powerplay too which adds to the mix.
Imran Tahir: 8 innings, 11 wickets @ 34.00 average, 4.92 ER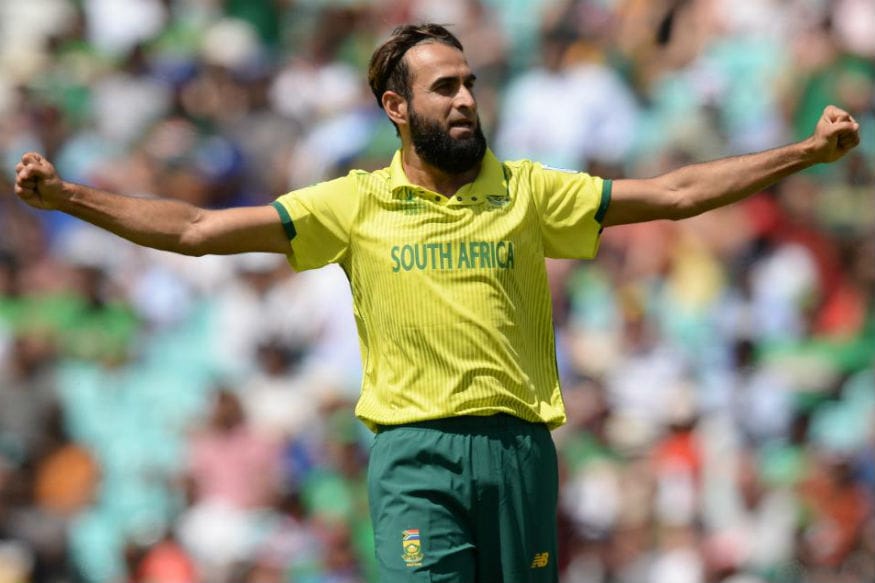 (ICC)
The above team has all bases covered—hard-hitting batsmen, mix of industry and resilience in the middle orders, batting depth, bowling parsimony and wicket-taking potency all through the innings.
The four substitutes have been chosen based on who narrowly missed making the original side and give enough cover to the team in case of injury.
World Cup 2019 Dream team: Rohit Sharma, Jason Roy, Kane Williamson (c), Joe Root, Shakib Al Hasan, Ben Stokes, Alex Carey (wk), Mitchell Starc, Jofra Archer, Jasprit Bumrah, Imran Tahir
Substitutes: David Warner, Mushfiqur Rahim, Jimmy Neesham, Lockie Ferguson