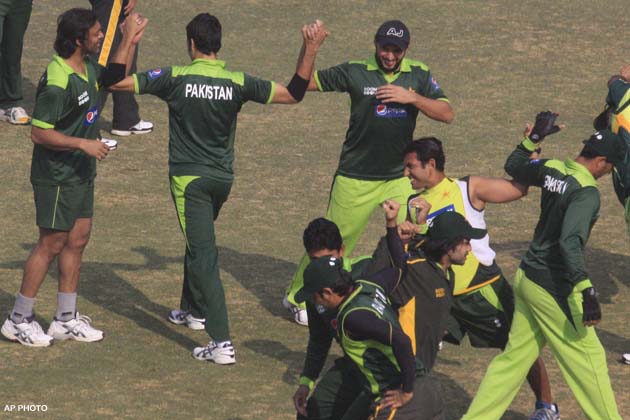 Islamabad: A senior Pakistan Cricket Board official said on Saturday that the country needs to change the perception of its security capabilities by hosting junior matches before it seeks to again stage senior international matches.
"We have to start with junior tours to change the perception about security (in Pakistan)," PCB chief operating officer Subhan Ahmed said. "It will give confidence to other boards and then full-fledged tours can begin."
Ahmed said negotiations with a number of cricket boards were ongoing, but added that the process could be slow and a lot will depend on the security situation in Pakistan.
"We are in touch with a number of cricket boards, but this process will be gradual, not an overnight one," he said.
Pakistan has been forced to organize its home series at the United Arab Emirates and England after gunmen attacked a bus carrying the Sri Lanka cricket team in Lahore last year. Six police officials and a van driver were killed in the attack.
Subsequently, the International Cricket Council stripped Pakistan of its status as co-host of next year's World Cup.
Ahmed said the PCB is negotiating with Bangladesh to host its junior team and hoped something will materialize.
Similar negotiations are taking place with Sri Lanka.
In the meantime, Pakistan will continue to play its home matches abroad with Dubai and Abu Dhabi in the UAE likely to serve as two of its 'host' cities. Pakistan's recent series against South Africa was played in UAE.
Pakistan is also due to host England in January 2012 and Ahmed confirmed UAE could be one of the venues.
"It's a full tour with three tests, five one-day internationals and a Twenty20 game," Ahmed said. "We have not yet decided on the venue as yet but UAE is one of the options. England have committed to it as part of Future Tour Program."
PCB director general Javed Miandad favoured using China as one of the neutral venues after cricket made a successful debut in the country at last month's Asian Games at Guangzhou.
But Ahmed said it was too early for the PCB to consider China as one of its 'host' countries for international matches.
"The stadium is a state of the art venue and the feedback we have is that it matches any international venue in the world," Ahmed said. "But it's difficult to say whether we will consider it as a venue at this stage because we have to see marketing and logistics there before deciding whether it is viable."