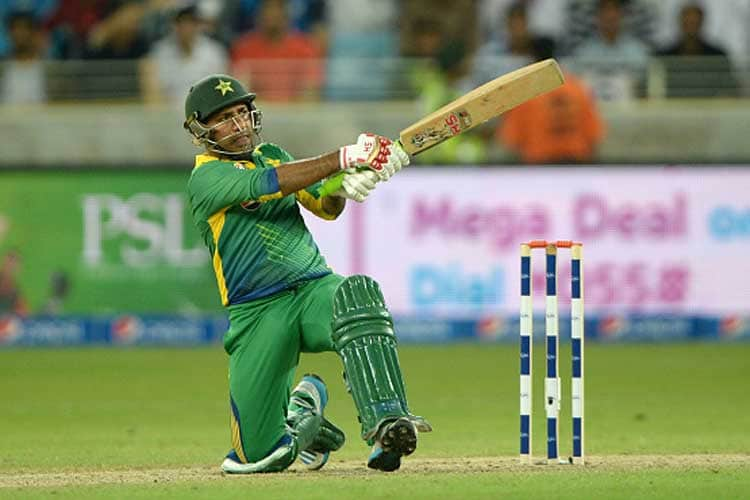 Karachi Demands are growing in Pakistan cricket that Pakistan Cricket Board (PCB) hand new T20 skipper Sarfraz Ahmed the captaincy of the Test and One-day squads as well.
The PCB earlier this week announced Sarfraz as the new captain of the national T20 squad but in 2016 the national team is only scheduled to play three to four T20 internationals.
The diminutive player replaced flamboyant allrounder, Shahid Afridi as the T20 captain after team's poor performance in the Asia Cup and World T20 Cup.
Former stalwarts are now demanding that Sarfraz also be appointed as captain for all three formats of the sport.
The trend was started by former captain, Imran Khan who has spoken up in favor of giving Sarfraz the responsibility in all three formats.
Pakistan currently has separate captains for all three formats.
Former captain turned commentator, Ramiz Raja also said that if Misbah-ul-Haq remained unsure about touring England this summer Sarfraz should replace him as captain.
"Sarfraz is the logical choice to be captain and I think he has strong nerves to handle the pressure. I have never seen him complaining about anything and he will learn with time," he said.
Ramiz also advised Sarfraz to learn a lot from Indian captain, MS Dhoni.
"Sarfraz was a natural choice for T20 captain and I believe he can learn a lot from Dhoni, who is also a class wicket-keeper," he said.
Pakistan's former Test leg-spinner, Abdul Qadir also backed the proposal to make Sarfraz captain in all three formats and insisted he had the capacity to lift the disjointed national team.
"Imran is a player who will always be remembered for leading Pakistan to the World Cup in 1992 therefore his words matter a lot," he said.
Pakistan's former captains and wicketkeepers, Moin Khan and Rashid Latif also backed Sarfraz to be made captain for all three formats in due course of time.
"He is young and still improving and learning. He has the fighting spirit and strong nerves to lead the Pakistan team well," Moin said.
Latif said that if the PCB was sincere about improving Pakistan cricket it should have shown more confidence in Sarfraz.
"Why wait any longer. Sarfraz should be given responsibility straightaway. But I just think announcing him T20 captain was a move by the PCB to damage control the situation," he added.
But former captain and opener, Aamir Sohail cautioned that Sarfraz should be given time to settle down as T20 captain before giving him further responsibility.
"I am not against giving him captaincy of all three teams but I'd like to see it given to him gradually," he said.