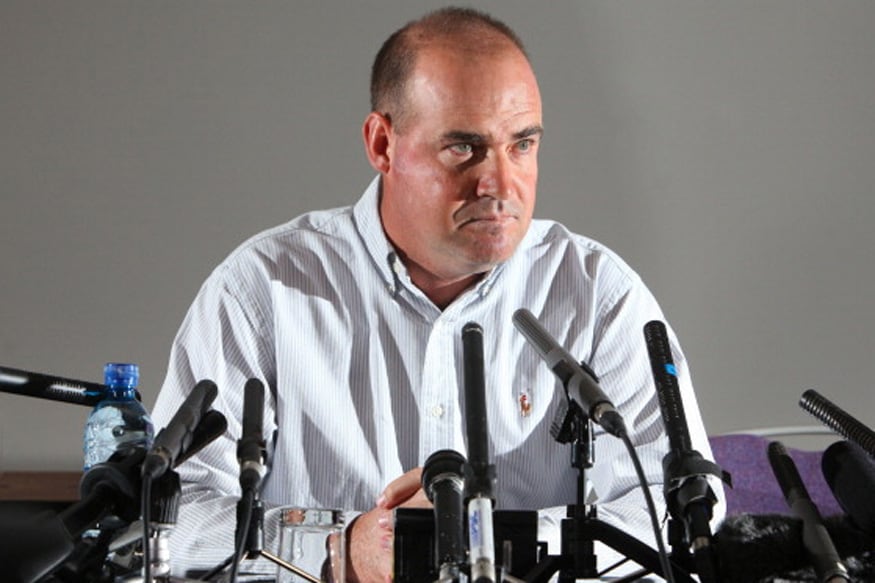 Southampton: Pakistan coach Mickey Arthur has arrived back in England saying that while he may have learnt from his time in charge of Australia it will not alter his fundamental approach to the job.
Arthur's last tour of England saw him sacked as Australia coach just weeks before the start of the 2013 Ashes following the team's unsuccessful Champions Trophy campaign.
But many believed Arthur, who made his name internationally as coach of his native South Africa, was paying the price for the so-called 'homework-gate' affair in March that year after four players, including all-rounder Shane Watson, were dropped for the third Test after failing to complete a written assignment.
Now his major challenge is to get the best out of a talented Pakistan that includes Mohammad Amir, with the left-arm paceman set to return at Lord's next month for his first Test since the 2010 spot-fixing scandal on the ground which led to five-year bans and jail terms for him, new-ball colleague Mohammad Asif and then captain Salman Butt.
Arthur, speaking at Hampshire's headquarters ground where the Pakistan squad were training on Monday, believes he has absorbed the lessons of his Australia exit, even if he is unhappy with the way it was portrayed in public.
"You go back and analyse and think about it, and I've obviously learnt a hell of a lot from that experience," said Arthur.
"But I haven't changed my style, because I don't think you could compromise on what you think is the right way to work ... on your core values and principles."
The 48-year-old added: "I am sick and tired of talking about 'homework-gate', and the way it's been reported is totally way off the pace of what happened.
"But in terms of running teams, there are ways of doing it -- and that's how you get your ultimate success."
The rest of the world has long admired the sheer depth of natural cricket talent in Pakistan and, having had a few weeks in his new job, Arthur is no exception.
"It has been an eye opener," he said. "The skill levels the Pakistan team have are unbelievable.
"The ability to do things the other two (international) teams I've coached couldn't do is incredible."
Arthur added: "What the other teams (South Africa and Australia) had was fitness levels, structures and self-discipline in knowing their own game.
"I'm trying to get patience into the skills. I was watching Mohammad Amir and Sohail Khan yesterday (Sunday) –- and they went outswinger, outswinger, inswinger –- I said 'just hold those lines a little bit longer'.
"The patience isn't where the other teams are, but the skill levels are higher. I'm trying to bring that patience to the skill levels and together you'll have something very very good."