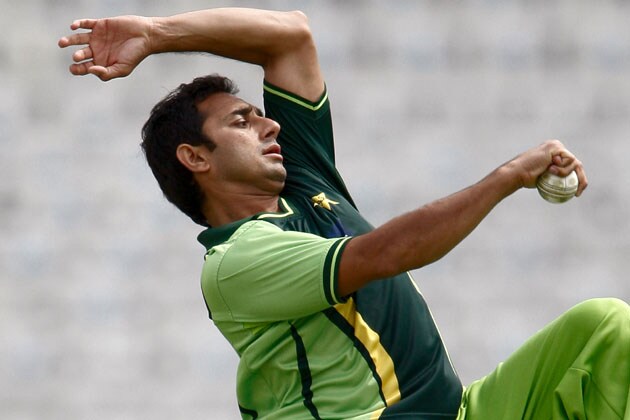 Karachi: The Pakistan Cricket Board (PCB) has deferred banned off-spinner Saeed Ajmal's trip to England for an independent test of his remodelled bowling action.
Ajmal, Pakistan's frontline spinner, has been banned from bowling for his illegal action and PCB is keen to get him back before next year's 50-over World Cup in Australia and New Zealand.
The PCB cricket committee, in a meeting on Wednesday, decided the 37-year-old spinner will continue to mend his action under former off-spinner Saqlain Mushtaq's observation before he is sent for a test.
"After further remedial work in the next fortnight, Ajmal shall be sent over to an ICC approved high quality lab in England for testing to ascertain the exact degree of improvement in his bowling action," the PCB said in a statement.
First Published: October 23, 2014, 4:15 PM IST