There is often plenty of talk about India's inability to win Test series in SENA (South Africa, England, New Zealand and Australia) countries. Around the time when they won their first ever Test series in Australia, their arch-rivals and neighbours, Pakistan, were succumbing to a 3-0 loss in the Test series in South Africa.
Sub-continental teams have hardly ever been successful in SENA countries but Pakistan, once a celebrated side in Test cricket, had their times in these conditions. Unlike India and Sri Lanka, Pakistan's erstwhile sides were a tad more competitive in SENA countries thanks to their potent pace attack.
The pace attack was yet again their strength going into the South Africa tour. But without a reliable batting line-up, Pakistan struggled to hold their own. This has often been the case for them since 1999 in these countries.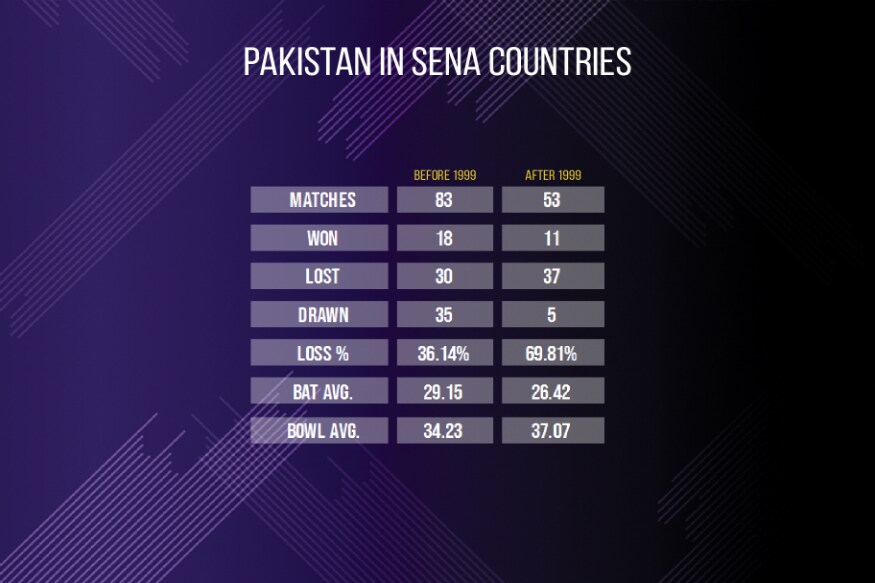 Till 1999 in SENA countries, Pakistan had won 18 of their 83 matches while losing 30 games, giving them a combined loss percentage of 36.14%. It isn't ideal by any standards but atleast they knew to pull off draws - emphasized by 35 drawn matches in the 83 they played.
Since 1999, the numbers have significantly gone down. They have recorded just 11 wins in 53 matches while losing 37 games in this time period while drawing just 5 games. This gives them a loss percentage of 69.81%. The batting averages - which has gone down from 29.15 to 26.42 - has been one factor. Bowling averages - which have gone up from 34.23 to 37.07 - have also been an issue despite the pace attack always appearing Pakistan's strong forte.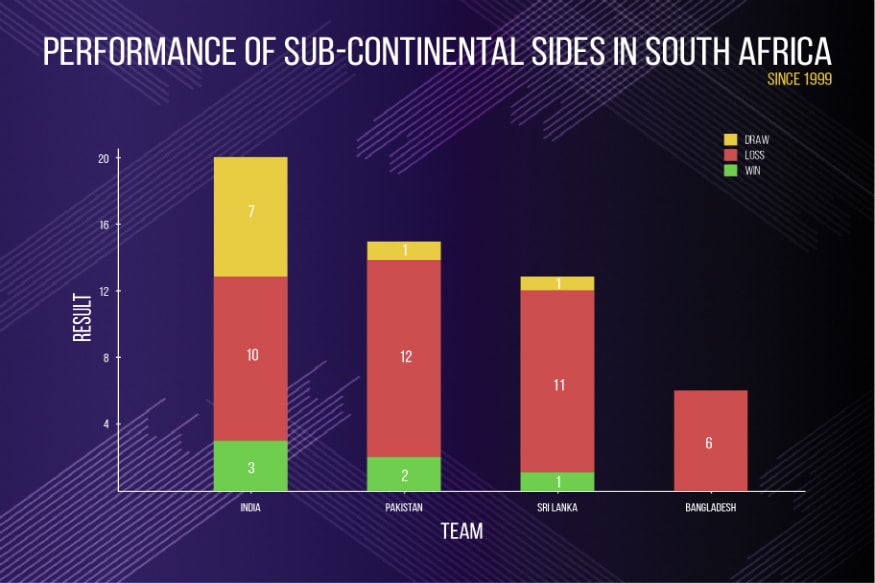 Of these 11 wins, 10 have come in England and New Zealand where Pakistan have always enjoyed reasonable success. Their loss percentage in England is 61.11% while that in New Zealand is 33.33%, giving them a combined record which stands up in comparison to most teams.
However, in South Africa and Australia, Pakistan have had torrid times, losing 22 of their 23 Tests without even managing a single draw to mitigate the results. The recent result in South Africa is in line with what was expected given how they have fared in this part of the World.
A terrific bowling performance was masked by a flawed batting performance as South Africa sealed a comfortable series whitewash. The Rainbow Nation has always been a tough frontier for sub-continental sides.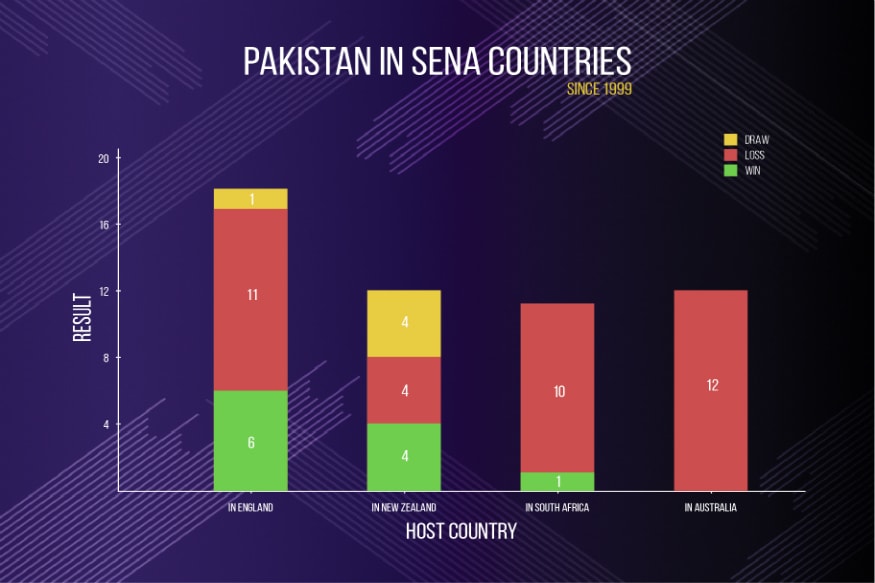 They have won just six games combined in 54 attempts in South Africa. With two wins in 15 matches - a win percentage of 13.33% - Pakistan have never enjoyed success in South Africa and the recent series only adds to their pathetic record.
Pakistan have been a tad better than Sri Lanka and Bangladesh, but the inability to win matches despite having a clear strength in their bowling is worrying.