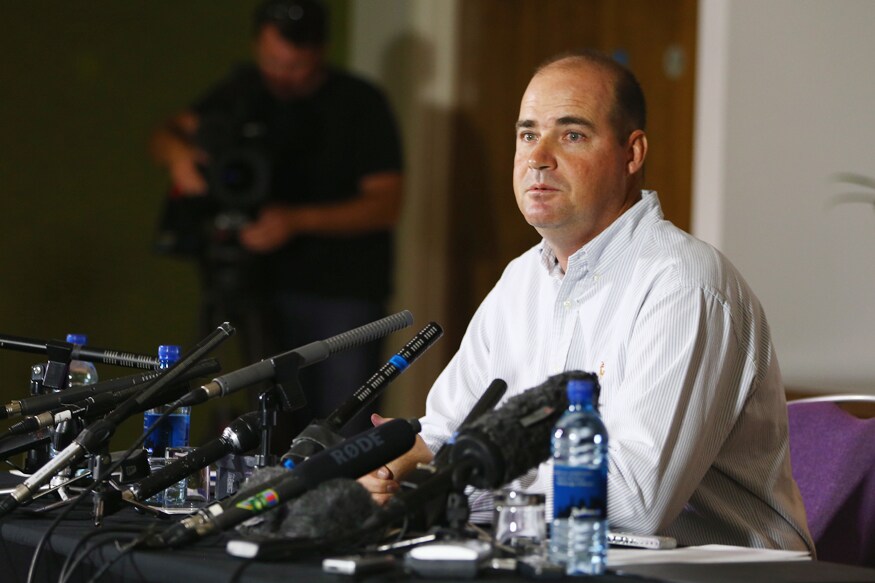 Sydney Hailing Pakistan's bowling attack, newly-appointed coach Mickey Arthur has said the national side needs to work on batting and fielding as they prepare for the upcoming gruelling tour of England.
Arthur, who is slated to join the Pakistan team later this month, is confident of transforming the side into a winning unit.
"Pakistan has got a wonderful group of bowlers. We need to work on batting, particularly outside of the UAE, and that will be key. Also, we need to bring the fielding up to international level," Arthur, who earlier coached South Africa and Australia, was quoted as saying by an Australian television channel on Tuesday.
"I think it's a great challenge. Pakistan cricket has struggled a little bit in the last couple of years and certainly I am keen to bring it back to its rightful place in the ranking, and the rightful place in world cricket," he added.
Arthur, however, feels that lack of international cricket in the country is one of the reasons behind Pakistan's decline in the game in recent years. The team has been playing most of its home series in the United Arab Emirates (UAE), since the International Cricket Council (ICC) banned the nation from hosting international cricket in 2009 following a terrorist attack on the Sri Lankan team.
"Pakistan is playing all the cricket outside the country. Every time they play it is an away-series, which is really hard. It is always difficult playing outside your condition and it has dented Pakistan cricket," Arthur said.
"It will be a challenge for players how they are going to handle the conditions outside of UAE and Pakistan. You need your batsmen to step up and score runs. So, technically, we need to work really hard to get our batting 100 percent right," the 47-year-old added.
Arthur, who guided the Proteas to the top of the ICC rankings in all the three formats, wants his new side to focus on consistency if they are to top the rankings chart.
"You need opportunity and time to build the team in order to achieve the result. We need to be consistent with our selections, we need to be consistent with our players, and we need to allow players to express themselves without any consequences," he said.
"That's the key, players need to find out how they go about and play in certain situations. I hope we can give the players that experience and make sure they go forward."
Arthur, who worked with the Karachi Kings in the Pakistan Super League (PSL), felt there is immense talent in Pakistan's domestic structure.
"I was very impressed with the talent in the PSL. There were very good, young and useful players. I think, with the right guidance and environment, these guys can become very, very good players. Their skill level is very high," he said.