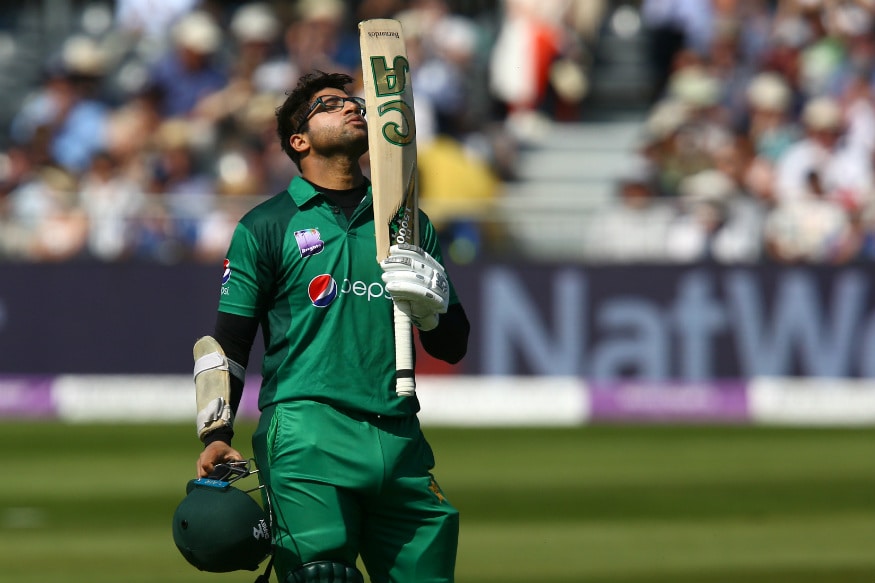 Pakistan opener Imam-ul-Haq has revealed that being a Pakistani player is really difficult and that it hurts him a lot when the team loses.
"When I go onto the pitch, I have so much on my mind. I'm an emotional guy, I'm an aggressive guy. I'm a personality who wants to take people on," he told The Cricketer.
"I cry a lot when Pakistan lose. If people criticise Babar Azam or Yasir Shah or Mohammad Amir, it hurts me. I know how difficult it is to be in this team, the difficulties we have to suffer to be here.
"I know the people love us. When we win, they are out of this world. But we have to concentrate on the fact that it is just a game. Not a war.
"I just want to tell the Pakistani people that I love them. That whatever they say, I will take it and I will try and make them happy.
"It is very hard. People think I should not be in Pakistan's cricket team. They think there are many players in Pakistani cricket who are far better than me. Maybe there will be, maybe there should be – I'm not a world-class player, I'm just a normal player, to be honest."
He is the second fastest to 1000 ODI runs but he has often been criticized and accused of nepotism, mainly because former chief selector Inzamam-ul-Haq was his uncle.
"Being a nephew of Inzamam-ul-Haq, people think he influenced my selection,
"People forget that we are living in 2019, where the media is everywhere. I can't be here without my performances. I would be exposed in two minutes.
"They don't see that I've gone through the process. But they see that I'm a nephew of Inzamam and they believe that they have the right to bash me.
"Inzamam is a legend of Pakistani cricket, People don't understand – why would he take a chance on me? He has the biggest reputation in Pakistan – he is a legend and a superstar. Why would he take that chance on a young guy if he's not talented? Why would he take that risk? It's not me. It's about him. He's the biggest star of Pakistani cricket. Why would he change that reputation?
"They don't think that when I have two failures in a row, I have a hell of a lot of pressure. Other players are under pressure, but my pressure is immense. After two failures, I know that people will forget everything that I have done for Pakistan.
"I'm a different Imam-ul-Haq to what I was. Now I don't care what people say. I know what I'm doing and what I have to do and what I have to work on. I don't fear failure. They will come. It is cricket. How to learn from your mistakes is the most important thing.
"It has been two years and the people criticising are still the same. I know they won't change. They won't change their perspective – they think it's fun, but it's not. It's my career."
The stylish opener adds that he wants to win games for Pakistan and that he wants to do something for the country.
"My inspiration was that I had to do something for my country,
"That is the only dream I have and that is the only dream I will ever have – that I have to do something for my country, for my people. I want people to admire what I do, the work I do for my country.
"I really don't care what the journalists and the ex-players say, but what I really care about is that I always try to play for my country and for my people. I have seen the love that they have for cricket and for our cricket team. This is the thing that can bring a smile to everyone's faces.
"I play for my people. When they criticise me, I don't mind but I do get hurt. I want to change this perspective among the people of Pakistan – the local people should love me and I will always try to make them happy with my performances.
"I know that I can't fight with everyone and I don't have to fight with everyone. I stopped reading them because I have belief in myself and I have belief in Allah that I'm good. That's the most important thing everyone should have – I don't have to prove anything.
"I have already proven myself many times. Two failures don't make me a bad person or a bad player.
"I knew from when I was around 21 that I would have to fight for myself. That was the day I decided – if they are going to criticise me, I'm going to criticise them through my performances."