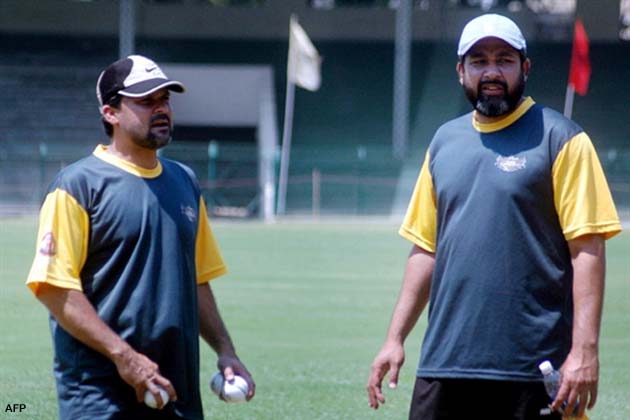 Karachi: Former Pakistan captain Moin Khan on Friday lauded the BCCI for distributing one-time benefit payment among the Test and the first class cricketers of India. The BCCI on Friday held a ceremony in Chennai, before the IPL Qualifier II, where cheques ranging from Rs 3 crore to Rs 15 crore were distributed among former players. "The amount distributed as benefit amounts among the former players is very respectable and I really appreciate this step taken by the Indian board," the former wicket-keeper batsman said.
Moin said it were the players who kept the game alive and ensured a healthy financial condition for the cricket boards and should be rewarded for their services to the game. "I am happy to see that the Indian board also gave benefit amounts to former first class players as well," he added.
Moin urged the PCB to also initiate similar schemes for their players as well. "The Board should introduce regular benefit amount schemes for our players because many of them require financial help and need to be supported at this stage of their life."
Former Test batsman Basit Ali said the distribution of the benefit money indicated just how big a money spinner the IPL was for the BCCI. "At the end of the day whatever one might say, the IPL is indirectly also benefiting former Indian players. To give benefit amounts to former players who have just played first class cricket is indeed a big step taken by the Indian board," Basit said.
At present the PCB has a pension scheme for former players but has until now not able to launch any regular benefit scheme for former players particularly those who have only played first class cricket. Basit said the PCB also needed to launch its own premier league tournament as soon as possible as it could become a successful financial model for Pakistan cricket if handled properly.