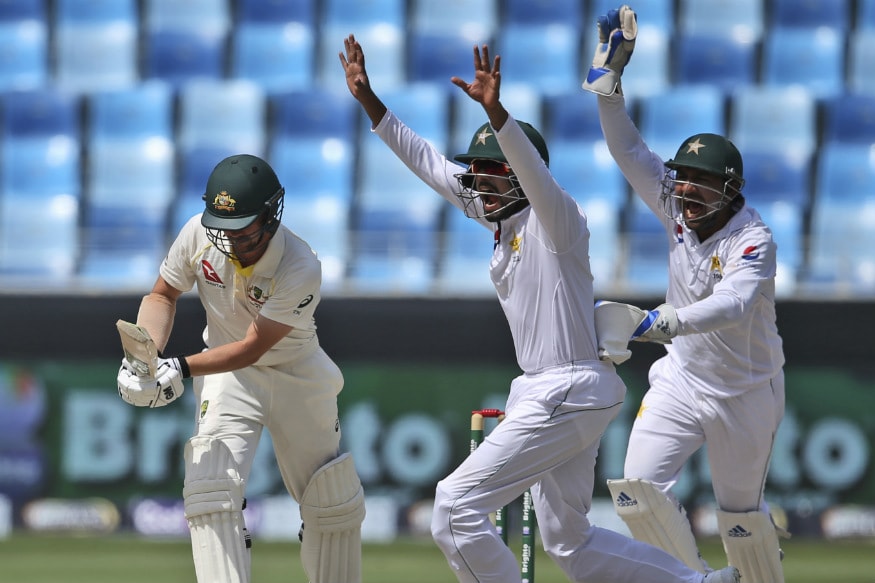 Less than a week ago, the Australian cricket team led by Tim Paine and Usman Khawaja's heroics escaped with a hard-fought draw against Sarfraz Ahmed's Pakistan. The inability to clean up the tail and storm through for a win led to many questioning Ahmed's captaincy, under whom the side also lost their first Test series at their adopted home when Sri Lanka whitewashed them 2-0 in 2017.
In Abu Dhabi in the second Test against Australia, the pressure will be on Pakistan's wicket-keeper captain, and he hopes his players have the wherewithal to take the team through.
"As a captain, I am confident of winning this Test match," Ahmed said on the eve of the second Test. "As a captain, I am proud how my team responded in the first match. Things went well for us for four and a half days but unfortunately, we couldn't win the match. Credit goes to Australia. They fought really hard on the last day. But, the way we played the first Test match, I am very proud of my team.
"There's no such fear [of losing]. The morale in the camp is high. All of our batsmen scored runs. Bowlers put up good performances. We have a good opportunity to perform well in this Test match and win the series."
Pakistan missed plenty of chances to close out the match in Dubai but couldn't take it and duly paid as the Test ended in a thrilling draw. The captain himself was guilty of missing stumpings on more the one occasion, while his on-field tactics also raised a few eyebrows.
The ineffectiveness of using the review system also stood out against Pakistan and further led to questions about on-field application. Ahmed admits to the error of judgement but says that there are plenty of factors that are taken into consideration in a very short period of time.
"There are a lot of things that need to be taken into consideration while you are going for a review," Ahmed said. "We have only 15 seconds to make the call. So, I guess, some margin of error needs to be given for an error of judgement. Umpire's call play a huge role when a review is taken. If it is given out and the review shows the ball clipping the bails, it is adjudged out. But, when it is not out, if the impact is minutely outside the line it will be given not out.
"When it is LBW, it is usually the wicketkeeper and the bowler. But, the fielders in front of the batsman also play a role when it comes to reviewing a decision. Like, it happened in Mitch Marsh's case. After the umpire had missed that the ball clipped the pad first, it was our guy at the mid-on who thought that the ball had hit the pad first."
As captain of the Pakistan Test team, Ahmed has scored one half-century in 10 innings and averages below 20. Along with the criticisms about his captaincy, there are questions about his form with the bat.
"I am concentrating on my batting and I am working hard in the nets. Whenever I get an opportunity to play a big innings for the team, I will grab it."
For the Abu Dhabi Test, where either side can clinch the series, Pakistan have been forced into two changes. Fakhar Zaman and Shadab Khan have been replaced the injured Imam ul Haq and Wahab Riaz.
"Fakhar was brought in so he can score quick runs," Ahmed said. "Teams around the world are now including batsmen who can score quickly in a Test match, especially in conditions such as here. We scored at a healthy rate throughout the first two sessions [of the first Test] and scored almost 200 runs. But, we lost two quick wickets and from there we had to rebuild our innings again. It is important for us to score at around 3-3.5 an over. If you don't do it then you go almost a day behind in a Test match."