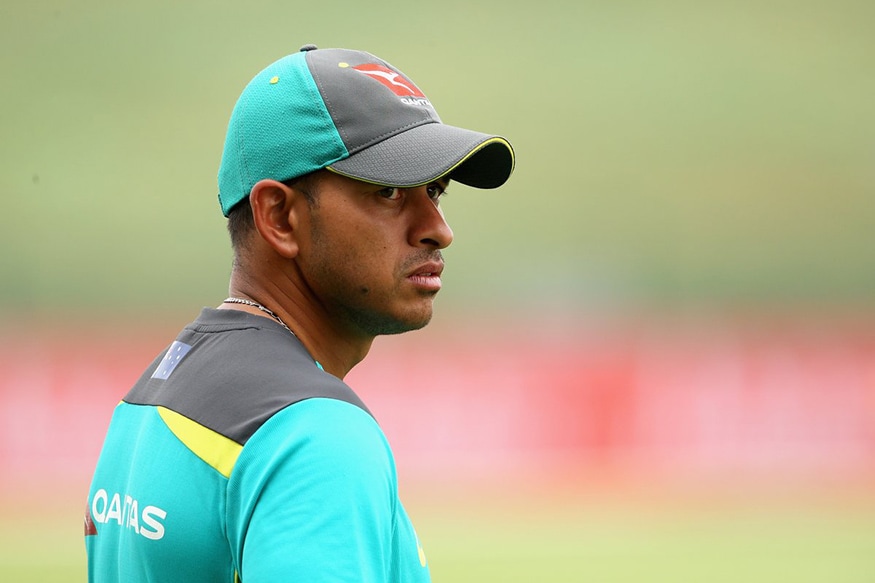 Australia have been dealt a massive blow at the start of their summer with in-form opener Usman Khawaja likely to undergo surgery after twisting his left knee during fielding drills before play started on the third day of the ongoing Test against Pakistan in Abu Dhabi.
Khawaja was sent for scans on Thursday which confirmed that the left-hander has suffered a meniscal tear on his knee which will in all likelihood require surgery. He will consider his options after flying back to Australia at the end of the Test series.
The 31-year-old's injury comes at a particularly crucial time for Australia who are fighting to stay alive in the second Test. Khawaja's career-defining 85 and 141 in the first Test in Dubai was a huge reason behind Australia saving the Test. In a similar situation in Abu Dhabi as well with the visitors on 47/1, chasing a mammoth 538 runs to win with two full days to go Khawaja's absence is certain to cause a huge dent to their chances.
Though initial reports suggested that he might come out to bat if needed, Tim Paine said before start of play on the fourth day that it was very unlikely that Khawaja would take any further part in the Test.
Khawaja had hobbled off the field ahead of the field before the start of play on Day 3, which initially seemed an innocuous incident. It was believed he would be absent only for a few overs but ended up missing the entire day's play. His was the second injury for Australian this Test after Mitchell Starc complained of tightness in his hamstring which hampered his movement on the field severely.
There were injuries concerns in the Pakistan camp as well. Sarfraz Ahmed, who was struck on the helmet while batting yesterday has gone to the hospital after a slight concussion. Mohammad Rizwan will keep wickets in his absence while Asad Shafiq will don the captain's hat.