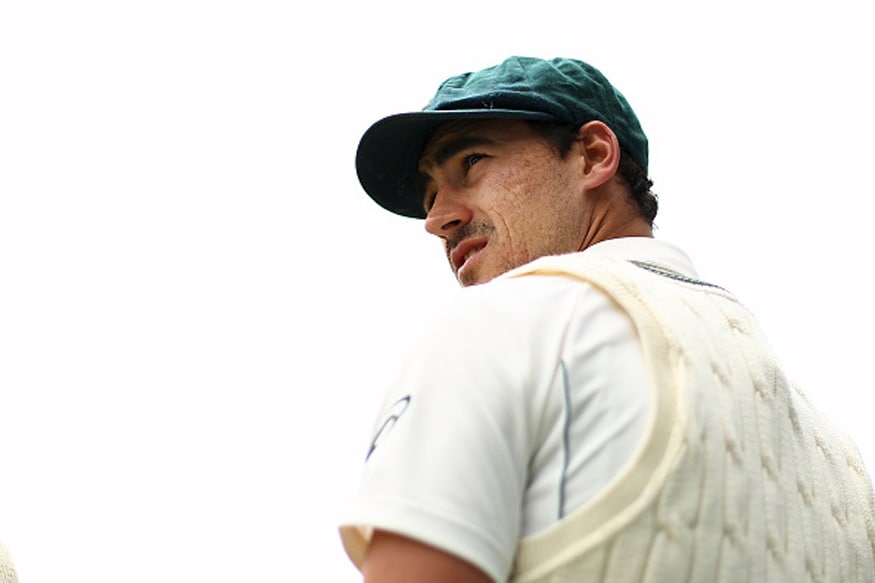 Australian pacer Mitchell Starc says he is more than happy to tone down his attacking instinct and let spinners take the centre stage in the two-match Test series, starting Sunday, against Pakistan in the United Arab Emirates.
"We've changed the roles of the fast bowlers over here, it's a little bit more of a supportive role and the spinners come into the game a lot sooner," Starc told reporters on Friday. "I've had conversations with JL (coach Justin Langer) and a few other guys about potentially changing my role slightly to these parts of the world. It's not like Australia where you can blast guys out on fast, bouncy wickets. It's almost playing a supporting role.
The last time Australia toured UAE in 2014, Starc featured in only one Test where he leaked 142 runs and could only manage two wickets. Australia went on to lose both their Tests. "In the past, perhaps that Test match I played here last time in Abu Dhabi, I was stuck in that Australian mindset of attack, attack, attack," said Starc. "I went for runs and didn't really take too many wickets."
Starc struggled heavily in Asian conditions at the early phase of his career. The left-armer yielded only four wickets at an average of 85 in his first three Tests in the subcontinent. However, he has managed to turn things around in the last two years, having picked up 24 scalps at an average of 15 in the 2016 tour of Sri Lanka, where Australia still suffered a 0-3 whitewash.
"I've progressed my game to play many different roles and I have to shape that role to this part of the world and watch the world's greatest (spinner) do his thing from the other end in Nath (Lyon)," explained Starc. "In that (Sri Lanka) tour I think I sort of realised when to attack and when to have to sit back, still not go for too many runs. When the ball was reversing, that's when I could attack.
"But at the same time, it's making sure you're building that pressure by not going for runs and earning the right to take those wickets and bowling attacking.
"Here where the wickets are probably even flatter and it's a bit warmer as well, you have to change that role again slightly, but I'll be definitely taking a bit of that (Sri Lanka series) blueprint into this tour as well."
Australia will be without Josh Hazlewood or Pat Cummins in the series and Starc will most probably end up partnering experienced seamer Peter Siddle. While Siddle last played a Test match in November 2016, the 33-year-old has been performing well in the domestic circuit. In the 2018 County Championship, Siddle took 37 wickets in seven games at 16.40 for Essex.
"He's got over 200 Test wickets, so he's got a lot of experience in international cricket," said Starc. "He's been away from the international game for a little bit but taken a lot of wickets in cricket in Australia and then over in England as well.
"(He's) a guy with a huge amount of experience. The ball seems to be coming out really well, he's in a very happy place. If he suits up for us on the weekend I'm sure he'll do a fantastic job as he has done in the past."