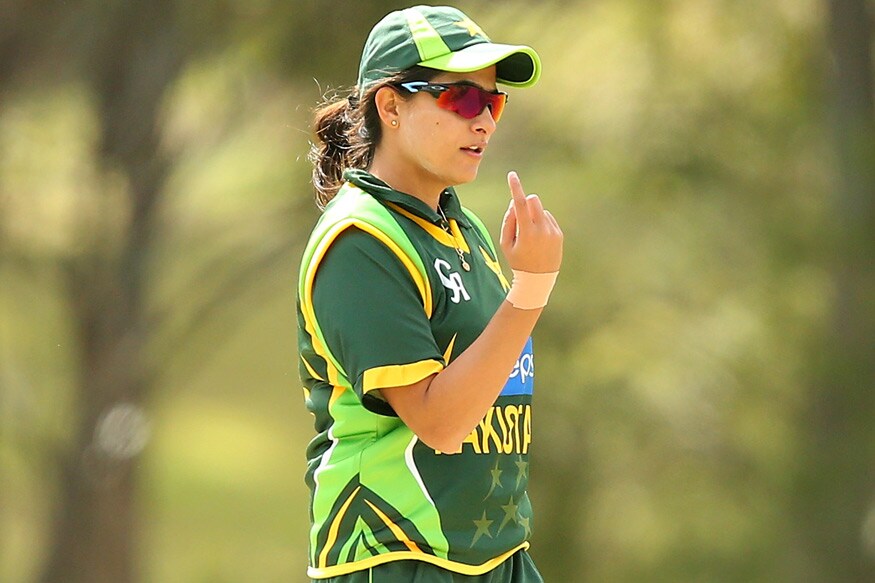 Lahore: With the spot-fixing scandal gripping Pakistan cricket once again, this time in the Pakistan Super League (PSL), women's team skipper Sana Mir on Tuesday said those found guilty must not be allowed to represent the country again at any cost.
The Pakistan Cricket Board (PCB) has provisionally suspended five cricketers -- Sharjeel Khan, Khalid Latif, Shahzaib Khan, Nasir Jamshed and paceman Mohammad Irfan -- on suspicion of alleged spot-fixing in the recently-held PSL T20 tournament.
Reacting to the PSL spot-fixing scandal, Sana said such incidents, which mar the reputation of the game in the country must be dealt with seriously.
"Whoever disrespects the green-shirt should be banned and punished without any mercy," the Dawn newspaper quoted Sana as saying at the National Stadium on Monday.
"Match-fixing and spot-fixing had brutally damaged the image of Pakistan cricket as well as that of Pakistan," Sana said.
"This is a very serious issue and should be dealt with accordingly. The players found guilty of fixing should not be allowed to represent Pakistan again," she added.
This is not the first time when the menace of spot-fixing has hit Pakistan cricket. In 2010, Pakistan suffered a huge blow when then Test skipper Salman Butt, and pacers Mohammad Asif and Mohammad Amir were convicted for spot-fixing during the tour of England.
Hailing Test captain Misbah-ul-Haq for his contribution in resurrecting the image of the national side in the wake of 2010 spot-fixing scandal, Sana said: "Misbah played a great role in removing the stigma of spot-fixing from Pakistan cricket after taking over the captaincy."
Expressing her satisfaction that no fixing activity occurred in women's cricket, Sana said: "Wearing the Pakistan cap has always been a pride."
Back in 2000, former skipper Salim Malik and pacer Ata-ur-Rehman were banned for life for their involvement in match-fixing while several others were fined.
@media only screen and (max-width:740px) {
.quote-box{font-size:18px; line-height:30px; color:#505050; margin-top:30px; padding:22px 20px 20px 70px; position:relative; font-style:italic; font-weight:bold}
.special-text{font-size:24px; line-height:32px; color:#505050; margin:20px 40px 20px 20px; border-left:8px solid #ee1b24; padding:10px 10px 10px 15px; font-style:italic; font-weight:bold}
.quote-box img{width:60px; left:6px}
.quote-box .quote-nam{font-size:16px; color:#5f5f5f; padding-top:30px; text-align:right; font-weight:normal}
.quote-box .quote-nam span{font-weight:bold; color:#ee1b24}
}