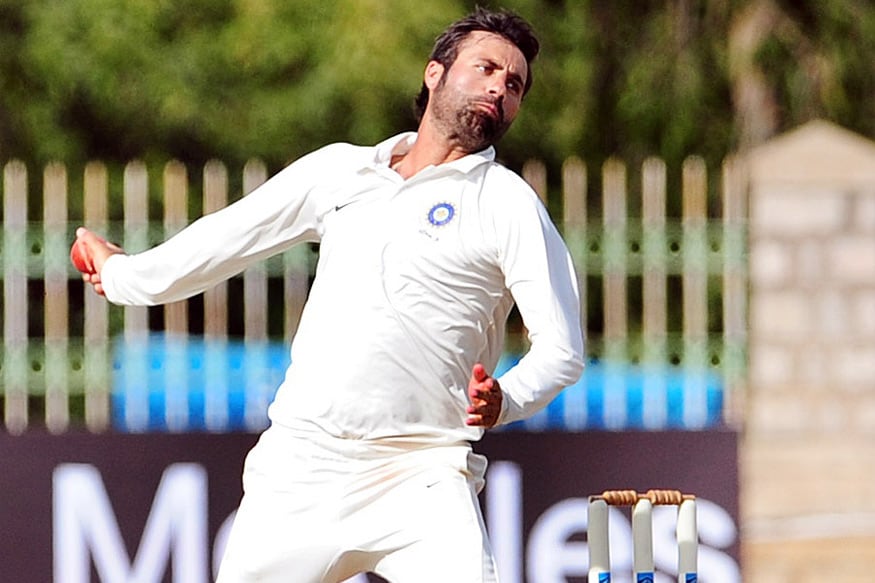 New Delhi: Indian cricketer Parvez Rasool has hit out at social media trolls for dragging him into a controversy during his T20I debut against England on January 26 at the Green Park stadium in Kanpur.
Before the start of the match, Indian players were standing in line for the national anthem but the Jammu and Kashmir cricketer came under intense criticism after he was pictured chewing a gum while the anthem was on.
Rasool has finally broken his silence on the controversy and has asked his haters no to drag him in politics.
"Let cricketers play cricket and don't involve them into politics unnecessarily. I try to keep my focus on the game and don't let these controversies affect me," said Rasool in an exclusive interview to ETV.
"It is already very difficult for cricketers from our region to make it into the national team and when these things happens, it is very disheartening. One has to remain tough and should not give importance to such controversies," said Rasool.
Rasool also failed to find a team in this year's Indian Premier League (IPL) but the former Royal Challenger's Bangalore star has insisted that such things can happen in cricket.
"It is just part and parcel of the game and I am not sad that I wasn't picked up in the IPL auction. I was amongst the top all-rounders in this year's Ranji Trophy and would like to keep performing whenever I get a chance to play," Rasool signed off.
((The interview was done by ETV's Pradipto Goswami))