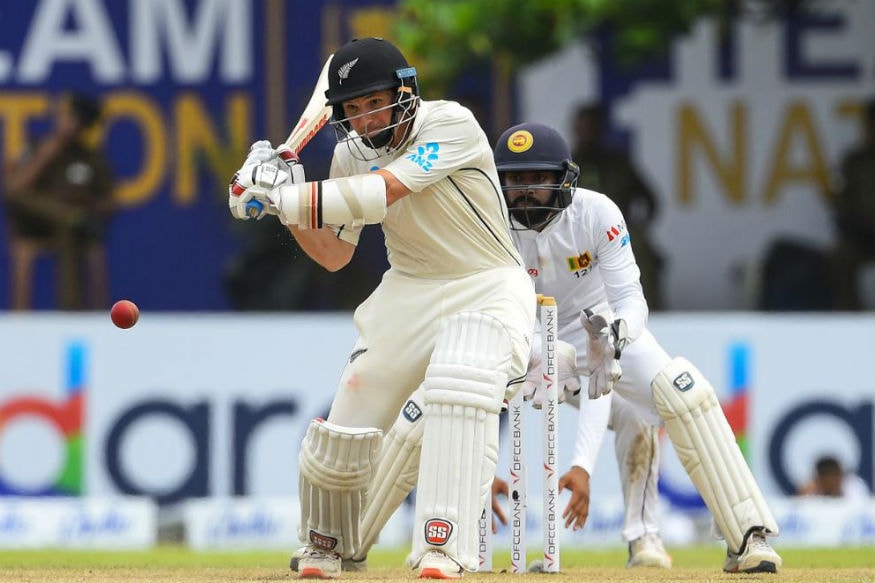 New Zealand fought Sri Lanka and rain to level the two-match with an innings win at the P. Sara Oval in Colombo on Monday (August 26). One of the architects of the innings and 65-run win was wicketkeeper batsman BJ Watling, who notched up his seventh Test century.
Watling knows how tough it is for New Zealand teams to win a subcontinent Test, but said there was a quiet confidence. They've now won three in nine months, after the series-clinchers against Pakistan in Abu Dhabi last year.
"It comes from past performances. We've managed to do it and that instills some belief in the guys knowing that in these conditions you can go bang bang (quick wickets) and get yourself back in the game quickly," Watling was quoted as saying by stuff.co.nz.
"The heat definitely takes it out of you. It is pretty humid out there, there's a lot of sweating going on and a lot of hard work. The dirties (non-players) are running around like madmen trying to get us gloves and water and Powerade just to keep us going.
"That's always the challenge in these conditions but the boys are starting to learn to deal with it," the Kiwi wicketkeeper added.
Watling batted in 30 degrees heat and near 90 per cent humidity, his shirt drenched as he played for over five hours for an unbeaten 105. He then crouched behind the stumps for 70.2 overs before the bowlers finished the job.
After reducing Sri Lanka to 32-5, it took longer than expected, especially with Niroshan Dickwella's defiant knock of 51 in 211 minutes threatening to foil them.
"It is fantastic, especially after that little partnership they got going and the weather around, there were moments of anxiety," Watling said, as Trent Boult took the final wicket with time fast running out in the gloom.
Watling, already New Zealand's record-holder for Test dismissals, went past Brendon McCullum's tally of 2803 runs and five centuries with the gloves.
Tim Southee snared six wickets in the Test, including his 250th in all to become the most successful New Zealand bowler against Sri Lanka.
"It's always good fun. They've got good banter and they keep you honest and they're bowling fantastically. In these conditions it's very trying and they've found out ways to take wickets and to put other teams under pressure," said Watling about the new ball pair.
He hailed Tom Latham and Colin de Grandhomme's batting but was less keen to discuss his own achievements. In 55 Tests with the gloves Watling still averages 40 with the bat and has 214 dismissals to his name, placing him 15th on the all-time world list.
"You're always proud of achieving certain things. It's something I certainly didn't target. There's been some fantastic keepers for New Zealand and I guess I'm lucky enough to play for this amount of time and managed to score a few runs along the way," he added.​