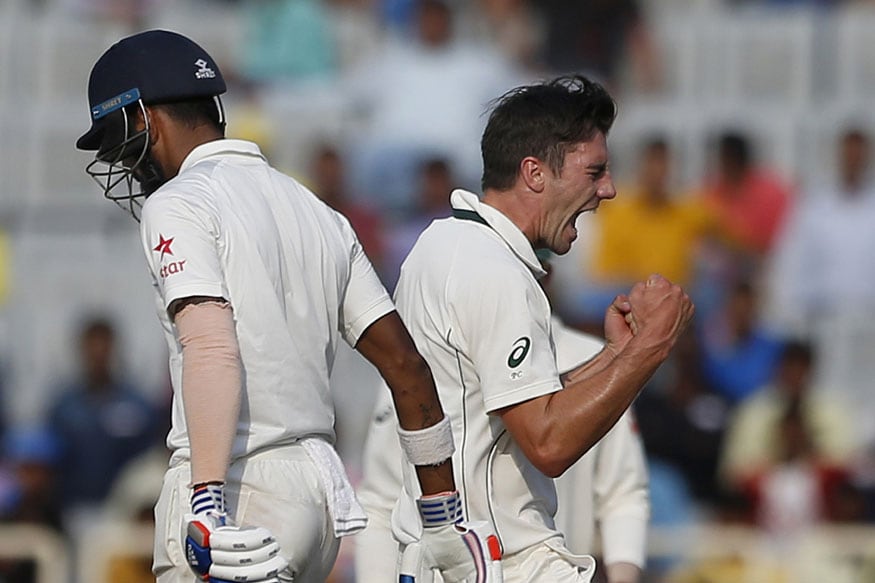 Pat Cummins made an exceptional start to his Test career in 2011, but what followed was a string of injuries that kept him out of the team for six years, that left him "ultra frustrated".
Such was the situation, that he could swap bodies with a fit Australian bowler, to be a part of the team.
But all that is behind him now, and Cummins has now played 30 Tests and picked up 143 wickets. But as in struggle with injuries, it wasn't easy for him to make a comeback.
Speaking on ABC Grandstand's The Phil Davis Podcast, Cummins admitted he was plagued with doubts.
"I was very much of the opinion that playing against these great first graders who had done well for years, and I'd played a month or two of first grade and suddenly I'd leapfrogged them," he said.
But then once he got onto the field, his natural competitiveness kicked in.
"Every day was just eyes wide open, kid in a candy shop, I absolutely loved it.
"When I got the nod to play a game I was just, this can't be happening. It did not really dawn on me until there was a baggy green on the line and they've given it to you and they can't take it away.
"It was almost 12 months to the day where I debuted for Penrith in first grade. A lot of it was just like, I don't know how I've ended up here but jeez, I'm gunna try and take this opportunity."
But soon after a bright start, it all went downhill due to a spate of back injuries.
"People at that time were even talking saying 'he's made it', 'you've played a Test, you've become man of the match' whereas in my head I thought, in my changing room I've got Ricky Ponting, Michael Clarke, Mike Hussey — these guys are legends for 15, 20 years.
"I've got so much to prove and just being not able to … [It was] really hard, each injury was … that was the main thing, just the amount of cricket I felt like I was losing.
"Luckily, each time I came back I was able to get into the Aussie team pretty quickly and bowl as well as I would have liked. Cummins said that he spent the time out of the side learning how to be patient, all the while tweaking his bowling action.
"[I was] trying to do things with a bit more sustainability rather than just trying to get that one tour and put everything into that one tour which might cost me the next 12 months," he said.
"[Having to work on my action] was the hardest psychological challenge for me.
"I had this action that I knew worked, I felt really good about it.
"A lot of those expectations were just myself wanting to be straight back into the Aussie team, and wanting to prove myself … straight away, but these things take time."
Then Cummins had to channel his frustration into lifting his level of competitiveness, just to get over his problems.
"As a young bloke, getting told by a lot of people what I can and can't do I found really annoying and really frustrating because I knew once I got out on the field, my competitiveness would take over," he said.
"It's not just about having a good action, it's about trying to bowl fast and swing the ball and move the ball, but also trying to do that for 20 overs in a day and go extra and longer than anyone else.
"That was my life for those few years, just trying to get that action right."
Cummins also admitted that it wasn't easy watching Josh Hazlewood and Mitchell Starc play the number of games, they did in his absence. That said, he was happy for their achievements.
"But I believe, once I got back in the Aussie Test side, those two guys [Hazlewood and Starc] have had the biggest influence on my career, by a mile."