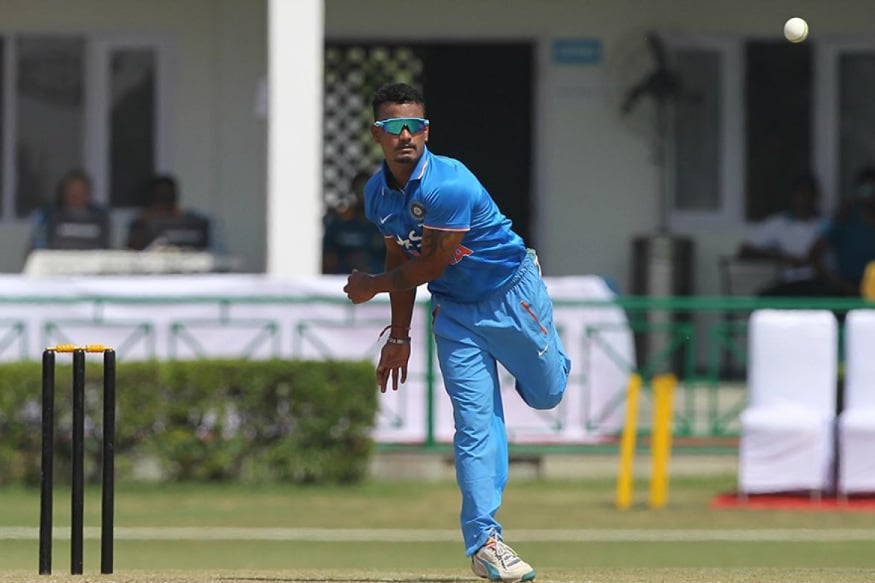 No one remembers that December 2015 night except for a handful of people who were at Bangalore's M Chinnaswamy Stadium for the Vijay Hazare Trophy final between Gujarat and Delhi. Even as an excited Gujarat bunch waited to receive the winner's trophy, Pawan Negi wore a blank look standing among his Delhi teammates. His two wickets including that of centurion Parthiv Patel had restricted Gujarat to 274, but the game had slipped out of Delhi's grasp by the time he took strike at 64 for 6 with more than 30 overs left. His nine fours and a six in a 47-ball 57 gave Delhi respectability, but there was never any threat of Gujarat being denied glory.

A few days earlier at the same venue in the quarterfinal win against Jharkhand, who had MS Dhoni with them, Negi had given a glimpse of his hitting prowess with an unbeaten 16-ball 38. But it was his first half-century at the senior level that is still fresh in the memory because of the clean striking. Of course, he had nothing to lose as he went for his shots, but execution against RP Singh, Jasprit Bumrah, both who picked up nine wickets between them, and Axar Patel needed precision, self-confidence and a bit of arrogance.

Negi had not done anything spectacular with the bat till that tournament, and the innings possibly caught the attention of the national selectors and IPL scouts. Here was a potentially complete package made for white-ball cricket. He could bowl sharp left-arm spin and then come down the order and hit those lofty shots. Hardik Pandya was still an unproven customer, and India were desperately looking for hitters going into the World T20 at home in early 2016. Negi was not considered for the Australian tour, but was named in the squad for the T20 Asia Cup in Bangladesh in February a day before Delhi Daredevils bought him for Rs 8.50 crore in the IPL auctions. It was the costliest Indian purchase that year.

In a space of two days, Negi, previously an unknown quotient in the wider spectrum who had played only a handful of matches for Delhi, had leapfrogged many others. There was a big demand among journalists for a quote from him, and whatever little he said was amplified on social media. It was an example of a star being created by the market dynamics.

Negi played one game against United Arab Emirates in Asia Cup, but warmed the bench during the World T20 as Pandya's stock rose. With the big money came great responsibility. Negi possibly was not prepared to handle the sudden burst of limelight. The burden showed on him as he played just eight IPL games for ordinary returns both with the bat and ball. Every failure led to questions regarding his price tag for no fault of his. He was in a bad space by the end of IPL.

"I kept wondering why wasn't I given more opportunities," Negi was quoted as saying to Asian Age after IPL, taking a dig at the Daredevils management which included Rahul Dravid. "Maybe, I feel Delhi didn't back my skills with bat and ball. Maybe, it was a rotation policy because I was never told that I was dropped. The hardest part was before every match I had no clue whether I would play or not. People kept asking me why I didn't play much. I didn't have a proper answer." No professional athlete wants to be surrounded by such insecurity.

Negi scored an unbeaten 124 for Legends of Rupganj in Bangladesh's domestic List A competition soon after venting out his frustration, but slowly he faded away. Not preferred in Ranji Trophy, he featured in 18 out of 28 List A and T20 matches for Delhi before the start of the 2018-19 season. Daredevils did not retain him ahead of the 2017 IPL auctions. Royal Challengers Bangalore bought him for Rs 1 crore, and then used the Right to Match card to retain him at the 2018 auctions. But he was not a regular for Bangalore across two IPLs.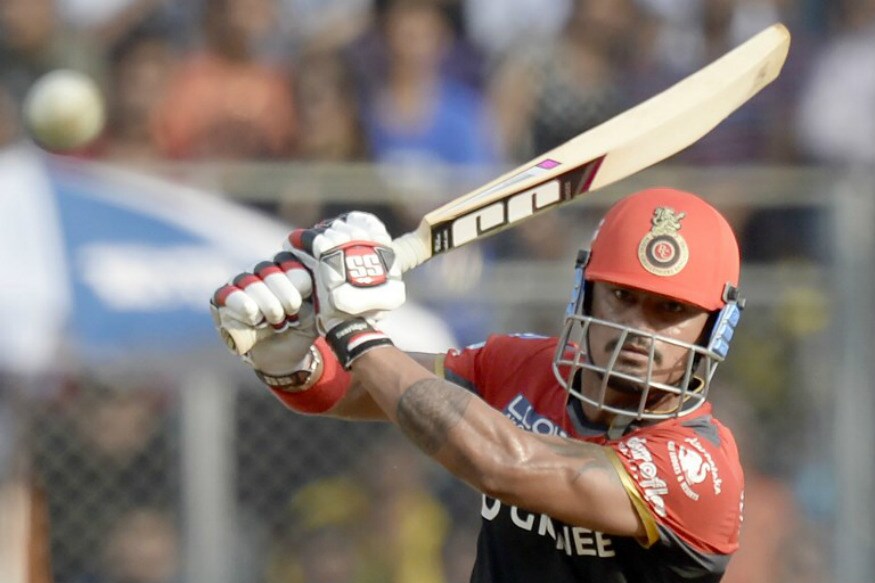 A player who was seen as an India material on the back of a couple of performances was suddenly left in the dark. It was difficult not to feel for him. Maybe, he could have been groomed better after all the hype settled down, or did the selectors not find merit in his talent?

This is why Thursday (October 18) was important in Negi's career. Once again the stage was the M Chinnaswamy Stadium; this time the 2018-19 Vijay Hazare Trophy semifinal against Jharkhand. Negi came into the game after four wicketless overs in the quarterfinal against Haryana where he was brought into the attack as the seventh bowler. Gautam Gambhir did not find his service as a bowler necessary after Jharkhand were asked to bat first. He was almost invisible in the ground even as other Delhi bowlers dismissed the opposition for 199 in 48.5 overs.

So, what exactly was Negi's role in the side? Was he playing as a pure batsman? When Nitish Rana became the fifth Delhi wicket to fall, one expected Negi to come out and take charge. Instead, by the time Negi took guard Delhi were tottering at 133 for 7. Here was a chance, once again in front of national selectors and IPL scouts, for Negi to remind everyone of his worth.

While three years back, he had played his shots freely with victory almost improbable, here he paced himself well. With enough overs left to get to the target, there was no real hurry. All that he needed was support from the other end. First, he put on 16 for the eighth wicket with Lalit Yadav, focussing on taking the chase deep. After Yadav fell in the 38th over, the onus doubled on Negi and he showed great maturity.

Not only did he trust No.10 Navdeep Saini, but also shifted the pressure back on to Jharkhand when he took a calculated risk to hit Shahbaz Nadeem, the competition's highest wicket-taker, for a six over long-on. Then came another blow when he flat-batted Varun Aaron for a four to the cover fence. He meted out similar treatment against Jaskaran Singh in the next over, as the equation reduced to 21 off six overs.

Nadeem and Aaron were bowled out by the 48th over, and with just nine needed it was up to Negi to take Delhi home. He did that in style, with not a single foot put wrong during the unbroken 51-run stand of the ninth wicket. While Saini kept it simple, the 25-year-old Negi did most of the thinking.

Negi fittingly made the winning run with two balls remaining to finish with an unbeaten 39 - his second-highest score for Delhi in 50-over cricket - and book a date with Mumbai in the final. Like that December 2015 night, only those who saw Negi's innings yesterday will remember it, but more importantly, his career has got a timely boost.

(Sidhanta Patnaik has reported on six ICC men's and women's tournaments. He is the co-author of The Fire Burns Blue - A history of women's cricket in India. @sidhpat)

First Published: October 19, 2018, 10:54 AM IST