In January this year Ramesh Powar was sitting in the portico of the Bandra Kurla Complex Ground on a break from his role as the man in-charge of a spin camp organised by the Mumbai Cricket Association (MCA) when a few youngsters approached him for a selfie. He obliged them with a typically restrained smile though he appeared consumed by far bigger thoughts. A stone's throw away, members of the India Women's team were preparing for their upcoming tour of South Africa. Little did anyone know then that their paths would converge in a few months.

As it turned out, Powar resigned as MCA's spin coach in February, convinced that the association did not have the intent to support his plans. Not long after, Greg Chappell, who was the coach for majority of Powar's India career from 2004 to 2007 during which he took 40 wickets, invited him to impart spin lessons to Australia Under-23 cricketers at the Centre of Excellence in Brisbane. During his two-week stint, Powar completed a Level III coaching course.

Powar returned and threw his hat into the race for the head coach of Mumbai senior men's team, but did not make the cut. A week later Tushar Arothe resigned as India Women's coach and BCCI appointed Powar as interim head coach of the team, primarily for a camp at the NCA in Bengaluru. Even as the board announced that they were seeking fresh candidates from within the system to replace Arothe, Powar built a strong case for himself. One of the players who attended the camp described him as "knowledgeable".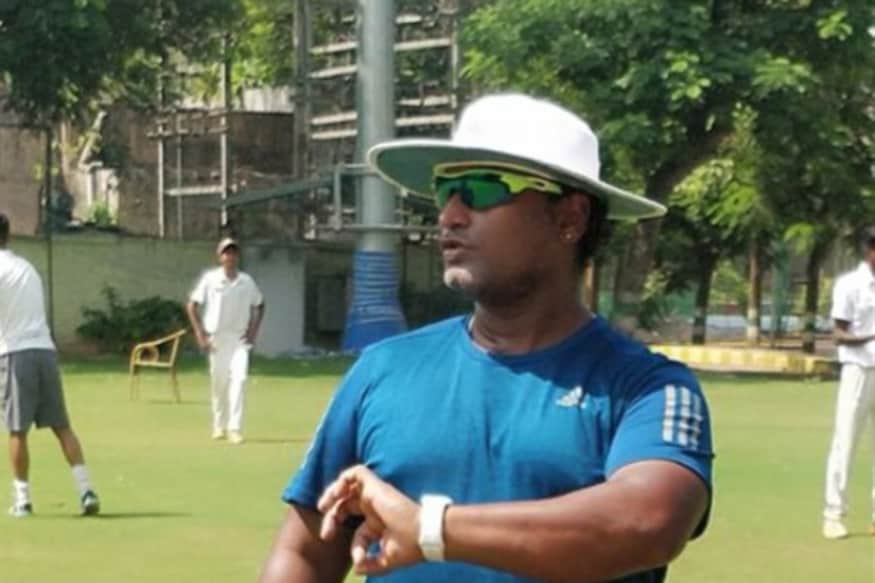 Ramesh Powar. (Getty Image)

With time running out before India leave for Sri Lanka on September 5, BCCI, on Tuesday (August 14), officially extended Powar's tenure by another three and half months. He will now be India's coach at the World T20 in the Caribbean, which runs from November 9 to 24. While in the bigger picture it does not solve an impending problem of giving the Indian team a stable support staff, it was a prudent call in the here and now as anyone new would have taken more time than Powar to get acquainted with the players ahead of a big tournament.

The past few months have been a roller coaster journey for Powar, and now he has a chance to finish the year with a world title. Of course, it is a task easier said than done considering how far India have fallen behind in the T20 game.

Finishing last in the triangular T20 series against Australia and England at home and the loss to Bangladesh in the T20 Asia Cup final in Malaysia earlier this year have exposed a defensive mindset, very different from the way other top-ranked teams have approached the shortest format in the last few months. England, for example, have pushed the batting bar to such new levels that it is near impossible to figure out what a safe total against them is anymore. Among Indian players currently, only Smriti Mandhana and Harmanpreet Kaur seem to have the power game to match global standards.

Strike rotation continues to be another of India's issues, as the scorecard from the T20 Challenger Trophy match between India Red and India Blue, which marked the start of the 2018-19 domestic season, hours before Powar's appointment was made public suggests. Blue rode on Mithali Raj's run-a-ball 51 to make 100 for 8 in 20 overs. Red were 79 for 3 in 16.3 overs when rain intervened and they won by seven runs through the VJD method.

Yes, the pitches in Alur on the outskirts of Bangalore have always been slow, but this kind of run-rate is no more the norm in T20Is. All teams have found a way to eliminate the pitch out of the equation and score at a faster rate. One just has to look at the scorecards of the ongoing Kia Super League in England, where Mandhana has become a hot property, to get a sense of the prevailing trend.

Similarly, Powar, who has the experience of playing in the first five seasons of the Indian Premier League, has the responsibility of empowering youngsters like Pooja Vastrakar and Jemimah Rodrigues to play a fearless brand of cricket instead of being caught in a myriad for no fault of theirs.

"Ramesh is a good communicator with a relaxed manner and a good understanding of the game, so I would expect him to do well as a coach," Chappell told Cricketnext, when asked about what he expected from the former offspinner as an international coach. "He is also a very good diagnostician who recognises issues very quickly and can offer solutions."

The assessment is crucial in the context as the Indian team has not had a coach who has earned the complete trust of the playing unit for a long time. The situation is very similar to the build up to the World T20 in the West Indies in 2010 when KVP Rao replaced Sudha Shah a few months before the tournament or the 2017 World Cup where Arothe replaced Purnima Rau despite the Hyderabadi having given some stellar results.

India's journey to the 2017 World Cup final created an impression that Arothe had cracked the code, and he was given a two-year contract – a pioneering move in a world inhabited by adhocism. But Vinod Rai, the chairman of the Committee of Administrator, was quoted as saying to The Week earlier this month that "the coach has reached the limit of his professional abilities."

Powar is the first male Test cricketer since Lala Amarnath in the 1970s to be the head coach of the India Women's team. He now has a chance to leave a legacy, but that can only happen if there is mutual respect in the dressing room.

Powar is a gutsy and self-made cricketer. That he finished with seven centuries and 470 wickets in a first-class career spanning over 17 seasons after having started to play the game with bats made out of coconut branch and cloth balls indicates the tough journey he has had. He lost his mother when he was a child and father a few years before his international debut. Without the timely intervention of Ramakant Achrekar and Vasu Paranjape, Powar would not have ended up playing two Tests for India. That also means that he has a mind of his own.

He once walked out of his team after being dropped during the local Police Sheild tournament in Mumbai to represent another side and in the process made it to the Ranji probable for the first time. He has had his issues in the dressing room. Two of his former Mumbai teammates did not want to speak about him when contacted for this story. And the India Women dressing room is filled with strong personalities. If all parties could see the value he brings to the team then this could be a convenient marriage.

As Chappell says: "All he needs now is the experience of managing his own programme to round out his skill set."

Sidhanta Patnaik has reported on six ICC men's and women's tournaments. He is the co-author of The Fire Burns Blue - A history of women's cricket in India. @sidhpat

First Published: August 15, 2018, 10:54 AM IST