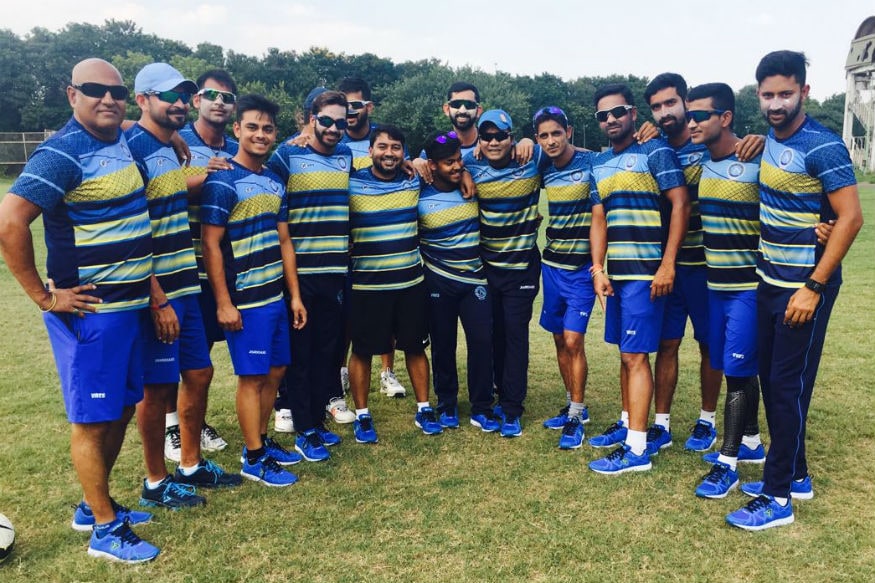 Litti Chokha is Jharkhand's most popular dish. Various ingredients come together in right proportion to make it a mouth watering savoury. Alter the measurement slightly and the dish loses its appeal. Like Litti Chokha, Jharkhand's cricket team is filled with so many exciting young talents with the right garnishing of maturity that they compel the neutral to root for them. Their brand of cricket is a tinge rustic, making them original, but there is method in the madness.

Look at the team that will take on Delhi in the 2018-19 Vijay Hazare Trophy semifinal. The captain, Ishan Kishan, is among the top wicket-keepers in the country and a dashing opener who has led from the front with a century and three fifties. If his rise continues at the prevailing rate then the memories of him having led India at the 2016 Under-19 World Cup will fade away fast.

Varun Aaron is a Test cricketer, and Saurabh Tiwary has international experience. Shahbaz Nadeem, the tournament's joint-highest wicket-taker, should have played for the country by now had factors beyond his control, fallen in place. Anukul Roy, another left-arm spinner, won the Under-19 World Cup earlier this year and has spent time in the Mumbai Indians dressing room. Rahul Shukla has impressed in the IPL in the past and represented India A, and Kumar Deobrat is a former India Under-19 player.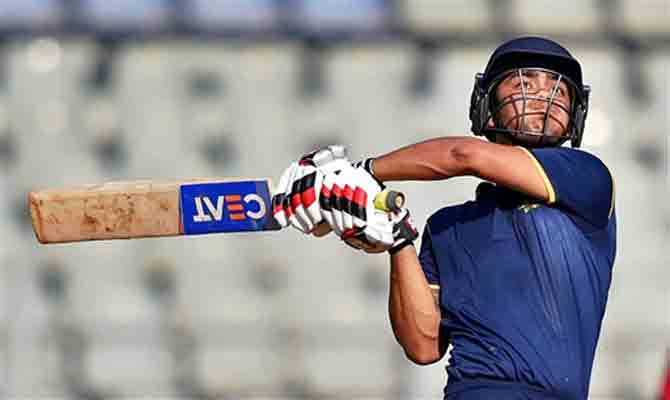 PTI

Such is the depth that according to Rajiv Kumar, the head coach, MS Dhoni did not make himself available for the knockouts as he "does not want to upset the team balance." Dhoni may not be with the team, but the players have always acknowledged the impact he has had on them.

"The biggest advantage during practice in Ranchi is if Dhoni is free then he spends time with the players," Adil Hussain, who represented undivided Bihar in 35 matches till 1995-96 and one of Dhoni's early captains even before he played for the state, told Cricketnext.

"He shares everything about match preparation, performance, mental issues. When one of the world's best captain comes and shares things with you, your confidence level goes up automatically. After that when you face a top team like Mumbai or Delhi, the fighting spirit comes to the fore."

There was a time when every success story emerging from Jharkhand cricket was somehow attributed to Dhoni. 'What is Dhoni's role in…?' became a rhetorical question for the players from the state to answer. Of course, Dhoni is singularly responsible for putting Jharkhand on the global cricketing map, but it is not that he waved a magic wand and things happened.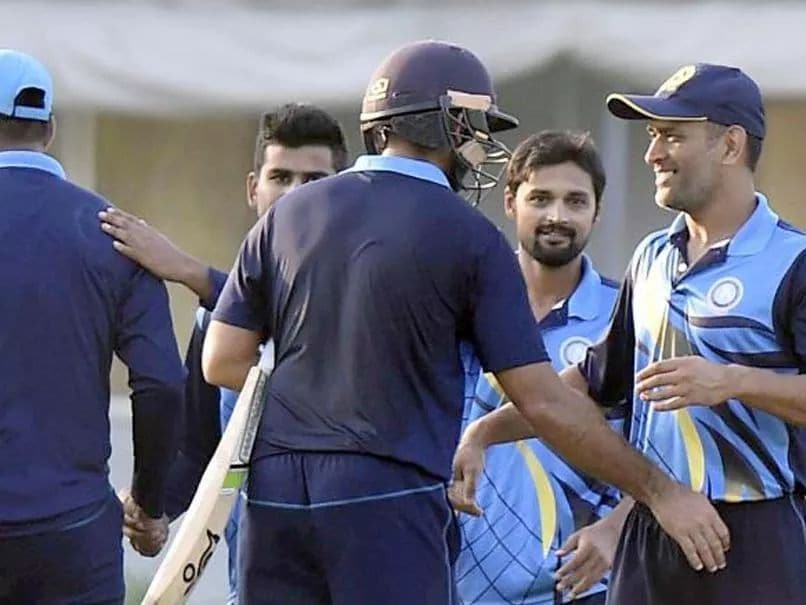 Facebook

The prudent manner in which Jharkhand State Cricket Association has utilised the BCCI funds is a rare display of positive intent and vision by a state unit. Amitabh Choudhary, the current BCCI secretary who was JSCA's president for a long duration, took it on him to democratise Jharkhand cricket. Under him, the sport spread to districts and focus was on increasing the pool of players by organising more matches at all levels. The districts played against each other, and then the state was divided into four zones to enhance the level of competition in the inter-zonal competitions. It has proved to be a successful model.

The senior team has qualified for the second round of the Syed Mushtaq Ali Twenty20 tournament four times, the Ranji Trophy knockouts thrice including the 2016-17 semifinal, and Vijay Hazare Trophy knockouts on nine occasions including a title finish in 2010-11. The age-group (Under-15, Under-16, Under-19 and Under-22) sides have made it to the knockouts of various tournaments 20 times. A huge number for a state association that is still not two decades old.

Most junior players get a hang of what it is to progress beyond group stage before graduating to the senior side. At an individual level, the state has produced many IPL players. "If in the past the association conducted a total of 50 matches in all across age groups, today we are conducting 65 tournaments," Choudhary had told this correspondent in 2014. "It's not that what you see on the surface has not come about its own. Behind the scenes a lot of grill has gone on ceaselessly."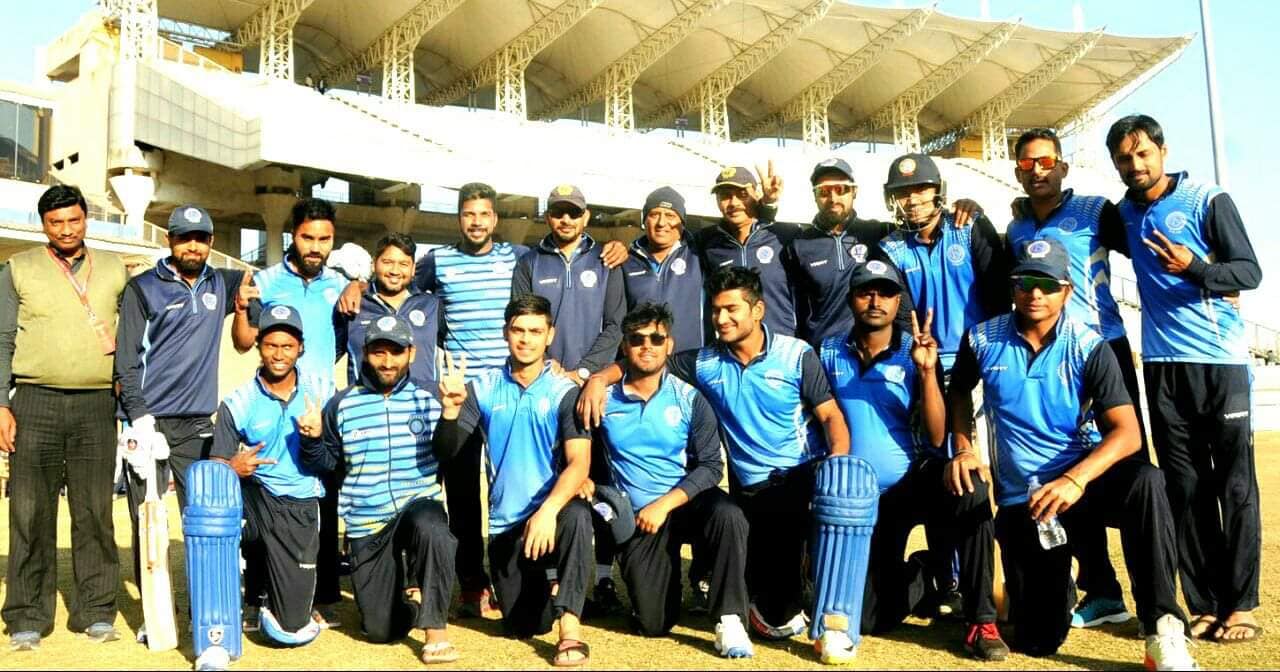 Facebook

Like strengthening the grassroots, the association has invested in giving the cream of talent access to state of art facilities. The JSCA Stadium in Ranchi, one of the best in the country, along with breathing the same air as Dhoni has automatically shifted the goal post for players.

"There is no compromise in the practice facilities offered by JSCA at the stadium to the elite players at both junior and senior level," Hussain, currently sports manager at Central Coal Field Limited where Dhoni played for a measly stipend all those years back, added. "Another primary reason is the change in mindset of players from smaller cities. If we go back in time, everyone's aim was to play the Ranji Trophy. Now the players are aware that if they do well for the state then it is a license to IPL or the national team."

This understanding has led the players to introspect. Glance through interviews of Jharkhand players from last few years and there is a stress on improving fitness standards. Kishan insisted after the quarterfinal that this season the team is at it's fittest, helping them to seal crucial moments in matches. The other reason for Jharkhand's consistency is that the team's nucleus has not been tampered much over many seasons. Players who have been given a long rope have repaid the management's faith with their consistency. Kishan mentioned "trust" at least five times in a five-minute interaction, signifying the value of a well-bonded unit.

Despite Jharkhand's regular knockout appearances, players will admit, as Karnataka and Gujarat have shown in recent past, that the national selectors will pay special attention only if they win titles regularly. Two immediate good days would not only call for celebrations with Litti Chokha, but could also mark a new beginning.

(Sidhanta Patnaik has reported on six ICC men's and women's tournaments. He is the co-author of The Fire Burns Blue - A history of women's cricket in India. @sidhpat)


First Published: October 17, 2018, 11:08 AM IST