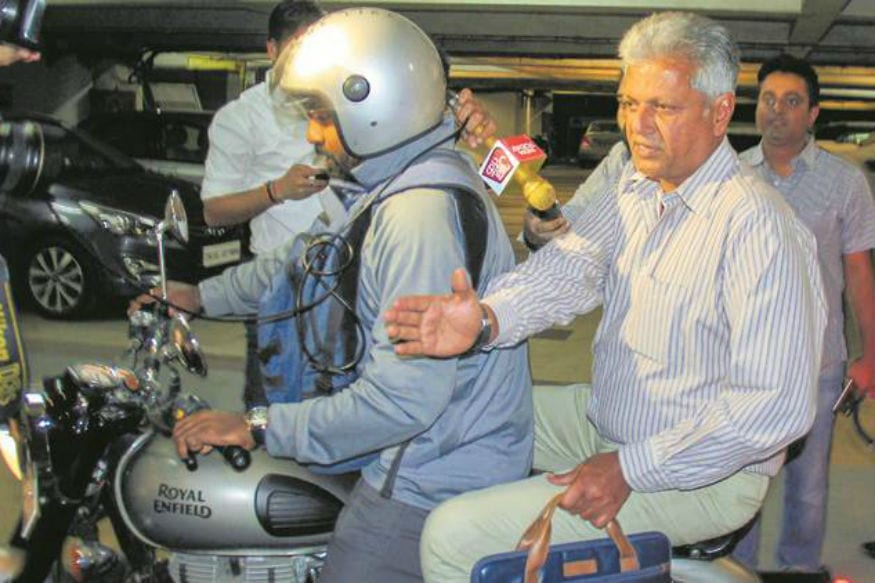 Had the ship been steady, then an unsigned media release from the BCCI late in the night would have been odd. Though there are questions galore, nothing surprises or shocks anymore. We are past that stage; such is the state of the world's richest cricketing body.
The press release announcing the formation of the ad-hoc committee of Shantha Rangaswamy, Kapil Dev and Aunshuman Gaekwad on December 11 to select the new coach of the Indian Women's team was authorised by Vinod Rai, chairman of the two-member Committee of Administrators (CoA). No one, however, took ownership of the appointment of WV Raman for the role on December 20. Is BCCI & CoA conceding that since we are fighting in public, take us seriously at your peril?
It is well known that Diana Edulji, the other half of the COA, was not in agreement with Rai over the formation of an ad-hoc committee to select the coach. She had wanted the contract of Ramesh Powar, that had expired on November 30 and was due for a 12-month extension based on favourable review, to be extended at least till the end of the tour to New Zealand in February next year.
Harmanpreet Kaur and Smriti Mandhana, India's T20I captain and vice-captain respectively, had also wanted Powar to continue. Players have credited Powar for inculcating a dominating mindset within the team, which was refreshing to see after years of defensive approach. Now they have to start yet again from scratch under another coach who has his unique style of operation.
Is this Rai's way of saying that players' view counts for little in the larger scheme of things? Surely, if that is the case Virat Kohli should not have had the final word in replacing Anil Kumble with Ravi Shastri as the men's team's coach last year. Is the difference in approach stemming from the fact that Harmanpreet and Mandhana are not as influential as Kohli?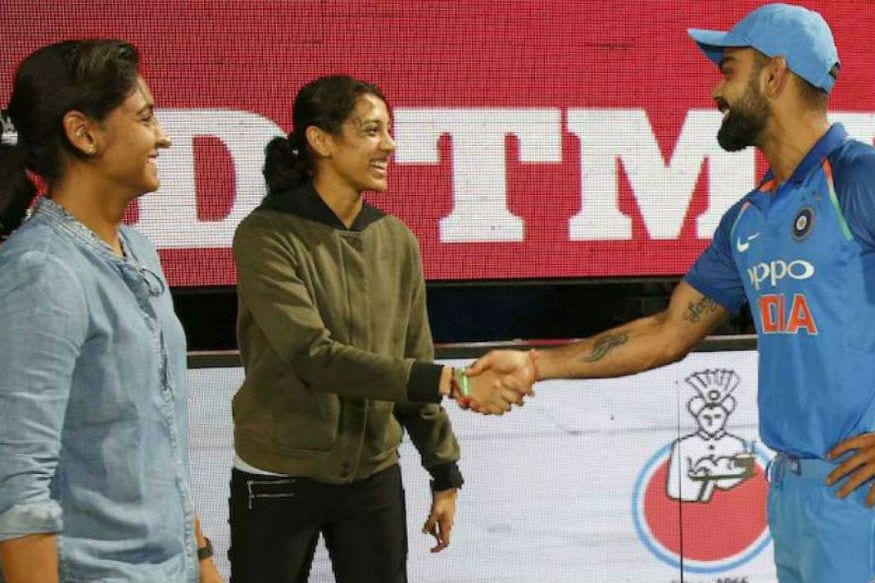 Twitter
Rai appeared to be in a hurry to oversee the change of guard, and observing from a distance there are obvious concerns about his intentions. If two remaining members of a body appointed to execute bigger mandates are at loggerheads over an issue that at first is not within their purview then surely a bit more time could have been bought?
It's not that in BCCI's history deadlines have never been changed. Anirudh Chaudhry, BCCI's treasurer, on the day the committee was interviewing the candidates was quoted by ANI that the appointment of the coach would be "without jurisdiction & without authority" as per the board. So, is the BCCI's release about Raman's appointment as coach official?
The potential for so many twists before Raman signs the contract captures the apathetical administration.
Gary Kirsten and not Raman was the committee's first preference, but as per the media release, he "was unable to take up this assignment due to his ongoing contract with an Indian Premier League franchise, which could have entailed Conflict of Interest as per the BCCI constitution."
In that case should Kirsten's application not have been rejected before the ten candidates were shortlisted? After putting the coach who took the men's team to No.1 Test ranking and the first World Cup triumph after 28 years in the fray, the explanation sounds like a patch-up work. So many visible cracks within factions of BCCI that one shudders to think how much worse things can get.
Assuming that Raman's appointment is final, though the release does not say if he has been offered a two-year contract or not as had been advertised, is it a good decision?
Firstly, Powar's non-extension means India now have their fourth coach – all temperamentally different individuals – in 20 months. Purnima Rau, Tushar Arothe and Powar exited because at least one or a group of senior players did not buy into their philosophy.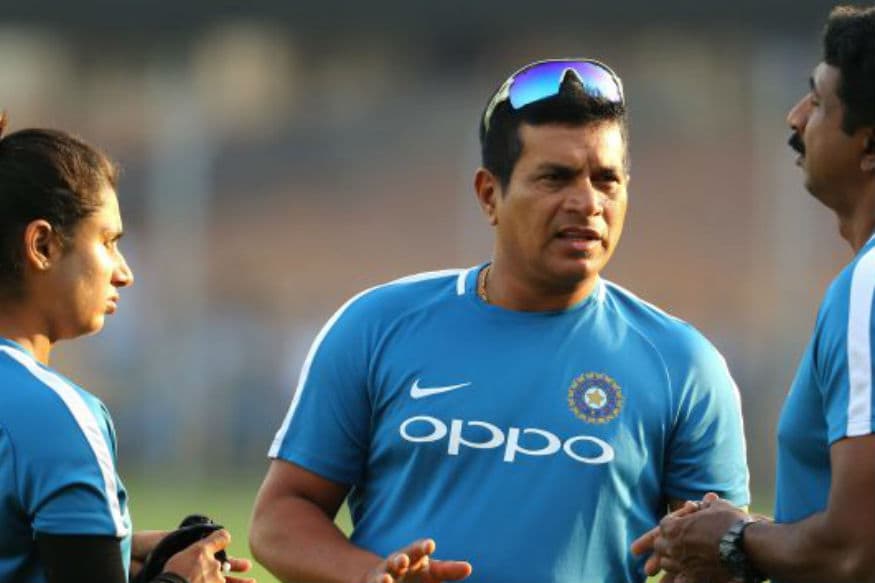 AP
Raman's immaculate game-reading skills are spoken of highly by those who have worked with him. His credentials as batting coach of National Cricket Academy in Bangalore, a post he has held since December 2015, has earned him rave reviews, and he has successfully stepped up as coach of India Under-19 whenever Rahul Dravid has been away on India A assignments. There is an element of Australiaism in his attitude; he was the first to predict that Prithvi Shaw's India would win the 2018 Under-19 World Cup months before the tournament.
The Indian team will benefit from Raman's technical expertise, but that is only a part of the job as a senior side's coach. He is a terse and opinionated individual, and his strong-headedness may not always be to the liking of the players. If there is yet another man-management issue, which BCCI has side-stepped from addressing, will the BCCI have to begin another hunt for a new coach in a few months from now?
If the way Rau, Arothe and Powar left leads to dark tunnels that no would like to visit, then the way BCCI, with no dearth of resources, is struggling to put its house together is depressing.
While writing 'The Fire Burns Blue' – A History of Women's Cricket in India, a book co-authored by Karunya Keshav and this correspondent, we wondered if the narrative would change if India did exceptionally well at the World Twenty20 2018. We felt it would provide instant gratification before the problems resurfaced again. We ended the book with this paragraph:
"The sport, so far, has blossomed with a healthy helping of serendipity; one wants a system-backed vision where the happy accidents are the bonus, not the plan. The innocence of 1975 – or even 2005 – might be long gone, but the kindness shouldn't be, nor should its rootedeness; the sport should be thoughtful and welcoming, safe, on a physical and emotional level. Dynamism and respect – that's non-negotiable. And the fire that lights up the path less taken."
Unfortunately, Indian cricket, barring a few instances, has mostly been templated. Those who have tried to shake things up have been more often than not unceremoniously pushed aside. There is a strong element of hierarchy in the system, which in the day and age of flat organisations is redundant. If Raman, a Test cricketer himself, can instill a culture of dynamism and respect without compromising on his beliefs then he could play a part in ensuring that there are no more unsigned media releases late in the night.
(Sidhanta Patnaik has reported on six ICC men's and women's tournaments. He is the co-author of The Fire Burns Blue - A history of women's cricket in India. @sidhpat)