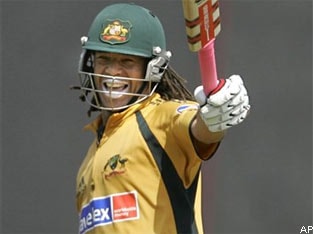 Mumbai: The President of the Board of Control for Cricket in India (BCCI) Sharad Pawar, and the Chairman of Cricket Australia, Creagh O'Connor on Wednesday issued a joint statement deploring racism of any kind anywhere in cricket.
Pawar and O'Connor said there is no place for racism in cricket, either on or off the field, and reiterated their support for the International CC player and anti racism codes which support this objective.
They also noted that racism is a global problem, and is not confined to specific nations.
"Cricket crowds in all cricket nations are often noisy and boisterous, which is part of the fun of cricket," they said in their joint statement.
"But all cricket nations have to be on guard to ensure that the fun does not cross the boundary into unacceptable behavior. If it does, it is our expectation that the specifics of the ICC Anti Racism Code be enforced without fear or favour. Players of all countries have a right to expect they will be treated with respect wherever they play in the world," the statement added.
"Spectators, team officials or players who are concerned about inappropriate behavior of other people at venues should draw that behavior to the attention of venue authorities immediately so that it can be assessed on the spot and, if appropriate, addressed immediately rather than being reviewed via media reports published well after the crowd has gone home."
Pawar and O'Connor also said that everybody associated with cricket must to do whatever they can to address racism.
"One of cricket's strengths is that it is played, watched and loved by people of many races, nationalities, cultures and languages and when it is played and staged in the right spirit, it has the ability to bring people of diverse backgrounds together," the statement said.
Both said that they were concerned the ICC Anti Racism Code could only work if it was genuinely embraced for the intent it sought to achieve, and said they had instructed their respective managements to ensure that the objectives of the Code were understood and implemented appropriately at all venues.