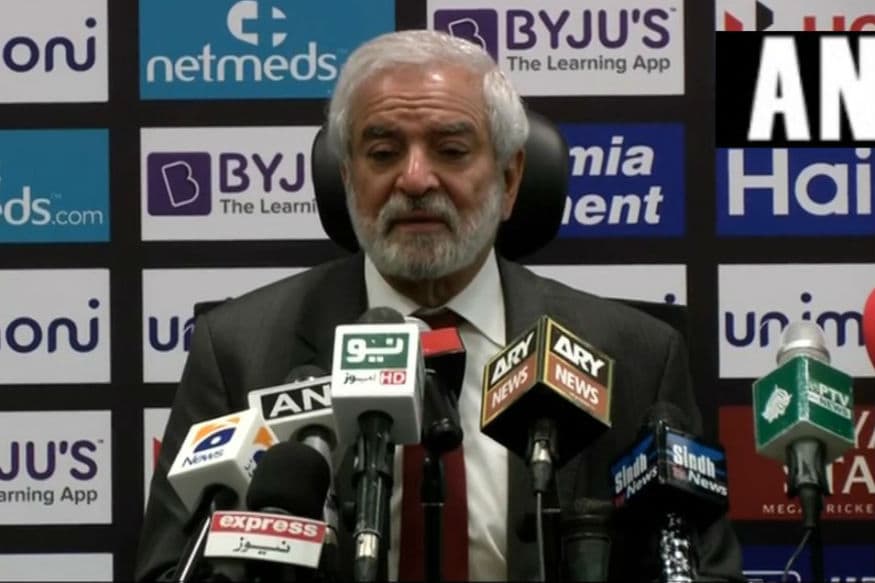 The Board of Control for Cricket in India (BCCI) and Pakistan Cricket Board (PCB) are set to face off soon in an ICC hearing in Dubai, but newly-appointed PCB chairman Ehsan Mani said he is still open to sorting things out with the BCCI.
The ongoing legal dispute between the PCB and BCCI will be heard by the ICC dispute committee from October 1-3. The hearing will take place in Dubai with Hon Michael Beloff QC chairing the Dispute Panel. Pakistan are claiming up to USD 70 million in revenue from India for not playing two bilateral series - in November 2014 and December 2015 - which were agreed by the boards in 2014 as part of ICC's Future Tours Programme (FTP).
According to the Memorandum of Understanding (MoU) they signed in 2014, India had agreed to play six bilateral series against Pakistan between 2015 and 2023, but they have already failed to play two.
"This process has already gone beyond resolving it amicably. It's in the final stages of reaching a conclusion. Both sides have to find a common solution for the future and I'll explore every possibility for the sake of the game. Had I been involved when the dispute happened, every effort would have been made to sort it bilaterally. Unfortunately, we are where we are. We have to still progress, but my doors are always open," Mani said at a press conference.
Mani met with BCCI chief executive Rahul Johri and acting secretary Amitabh Chaudhary on the sidelines of the Asian Cricket Council meeting last week.
"Cricket boards have to work towards playing cricket, they shouldn't get into politics, that's what we're talking with our Indian counterparts," he said. "There's some bridge-building to do, hopefully we will be able to make some ground because the relations haven't been great.
"I have already had a very constructive discussion with my colleagues from India who are here. We'll have a lot of common ground going forward. We all understand whatever has happened in the past has happened; we have to move forward. At the end of the day, the game is bigger than any one person; it's bigger than the politicians. It reaches out across global spectrum."
India haven't played Pakistan in a bilateral series since 2012, and since then the two teams have only met in multi-team events. Even the ongoing Asia Cup had to be shifted to United Arab Emirates (UAE) so that India-Pakistan matches can be played without disruptions.
In November 2016, the Indian women's cricket team had to lose out on six points as they couldn't play a three-match series against Pakistan Women as part of the ICC Women's Championship. As a result, they had to go through qualifiers to cement their spot in the 2017 Women's World Cup.
"When an India-Pakistan match is played, over a 100 billion people watch the game from all over the world. No one cares about the politics," said Mani. "The main thing is to get the cricket going and this is a main thing in that direction. I am very hopeful the board will work towards it. Am not saying we will get results on day one but we will work towards the common goal. The boards' endeavour should be for cricket, not anything else.
"When politicians talk, we shouldn't get it into it. We should focus on matters concerning the cricket boards. When the Kargil incident happened [in 1999], even then we didn't stop dialogues. We knew cricket was tough, but every effort was made to renew bilateral ties. I strongly believe politics and politicians shouldn't influence cricket."