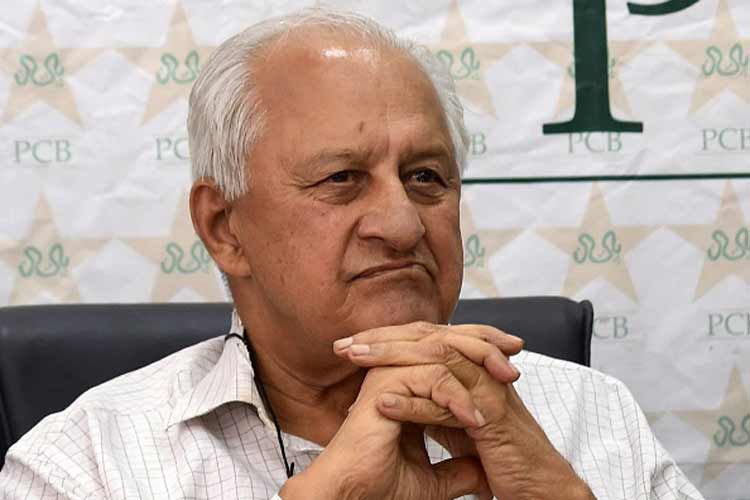 Karachi: Pakistan's outgoing coach Waqar Younis has received an apology from the Cricket Board (PCB) for the leakage of his confidential report on the national team's poor performance in the just-concluded ICC World Twenty20 in India.
PCB chairman Shaharyar Khan has confirmed that he had met Waqar on Monday and apologised to him.
"Waqar might not have been able to produce desired results with the national team but he remains one of our top players and has big status in cricket. It was unfortunate that his confidential report was leaked to the media from the board," Shaharyar said.
"I apologised to Waqar and wished him the best after he informed me and had decided to resign as head coach. But the meeting was held in a good environment and I have promised him the board will hold an inquiry to find out how a confidential report was leaked," he said.
Waqar's two-year coaching stint was due to expire in May and sources aware of the developments said that he was keen to continue until the tour to England this summer.
"But apparently it was conveyed to Waqar that the board has decided to act on the recommendations of the fact-finding committee and hunt for a new coach," one source said.
He said Waqar then decided to resign himself although he lost out on a compensation payment of around 4.8 million rupees which the board would have paid him if they had sacked him before the completion of his contract period.
"Money is not everything. I am just satisfied that the board chairman called me and listened to me patiently to what I had to say. He also apologised for the leakage of my report and said an inquiry would be held to find out who is responsible for this," Waqar said.
Waqar said he would have resigned later but after the leakage of his report he wanted to make a point and get the board officials to listen to him.
"I have said it if they want they can also use the dues payable to me (around six million rupees) now for improving the domestic cricket structure. At the end of the day it is all about improving things in Pakistan cricket and not about individuals," Waqar added.
The former Test captain had blasted the PCB chairman and his close aide Najam Sethi for refusing to meet him last week at the board offices soon after the report was leaked in the media.
"You can't be successful every time. I know I couldn't deliver what the nation expected of me. But to me what hurt is that Najam Sethi, who initially appointed and backed me, didn't bother to take my calls after the World Cup 2015 when I wanted some reforms to be made in the team and selection policy," he said.