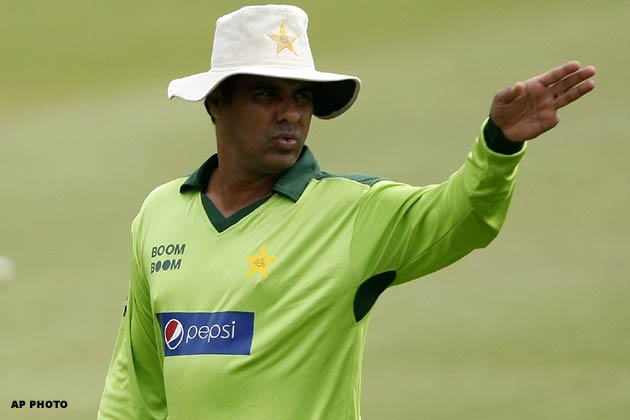 Karachi: The Pakistan Cricket Board is keen to bring back former skipper Waqar Younis as the chief coach of the national team as current coach Moin Khan is tipped to take over as the head of the national selection committee.
According to a report published in The Dawn, the legendary fast bowler is in talks with the Najam Sethi-led board to succeed Moin, who was only appointed for the Asia Cup and the ICC World Twenty20 following the end of Dav Whatmore's two-year contract with the national side.
Waqar, who has coached Pakistan in 2010 and 2011 before resigning on health and personal grounds, has again expressed his willingness for the post after his previous application was rejected in early February by a PCB panel entrusted with the responsibility of finding the national coach.
The committee - that also included Wasim Akram, Javed Miandad and Intikhab Alam - zeroed in on Moin, who was then serving as the Pakistan team manager since the tour of Zimbabwe last August.
It is believed that Moin got the backing of Wasim but this time around the PCB is keen on roping in Waqar for a second term as the head coach.
Moin though is now certain to take up the crucial role of chief selector after Sethi's first-choice candidate Rashid Latif opted against working with the PCB only last Wednesday.