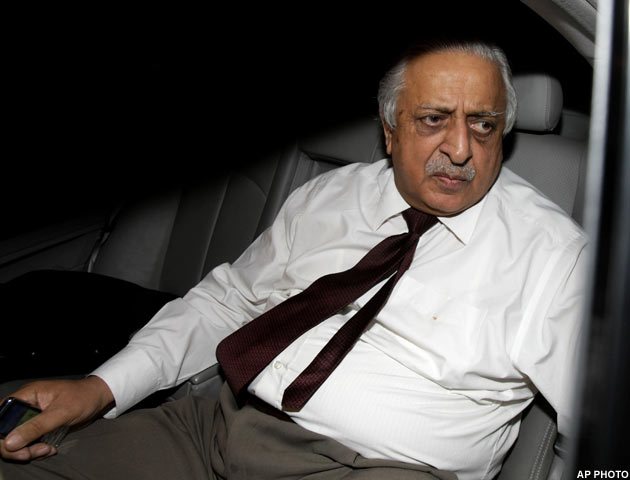 Karachi: There is never a dull moment in Pakistan cricket and the Board has now decided to fire selector Salim Jaffer for allegedly conspiring against chief selector Mohsin Khan.
According to reports the selection affairs came up for discussion at Wednesday's Governing Council meeting in Lahore where PCB Chairman Ijaz Butt found fault with Jaffer.
"Butt told the members at the council meeting that it had been decided to remove Salim Jaffer from the national selection committee as he had tried to conspire against Mohsin Khan after the squad was announced for the England tour," one source said.
Mohsin had flown down to Sri Lanka last month where he held a meeting with the national captain, coach and manager and announced the squads for the Twenty20 and Tests that Pakistan will play in England against Australia and England.
The squad had some surprising exclusions including former captain Younis Khan, senior batsman Faisal Iqbal, opener Khurrum Manzoor, wicketkeeper Sarfaraz Ahmed and fast bowler Mohammad Sami.
Later it emerged that the selectors were not happy with their chief, Mohsin Khan for not consulting with them while announcing the squad for the England tour.
It transpired that Jaffer, who has been a member of the selection committee since 2007, held a meeting with governing council member Wazir Ali Khoja and conveyed the dissatisfaction of the selectors with Mohsin's attitude.
They were also reports that the selectors wanted to meet Butt to convey their grievances but the PCB Chairman declined to meet them.
Sources said that at the governing council meeting, Butt told the members that he would not tolerate dissension from any paid employee of the board and since Jaffer was a paid employee he should not have created a fuss over the team selection for the England tour.
"Butt told the members he would be removing Jaffer and reducing the number of members on the selection committee but Mohsin would continue as chief selector," one source stated.
The source said Butt had also briefed the members about the background for announcing the squad from Sri Lanka instead of Pakistan.
"Butt also told the members that former captain Javed Miandad, who is director-general cricket in the board, had declined to accept a position on the newly formed cricket committee that is headed by former captain and coach Intikhab Alam," he added.
First Published: July 8, 2010, 6:05 PM IST