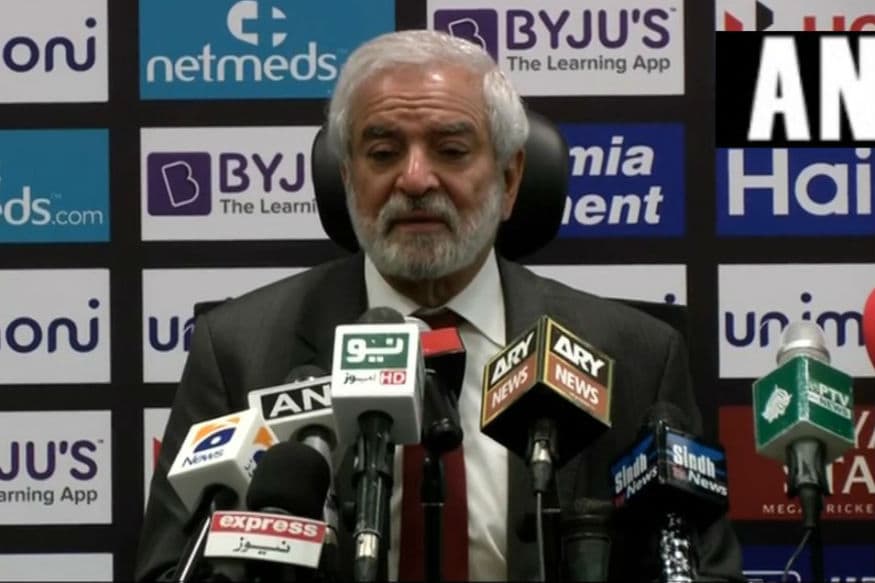 PCB chairman Ehsan Mani, who is looked as an aspirant to take over as the ICC chief, has pulled out of the race, according to Mumbai Mirror. This means now that the way for Sourav Ganguly to become the head of the apex body becomes clear, only if he wants to contest the elections.
Talking about the development, Mani said, "It is true that I will not be contesting the election. I have announced it in the media also. I was never interested. The news actually came from India. I was approached by a few to contest and I have said I am not interested."
Asked about Ganguly's chances Mani said, he wasn't sure of the Indian's candidature.
"Not to my knowledge," he said and then added, "I do not know if he is contesting. My stint with the ICC is over after I left it in 2006. And when I stood in the ICC election, I was elected unopposed. No one stood against me."
ALSO READ | IPL Could be Held From September 26 to November 8, Suggests Report
He further said, "My interest in the ICC will only be through Pakistan Cricket Board. I was called by Prime Minister Imran Khan and I am working for the interest of Pakistan cricket," he said.
The ICC is yet to come out with a selection process for the candidates. Current head, Shashank Manohar's term is supposed to end this July and these two names have been doing the rounds.
The BCCI has still not made it clear whether Ganguly will contest the elections or not. "Let the ICC announce the procedure, then we will take a call," said Arun Singh Dhumal, the BCCI treasurer.