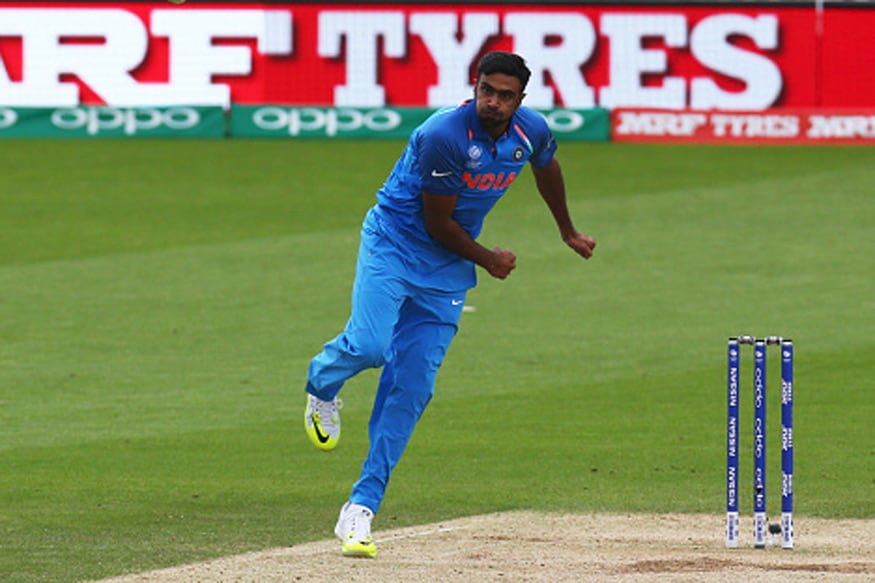 R Ashwin began the first Deodhar Trophy 2018 game in New Delhi on a bright note by picking up 2 for 39 from nine overs for India A against India B. He bowled with control and got the important wickets of Shreyas Iyer and Ankush Bains, playing a key role in restricting India B to 261 for 8.

The day got better when he made 54 in the chase, his first List A half-century in four years and first in domestic one-dayers since 2010. The day should have ended on a memorable note, but instead, it ended in a slightly frustrating manner when his ungainly dismissal triggered a lower-order collapse leading to a loss. The frustration perhaps extended when he addressed the press after the game, and was asked about the finger-spinner vs wrist-spinner debate.

"Like they say, world spins and everything will spin around. It's only matter of time as more often than not Indian cricket is built mostly on perceptions, and I'm sure it will continue," Ashwin replied.

The tongue-in-cheek tone of the response and the sarcasm was evident. For not too long back, he had addressed the same topic in an interview to cricketnext in a much more elaborate manner.

"I think how hard we are on the bowlers in general in white-ball format in comparison to what we should actually be is the problem here," he had said. "What are the industry averages that you measure someone against? What your expectations of the spinners are demands or dictates how you are looking at the role of the spinner. In the current scenario of white-ball cricket, people talk about breaking through in the middle-overs, taking wickets. It's a double-edged sword. One fine day, it might not work. You might finish with 3 for 85. In my opinion, 3 for 85 is not as effective as 1 for 45, because those 40 runs cannot be matched. You should be really pragmatic on the day and assess what your role for the team is. And that's what I did in all the 111 ODIs that I played."

Ashwin is currently not in the white-ball scheme of things and hasn't played in India blues since the tour of West Indies last July, with Yuzvendra Chahal and Kuldeep Yadav being the preferred options. The off-spinner's veiled dig at critics and experts is a hint that it's down to 'perceptions' which he has had to battle for long.

Interestingly, the perceptions were at the opposite end of the spectrum in his early days in international cricket. When Ashwin made his Test debut in 2011, there were certain perceptions that he got the call based on success in the IPL. Ashwin was known for his variations and carrom balls – a bigger mystery than it is now – and doubters wondered if they would work in the longest format.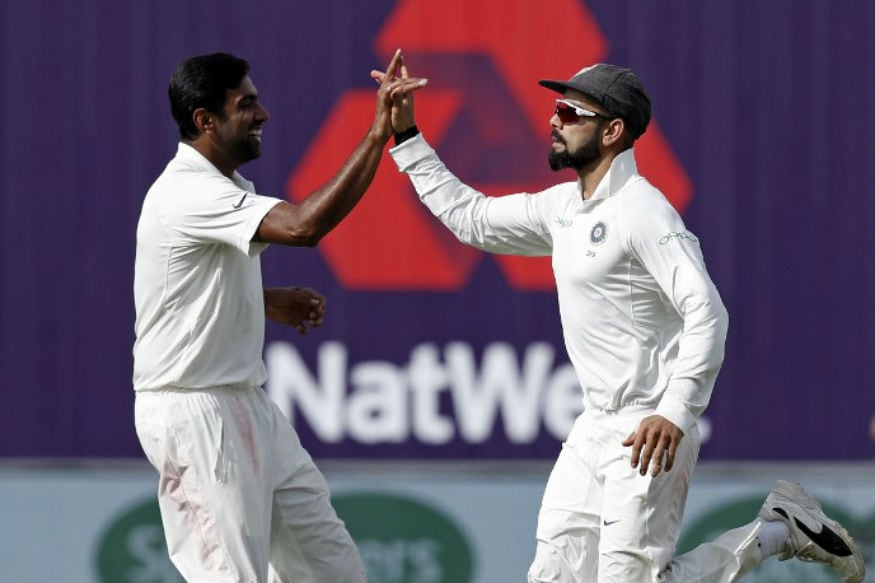 There wasn't much basis to those arguments then, for Ashwin had played first-class cricket for five years before his Test debut.

Ashwin answered those doubts in the best way possible; he became the fastest Indian to get 100 and 200 Test wickets. He is now the fastest ever to get to 300 wickets.

Even through those highs, Ashwin had to face perceptions of a different kind. His tendency to constantly work on his action and develop new variations and skills was criticised. Ashwin should focus on his stock ball, they said.

"If you are successful, people will say it's right. If you are not successful, people will have an opinion," Ashwin explained. "For the better part of my 150 wickets, experts kept on saying that I was trying variations….when I knew I wasn't doing it. These are opinion created by people for which I have to give answer to. I don't have time for that anymore as I want to enjoy my game."

The other criticism of Ashwin, which is intertwined with the previous one, is on his overseas performances. While he kept getting wickets at will in the sub-continent, he had average outings on his first tours of Australia and South Africa. In the overseas cycle from late 2013 to early 2015, Ashwin only got intermittent chances in South Africa, England and Australia.

Since then, Ashwin has taken to county cricket, which has helped him improve his overseas bowling. He did a decent supporting job in South Africa early this year and had a mixed outing in England. Ashwin picked up seven wickets in the first Test, but the form tapered off as the series progressed. The series-deciding Southampton Test in particular was disappointing; Ashwin struggled to pick wickets on a helpful track where his counterpart Moeen Ali ran through India.

"It's for you guys to say as I don't care anymore," retorted Ashwin when asked about his overseas bowling.

"I am always battling benchmarks that I have created for myself. Unfortunately people don't take that into account and I don't expect them to do it. That's never been an Indian way and I am not worried about it.

"During a Test match in Sydney (2014), experts said a spinner should go for wickets and when I went for wickets, they said I should be bowling tight and give break to fast bowlers. Now this is the wall I hit all the time. So the battle is within me as I can't keep looking outside.

"I am still taking 5-6 wickets per Test and way more matured than what I was 25-27 months back."

What also worked against Ashwin through the years is perceptions on his attitude. When he has picked wickets, he is hailed as a 'spin scientist' for his obsession with his craft. When he has not, he has been criticised for over-complicating things. When Kings XI Punjab win, Ashwin's captaincy is smart. When they don't, he's needlessly experimenting. When he picks wickets, Ashwin is eloquent. When he doesn't, Ashwin 'talks too much'.

Some or many of these criticisms might be true. None of that, though, has changed Ashwin's personality. As he admits in the interview, he is still cricket obsessed. He is still trying new deliveries – Ashwin worked on leg-spin over the last year and even used it in the IPL. He also learnt the under-cutter and reverse under-cutter from 17-year-old Mujeeb Ur Rahman in the tournament.

Right now, at 32, Ashwin finds himself a Test bowler fighting for a place in other formats. He has certainly not given it up, and more performances like in the Deodhar Trophy opener will remind selectors that he's still around if needed, and maybe change a few perceptions.

First Published: October 24, 2018, 1:52 PM IST