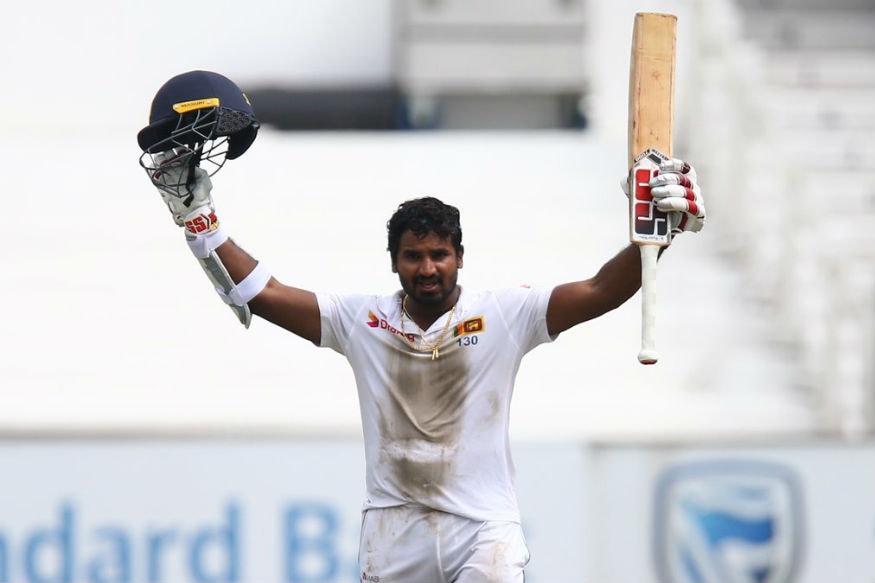 Successful fourth-innings' chases above 300 are rare. There had been just 30 in Test history before Saturday (February 16). Thus, what Sri Lanka pulled off at Durban  – the 31st such chase in Test cricket – was quite extraordinary!
This was made possible by the super-human effort by Kusal Perera, who produced the innings of his lifetime to take Sri Lanka to a thrilling one-wicket victory – only their second in 14 Tests in South Africa.
Perera, till before the start of the Durban Test, had scored 686 runs in 26 innings at an average of 28.58 in his short 14-Test career, which included one hundred and three fifties.
Even though his overall numbers were nothing to write home about, his career strike rate of 71.83 stood out and was a reminder of the talent he possessed as a dangerous lower-order batsman as well as his hitting prowess – evidence of which he has given in international T20 cricket.
Perera had batted in every position from number 1 to 8 with the best record from number 7 from where he had scored 293 runs in 6 Tests at an average of 36.62.
However, he was slotted at number 5 in Durban. He top-scored for Sri Lanka in the first innings, coming out to bat at 53 for 3 and smashing a quickfire 51 off just 63 deliveries – which included 7 fours and a six.
It was his innings which kept Sri Lanka in the match and helped them get close to the South African first innings total of 235.
But this was just the starter.
Sri Lanka were set 304 for victory. Given the fact that they had surpassed 300 in the 4th innings on just 10 occasions previously, this was always going to be a Herculean task.
They had three successful chases above 300 – all three at home – including two against Zimbabwe. Their highest successful chase outside Sri Lanka (220 for 8) came against Pakistan in Rawalpindi in 2000. And the highest outside Asia (144 for 6) against West Indies in Bridgetown in 2018.
Thus the task at hand was not impossible but highly improbable.
Perera again walked in with Sri Lanka in trouble at 52 for 3, under pressure after early wickets had fallen. He was circumspect to begin with and put together a dogged fifty-run stand for the fourth-wicket with Oshada Fernando. Perera contributed 21 off 36 deliveries (including two fours).
But a fiery 38th over (of the innings) from Steyn saw the back of Fernando and Niroshan Dickwella in the space of three deliveries – Sri Lanka were reeling at 110 for 5.
Perera now picked up the ante – he registered three quick boundaries (one off Kagiso Rabada and two off Steyn in the same over). He recorded his second fifty of the match off 75 deliveries.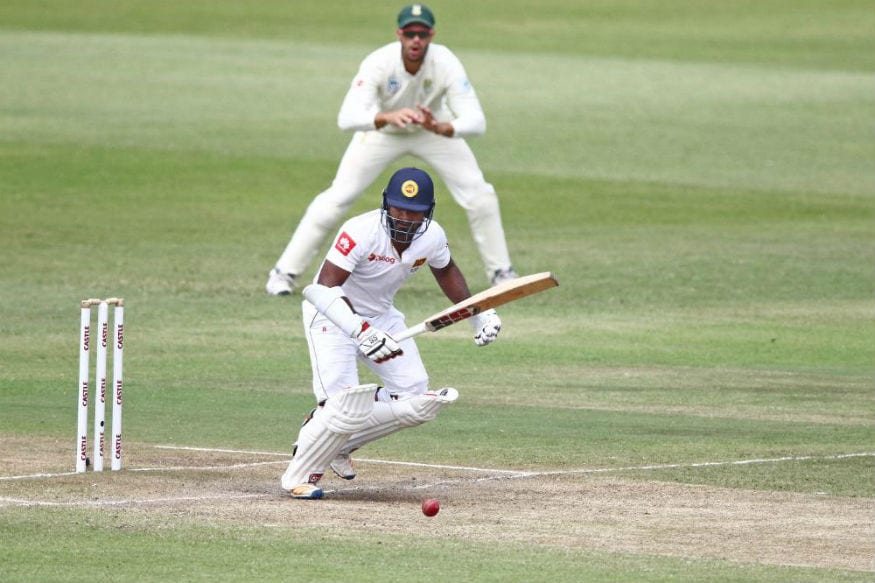 (Image: Twitter/ ICC)
The fifth-wicket partnership between him and Dhananjaya de Silva blossomed and the pair took Sri Lanka to 166 for 5 at lunch, putting together an unbeaten 56-run stand. Sri Lanka still needed 138 with only 5 wickets in hand.
A ferocious cut through gully off Rabada – a strong indicator that Perera and Sri Lanka still meant business – and soon the pair took the visitors past 200.
They had gotten within striking distance of the target now – 100 runs were needed to pull off a miraculous win.
But soon after the 96-run stand was broken as Keshav Maharaj trapped De Silva leg before wicket.
It was now Perera and the tail.
Maharaj got Suranga Lakmal off the very next delivery caught at slip – Sri Lanka were staring down the barrel now at 206 for 7, still needing another 98 for victory.
A short-pitched delivery from Rabada hit Perera in the index finger. He went down in pain but rose again as there was still an outside chance for a win. And he was Sri Lanka's only hope.
Perera started farming more of the strike now as he realized he was running out of partners. But that was not going to be enough as Sri Lanka lost their number 9 and 10 in quick succession – at 226 for 9, the writing was on the wall for them.
But Perera hadn't given up yet and in Vishwa Fernando, he found a partner he could trust.
Perera now had to not only farm most of the strike but also take calculated risks to reach closer to the target. And he did exactly that.
He clubbed Maharaj over long-on for a six off the first delivery of the 72nd over before revere-sweeping him for a boundary in his next to reach 99. He then registered his second Test hundred on the next ball, taking 146 deliveries to reach the milestone.
Although he was taking most of the strike, he showed trust in Fernando's defensive capabilities.
But the formula was simple – to go after the South African bowlers in the first half of the over and then take a single to keep the strike. He trusted Fernando to play out one or two deliveries every over.
He pulled Duanne Olivier off the second delivery off the 77th over for a six as Sri Lanka reached 250. Perera was unbeaten on 112 off 157 deliveries. Fernando had faced 15 deliveries and was yet to open his account.
South Africa threw everything at Perera. They took the new ball in the 81st over. But the Sri Lankan southpaw was determined to create history. He resisted everything and was up to the challenge.
He pulled Rabada for a boundary before smashing Steyn over deep-square for a six.
Sri Lanka now needed less than 25.
Perera was unstoppable at that point. A top-edge pull off Rabada went over fine-leg for a six before Steyn was again deposited over deep square-leg for a maximum – Perera's fifth six of the innings. He dug out a Steyn-yorker off the last ball of the 85th and managed to take a single to keep strike.
Sri Lanka, at 298 for 9, were now one hit away from victory.
Perera picked up two leg-byes off Rabada. Only 4 were needed now. He steered a short of length delivery outside off past wide first slip to the third-man boundary.
Sri Lanka had pulled off one of the greatest victories in Test cricket history.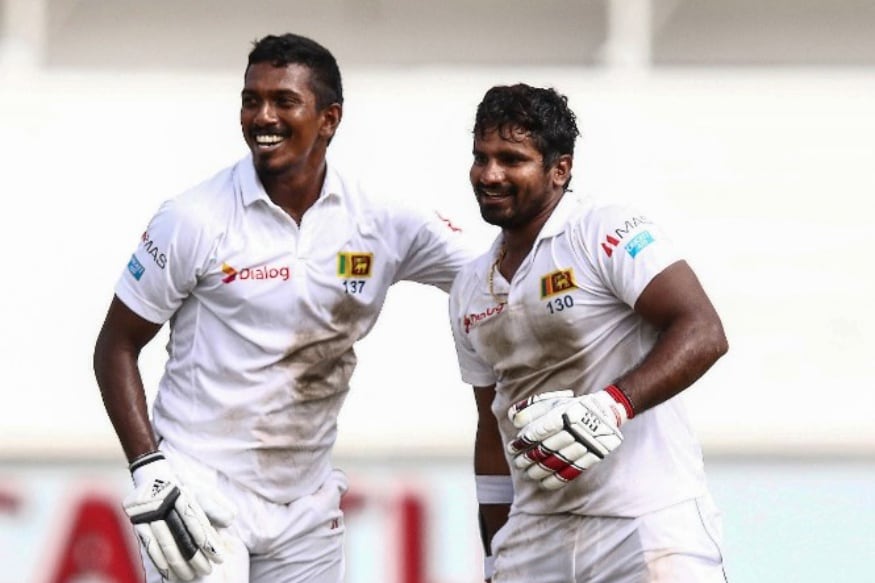 (Image: AFP)
Perera remained unbeaten on 153 off just 200 deliveries, including 5 sixes and 12 fours – his high strike rate of 76.50 again being a notice-able feature of the innings.
He had scored more than 50% of the runs in the chase.
Perera had spent 309 minutes at the crease, all under pressure, even as wickets tumbled around him but kept his nerve and played a master-class to take Sri Lanka to arguably their greatest win in Test cricket.
Fernando had played his part too. He remained unbeaten on 6 but more crucially played out 27 deliveries and 73 minutes.
The pair had put together a record-breaking unbeaten 78-run stand for the final wicket – the highest ever for the tenth-wicket in a successful chase.
Perera had scored 67 runs in 68 balls at a strike rate of 98.52 in the partnership. Fernando contributed 6 off 27 deliveries. This showed how brilliantly Perera had mastered this partnership attacking the bowlers off the first three deliveries of the over and taking a single in the second half – a plan he executed to perfection.
Just to illustrate this point - he took the strike and faced the first half of the over only taking a single in the second-half in 10 of the first 11 full overs of the partnership.
He hit a boundary or a six off the first four deliveries of an over – on 7 occasions – in the partnership.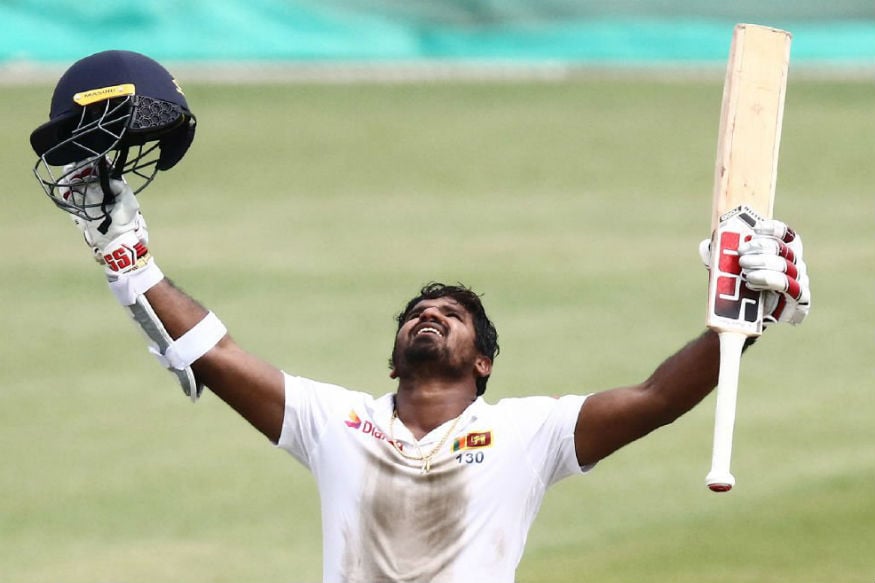 (Image: Twitter/ ICC)
It was an extremely phenomenal display of batsmanship – understanding the situation, formulating a plan and then executing it with precision.
It was Sri Lanka's fourth-highest chase in Test cricket. Perera had registered the highest score by a Sri Lankan in a victorious chase.
And an all-time Test classic.