December 12, 1971. Garry Sobers, captain of the World XI, marked his guard and looked back to have a cursory glance at the slip cordon – and did a double take. The entire lot was standing about the length of a pitch away from him.
"What are you guys doing here?" asked the great man.
"You'll find out," quipped Rod Marsh.
At the top of the mark stood Dennis Lillee, then a promising fast bowler in the making. Over the years Lillee would evolve into Western Australia's favourite son, but this was his defining moment.
The third ball came off the surface at a pace faster than anything Sobers had seen – and Sobers had seen as much fast bowling as anyone else. It brushed a glove and landed into the gauntlets of Marsh with a resounding thud.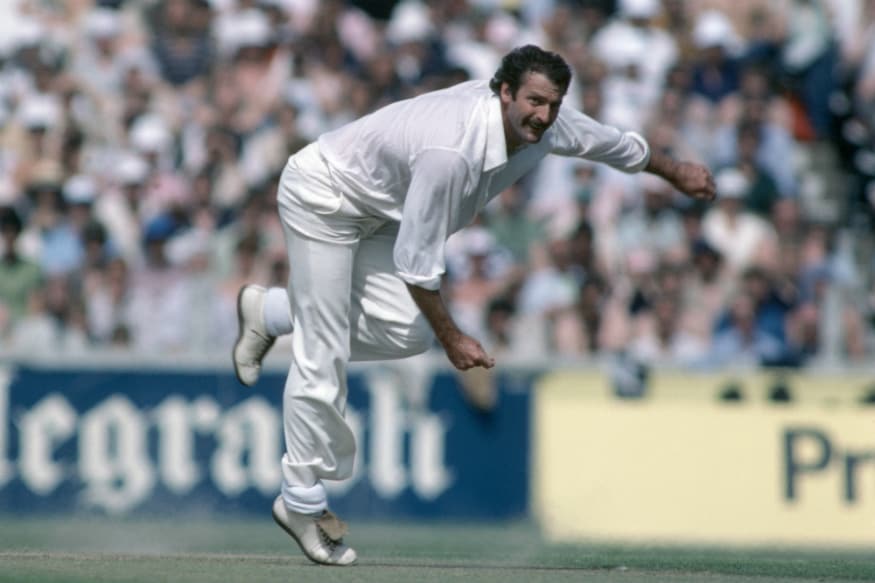 Lillee had taken two wickets in his first two overs on the morning of that unofficial "Test" before feeling weak. It was probably a viral infection.
But captain Ian Chappell insisted on one more over. And Lillee bowled – and bowled unchanged for the rest of the innings. He finished with 7.3-1-29-8. The World XI, bowled out for 59, were asked to bat again. By lunch they lost Farokh Engineer. It was the second time Lillee got him in a session.
No other spell, not even Curtly Ambrose's 7/1, has been as typical of the WACA. No cricketer has been as synonymous to the ground either.
Later that decade, Lillee caused much commotion at Perth by carrying his ComBat – made of aluminium – to the crease during a Test match against England. It had to be taken away. This was the same Test where the scorers – almost certainly with glee – noted the entry "Lillee caught Willey bowled Dilley".
Trivia: Almost three years later they tried to sell the rejected aluminium bats to the Western Australian Department of Mental Health as soup-stirrers. That obviously failed.
Never anything like the WACA
One look at the map of Australia will tell you why Perth used to be the docking point for touring teams before air travel became common. Teams from England, South Africa, and the Indian subcontinent typically halted here. They played tour games at the WACA before continuing eastwards by rail or sea. Some touring sides played again, en route home.
Her geographical location kept Perth (and Western Australia) away from Australian cricket at the highest level. WA did not play Sheffield Shield till 1947-48 (they won immediately), while their home ground never hosted a Test till the 1970s. But once that happened, things changed significantly.
The pitch at the WACA is so hard that fast bowlers had to aim for the toes to keep the ball off batsmen's throats. They used to be at it all day, at times with some assistance from the Fremantle Doctor but often without.
The bounce used to be steep, very steep in those days. It was easy to get carried away. Seasoned fast bowlers had to advise their protégés to bowl to a length and let the pitch do the rest.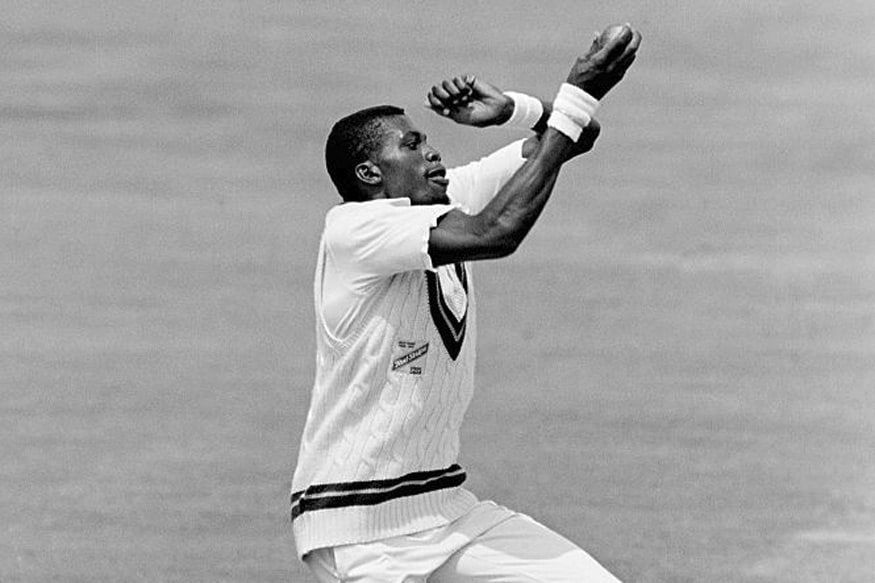 Curtly Ambrose. (Getty Images)
How dangerous have fast bowlers been at the WACA of yore? Some numbers will not be out of place here. West Indies won their first five Tests here. Australia finally beat them in the 21st century, that too only after Courtney Walsh had to toil without a partner in the twilight of his career. Similarly, South Africa have drew their first Test here and won the other three.
Against all other countries, Australia have won 23 and lost 3 here. Of course, it is unlikely that any of these defeats hurt anyone more than David Lloyd when he was hit on the box by Jeff Thomson during the 1974-75 series. The inadequate piece of plastic was split open, resulting in memories far from happy.
Some of the most iconic spells at the WACA have come from West Indian fast bowlers. Ambrose's 7/1 burst of 1993-94 is part of cricket's folklore; Ian Bishop wrecked Australia in the second innings of the same Test with 6/40. Yet another outrageous display came in 1984-85: coming on first-change after Malcolm Marshall and Joel Garner, Michael Holding took 6/21 as Australia were shot out for 76.
With so much bounce, the hardest hitters have also thrived here, especially the outstanding players off the back-foot. While still on the West Indians, their two fastest overseas hundreds have both come here.
West Indies lost 1-5 in 1974-75, their only victory coming at Perth. Roy Fredericks took on Lillee and Thomson to slam a 71-ball hundred. He finished with 169 off 145, and West Indies won by an innings. Surprisingly, Chris Gayle's 72-ball 102 in 2008-09, where he took one ball fewer than Fredericks to reach the landmark, is not remembered with as much fondness.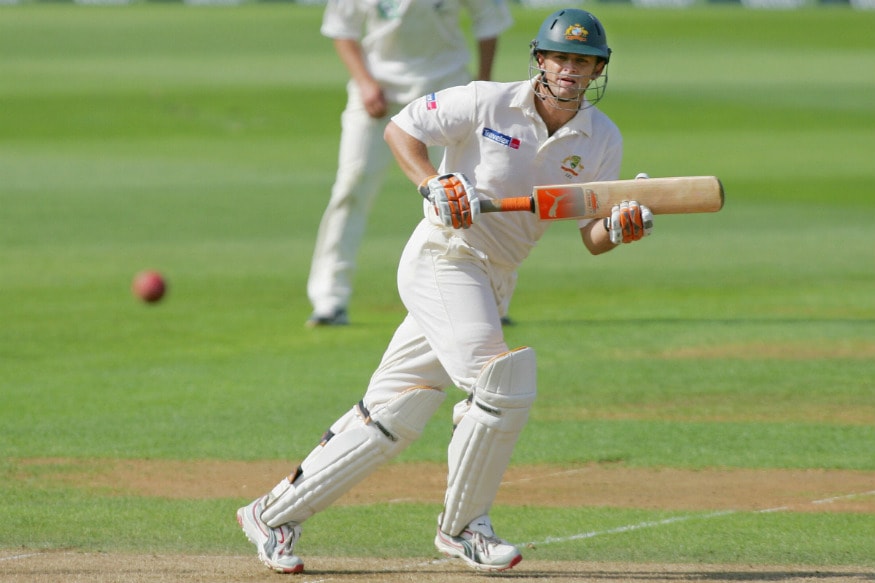 (Image credits: AFP)
In fact, despite its brief history, WACA has witnessed four of the nine fastest Test hundreds. Apart from the two West Indians, Adam Gilchrist blazed away to a 57-ball hundred in the 2006-07 Ashes, while David Warner reached there in 69 balls against India in 2011-12.
And while still on quick scoring, it was here that George Bailey hit James Anderson for 4, 6, 2, 4, 6, 6 in an over in 2013-14, equalling Brian Lara's world record of 28 runs in an over in Test cricket.
There is little you can do against such carnage, though Shahid Afridi used his teeth to great effect here in an ODI.
Mann's inhumanity - 1977-78
Indian spectators welcome Perth Tests due to the favourable starting time, about two hours later than the Tests in Eastern Australia. Their team has lost thrice here and won once.
Australia fielded a third-string side (and that is being polite) after Kerry Packer whisked the cream of the country away. Even then, India were jolted by Thomson, the only star on the hosts' side. India should still have won after Mohinder Amarnath got 90 and 100 while Sunil Gavaskar a second-innings 127 and Australia had to chase 339.
But they had surprisingly left out Karsan Ghavri and went in with a solitary seamer, Madan Lal. Captain Bishan Singh Bedi took 5/105 (after 5/89 in the first innings), but neither Bhagwat Chandrasekhar nor Srinivas Venkataraghavan got a wicket.
The Indians "suffered from their chronic weakness of being unable to bowl steadily to a left-hander," reported Wisden. That allowed Tony Mann to become the second night-watchman to score a Test hundred.
Ironically, with 44 left, Madan Lal ran out Bobby Simpson and got Kim Hughes (he had earlier removed John Dyson). When Bedi took out Peter Toohey and Steve Rixon Australia still needed nine, but India could not get the last two wickets.
The "little pr**k" arrives - 1991-92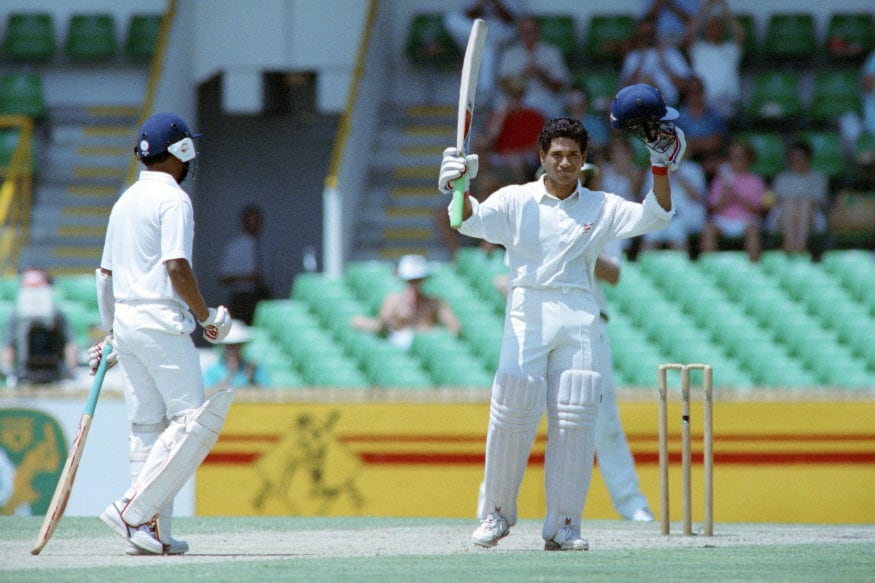 (Image credits: AFP)
Mike Whitney took 7/27 as India were bowled out for 141 in the fourth innings after the openers put up 72. They lost by 300 runs and conceded the series 0-4. There was, however, something to rejoice.
The cricket fraternity had been aware of Sachin Tendulkar's immense talent, but even the match-saving unbeaten 119 at Old Trafford could not repel the sceptics for good. His unbeaten 148 at Sydney earlier that series had been overshadowed by Ravi Shastri's 206.
India were 69/2 in the first innings here when he arrived. On a fast wicket where no other top-order Indian batsman reached 35, Tendulkar tore into a very strong bowling attack. Craig McDermott and Merv Hughes were dominated; every single overpitched ball was driven back; and anything short was cut or pulled brutally.
He kept losing his seniors at the other end but none of that mattered. Some support came from Kiran More, who helped him add 81 for the ninth wicket. His 114 took only 161 balls as only 57 came at the other end during his stay at the crease.
"It's the sort of innings that deserves a crowd of a hundred thousand", said Richie Benaud on air, expressing disappointment at the empty galleries.
And Hughes, big, tough, burly, mean Hughes, told his captain, then the second-highest run-scorer in Test cricket: "AB, this little pr**k's going to get more runs than you."
It turned out to be prophetic.
Of Ishant and other spells, 2007-08
The Sydney Test was marred by allegations of racism against Harbhajan Singh. Such was the intensity of the chain of events that the incompetence of the two umpires, Steve Bucknor and Mark Benson, got buried.
The Indians set out to prove a point in the next Test, at Perth. Rahul Dravid made a scratchy 93 and Sachin Tendulkar a risky 71 to take India to 330. RP Singh (4/68) then helped India secure a 118-run lead.
India stuttered to 160/6, but not for the first time did VVS Laxman rise to the challenge on Australian soil. He was last out for a calm 79. With some support from MS Dhoni and RP Singh, Laxman helped push the target to 413.
Then Ishant Sharma produced that spell, the one that still makes Indians wonder why he has not provided an encore. Ricky Ponting would perhaps have felt more relieved had he got out early. As things panned out, Ishant beat him outside off on innumerable occasions before ending his agony by getting him to edge.
Australia did not give up hope even at 253/8 as wickets tumbled. Mitchell Johnson went after everything during his unbeaten 50, but in the end India prevailed by 72 runs.
Blown away by Warner, 2011-12
David Warner. (Getty Images)
Australia, armed with four fast bowlers, blew India away for 161 and 171. Sandwiched between these two collapses was Warner's 159-ball 180 (mentioned above) an indication of the one-sidedness of the contest. Warner was particularly severe on Vinay Kumar, a surprising pick on a true pitch that offered little lateral movement.
The Indians could have sought some solace from the fact that they managed to bowl out Australia for 369 after their openers added 214. But this was a tour where India could have come back in every Test by seizing crucial moments and failed every time.
Of course, it is going to be a new ground this time, but as Tim Paine has promised, there will be bounce. A glimpse of the old WACA isn't perhaps too far-fetched.
(Abhishek Mukherjee is a cricket historian and statistician. He can be followed on Twitter @ovshake42.)