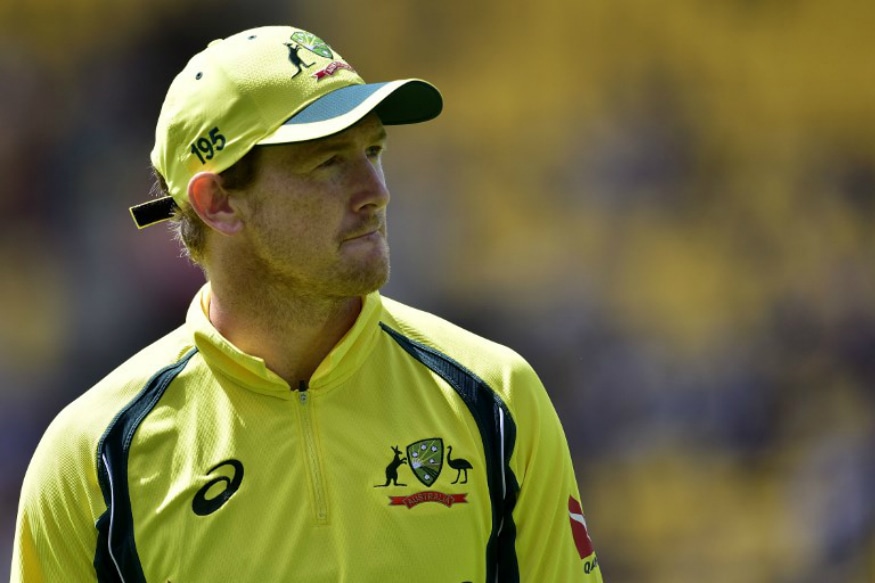 Former Australian batsman George Bailey feels selectors won't really put too much weightage on the performances against Pakistan in the UAE when they meet to pick the side for the upcoming home Test series against India. Australia put up a great fight in the first Test against Pakistan before surrendering their weapons in the second match to suffer a 0-1 defeat in the two-match series.
"Personally, I wouldn't read too much into the UAE tour," Bailey told Grandstand radio when asked to predict Australia's batting line-up against India.
"It's a really challenging place to play and the conditions will be so different here. I would imagine if there were seven or eight bats the Australian selectors thought were their best for the UAE, I can't imagine they change too much for an Australia series."
Usman Khawaja stood head and shoulders above the rest, scoring 229 runs in three innings at 76.33. Apart from him, debutant Aaron Finch was the only other Australian batsman to end the series with an average of over 40. While Travis Head, Marnus Labuschagne and skipper Tim Paine looked good in patches, Shaun and Mitchell Marsh combined for mere 44 runs in eight innings.
The four-match Test series against India will get underway from December 6 and Bailey wants selectors to keep a close eye on the players who are and will be doing well in the ongoing Sheffield Shield - Australia's domestic first-class cricket competition.
"No doubt scoring runs in any game is great because it shows you can do it, but I think selectors would be putting that together with past form in red-ball cricket, particularly if you're trying to pick a team for that first Test," he said.
"Given the collapses and batting trouble that team has had, you would think scores in first-class cricket would be the best currency."
India have a great chance of creating history this time around considering Australia will be without their banned trio of Steve Smith, David Warner and Cameron Bancroft. If that wasn't enough, there are also question marks surrounding the fitness of Khawaja, who suffered a knee injury in the UAE.
Bailey said this is the best time for all the prospects to shine in the domestic circuit."There will be opportunities and the easiest thing for batters and bowlers is to be in form at the right time," he said. "There is a good lead in before that first Test, so it's up to the players (to be performing)."