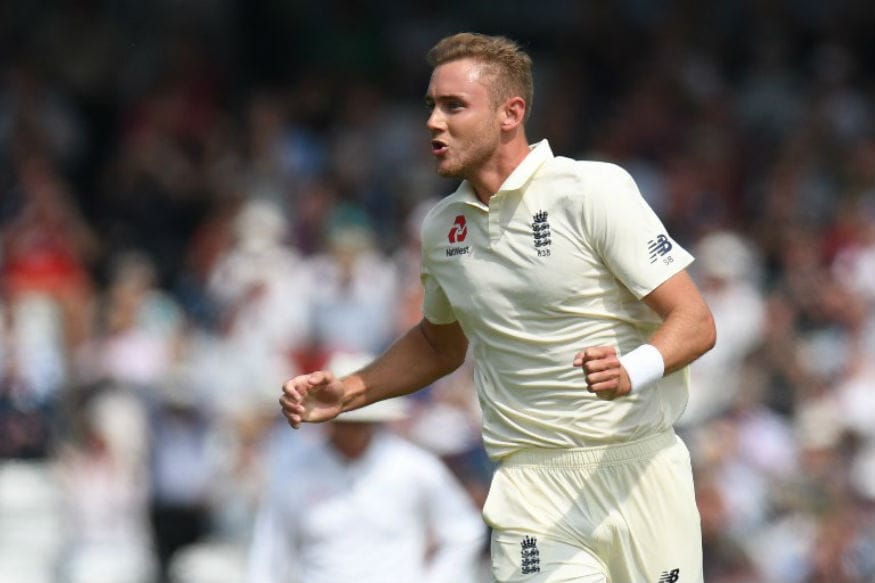 After enjoying a stellar Ashes series which saw him finish as England's highest wicket-taker with 23 wickets at an average of 26.65, Stuart Broad is reflecting upon the last twelve months with a great deal of satisfaction.
After not being picked for England's Test tour of the Caribbean, Broad went back to the drawing board and came back with even more gusto and determination to perform the way he did in the Ashes.
"I've been very pleased with how it has gone this summer. I've gone from being talked about as a diminishing cricketer being eased out to a reinvented cricketer with more to offer," Broad said. "At 33 years old that is a good place to be. All the hard work has been worth it. Fate allowed me to have the time during the winter to work on things.
"In Sri Lanka I didn't play too much and I was able to work on a new run up and stuff like my attacking intent which has paid dividends. I've not been as attacking in my areas, and making batsmen play as much as I have for many years."
Broad also got increased game time due to the absence of James Anderson in the Ashes, who bowled all of four overs before his calf injury flared up once again. He dismissed David Warner a total of seven times in the series, extending total domination over the southpaw. And with Test tours of New Zealand and South Africa to look forward to, 33-year-old Broad would want to continue with the same kind of form he has been showing.
"I had an added responsibility to try and get their big players out and that's why I did a lot of planning on David Warner and how I might get him out before the series started. I had to go fuller at him, I had to try and hit his stumps and I had to try and forget about his outside edge," he added.
"I never dreamt that I would have the success against him that I've had. He has outdone me in many a series, but this time it went my way and I think it perhaps shows that sometimes planning does work."
With Anderson on 575 Test wickets facing a fight to prove himself fully fit before he can come back into consideration for England again, Broad would back himself to get as close as he can to that figure over the next few months. He has 467 wickets to his name, and with the kind of form he has been showing, there is no doubt he could give Anderson's numbers a real go.