Woorkeri Raman has assumed charge as coach of the Indian women's team at a delicate time. His appointment a fortnight back came on the heels of the acrimony following the omission of Mithali Raj from the semifinal of the World T20 against England in the Caribbean in last November.
With Raj contentiously left out, India lost by eight wickets, the subsequent fallout resulting in the search for a new coach to replace Ramesh Powar, whose contract had run out at the end of the 20-over extravaganza.
The 53-year-old Raman has had a storied career in coaching that extends to a dozen years following his retirement from first-class cricket in 1999 after playing for 16 years. He has been the coach of his home state Tamil Nadu and Bengal's senior sides twice each, apart from being involved with IPL franchises Kolkata Knight Riders and Kings XI Punjab as the batting coach. Until his elevation to the India Women coach, he had been the batting coach at the National Cricket Academy in Bangalore for three years, playing an influential role in altering the profile of the NCA that had gradually come to resemble a rehab unit.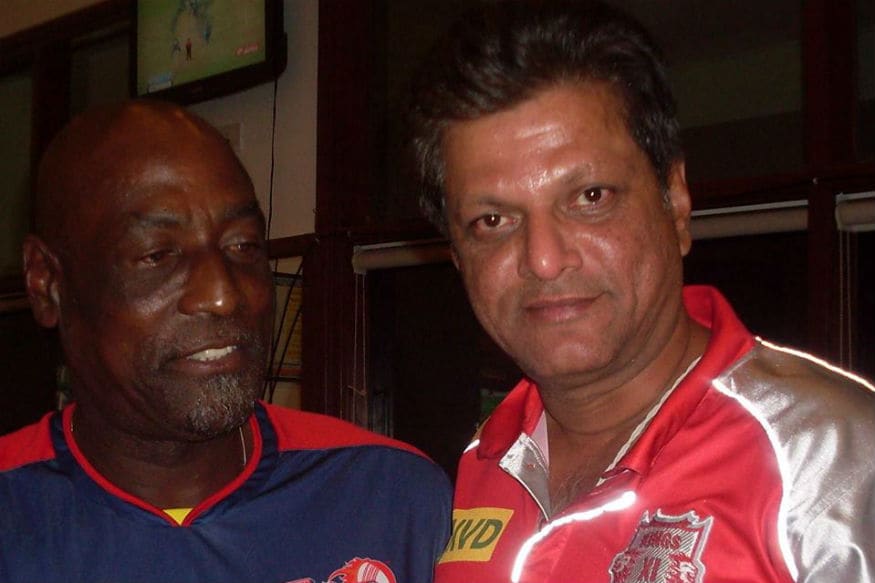 WV Raman with Sir Viv Richards (Image: Facebook)
Raman's first assignment in his new capacity will be in New Zealand later this month, when India Women travel there for three One-Day Internationals as part of the ICC Women's Championship, followed by three Twenty20 Internationals that will serve as very early preparation for the next Women's T20 World Cup, in Australia from February 21 to March 8, 2020.
It will be quite a challenge, and not only because New Zealand are second on the Women's Championship table with 12 points from nine matches and India are placed fifth with eight points, also from nine matches. India haven't played in New Zealand since March 2006, and only two members of the ODI and T20I squads put together – Raj and Jhulan Goswami – have previously toured New Zealand.
As such, the squad is travelling to New Zealand 10 days prior to the first ODI, at McLean Park in Napier on January 24, to get used to the conditions before getting down to battle. While the other two ODIs will be played in Mount Maunganui (January 29) and Hamilton (February 1), the three T20Is will be the opening acts of double-headers with the men's teams to follow suit later on, in Wellington (February 6), Auckland (February 8) and Hamilton (February 10).
"What we are looking from the tour is to do as well as we can and play with the same kind of ability that we have been showing, because our team has stood out in terms of ability in comparison to other teams," Raman told CricketNext from Vijayawada, where he is keeping a close eye on the Senior Women's Challenger Trophy currently underway. "They need to back themselves on their ability and get on with it. Not worry too much about what has happened before or what is likely to happen later. It's all a question of taking it one thing at a time."
For Raman, who has exclusively been involved with men's cricket for nearly four decades, it will be a paradigm shift as he moves to the women's game.
"It will be different for the simple reason that you have grown up in one particular segment of the game, so this is a shift," he agreed. "Basically, I need to understand how the players approach their game and where is it that they are now, and see what needs to be done to try and raise the levels.
"Basically, it is a critical time for the women's game, and it will be a challenging assignment as well for me personally. When I say critical stage, it is in the sense that they have been doing well in the last 18 months or so. Now is the time that they really go up, I thought it would be a challenging assignment for me to take up."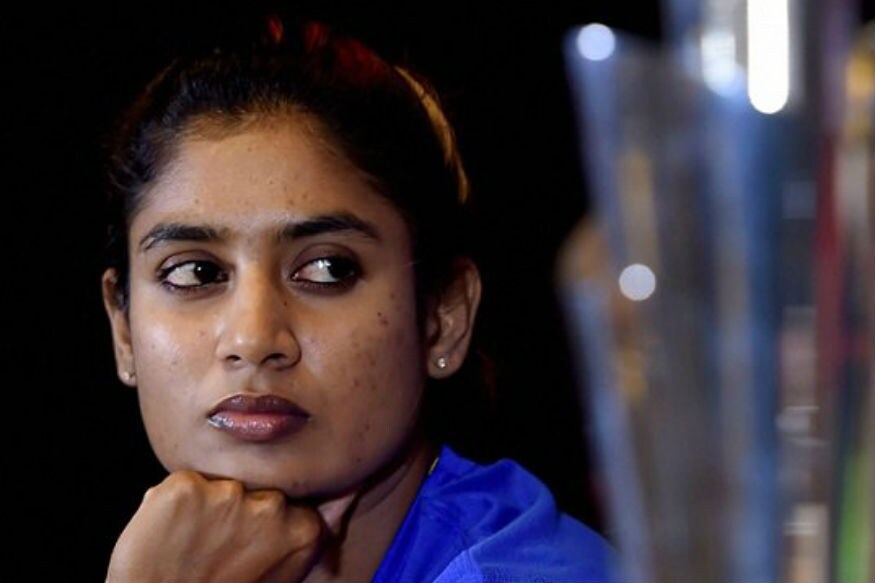 Mithali Raj (Twitter)
Raman, obviously, isn't unaware of the recent turmoil in women's cricket, but he is determined to not draw any conclusions.
"I would not even think about it because I don't believe in going back to the past and getting distracted based on what happened some time ago," he stressed. "I'd like to start afresh and I'd like to see it with a different perspective altogether. What has happened has happened, there is no point in dwelling on it.
"Communication and player-management will be very important, but the fact is that everything hinges on you establishing a certain sort of relationship, striking the right wavelength, also gaining the trust of the player. That's when you can try and make a difference. Until such time, there is no point in assuming that something that has happened some time ago is going to continue. These kinds of things happen once in a while, so there is no point dwelling on it. I will take it afresh; I'd rather tend to believe that I am starting afresh, nothing of this sort has happened. I think that is a logical and sensible way to start."
Having hitherto watched the women's game purely from a spectator's point of view, Raman is now the national coach beyond just nomenclature.
"I have watched them play, obviously, in all the ICC events and in other matches that have been televised," he said. "But at that time, I would have watched them as a spectator, not as a coach. Now, it is at a stage where I am seeing these games with a different pair of lens.
"From what it was to where they are now, the team has really gone places. They have improved by leaps and bounds. You can see that they have the talent, they also have the commitment and dedication. It's just that perhaps they need to work a little bit on their fitness, try and get a little bit more agile to match up to international standards."
Raman has met some of the players previously at the NCA, but is confident that neither they nor he has to do work specifically towards building a relationship.
"That's where sport is a fantastic thing, it will take care of all that," he insisted. "You don't really need to make a deliberate attempt at breaking the ice. Sport is something that throws a lot of people together and they get on with it straight away. That's the beauty of any sport, especially a team sport like cricket.
"My role is just providing the guidance that somebody like me who has been around for a long time and who has handled teams at various levels can bring. And try and get better individually and also as a team per se. Individual development will always lead to the team getting better and better, so that is a key element here."
Despite having been in the job for a little over five days, Raman already has plans in place, especially towards ensuring greater depth and a bigger pool of players, but he is reluctant to discuss them before taking it with the appropriate authorities.
"Along those lines, I can't comment as of now," he said. "I do have certain plans that I need to discuss with the right people. Before I do that, I'd rather get to know a little bit more about what is there and what is not there and what needs to be done. I will probably be a lot better informed once we are through with this tour of New Zealand because we are playing the two formats back-to-back. By then, I should have a more than reasonable idea after which I will discuss this with the officials to see what needs to be done."
Harmanpreet Kaur, the T20I skipper, and Smriti Mandhana have both played in the ongoing edition of the Women's Big Bash League and Raman said they would have plenty to contribute from this and previous experiences to their colleagues.
"What it would have done is make them understand what it really takes to be belonging to the cream of international cricket, of matching up to the high standards they have set for themselves. They would have picked up a lot of things. I am sure they will pass it on to the younger players in the set-up who have not had the same experience. It is all about the experienced cricketers themselves learning every day and passing on the knowledge and huge experience they have gained over a period of time to the others in the squad.
"Everybody in the squad can be a leader, it's not necessary that only one should be a leader," he added, drawing on the philosophy that has been the bedrock of his coaching career – empowering players and getting them to embrace responsibility. "Obviously, you will have one nominated captain in a side but otherwise, each one of them can go on to become a leader, and try and inculcate in themselves those qualities that are required in a leader. It's all a question of how they look at things, the attitude they have and the approach that they are going to take from here on."
The next T20 World Cup is some 13 months away, and that's something that excites Raman.
"There is definitely quite a bit of time between now and then, which means there is enough time to plan and work towards getting prepared for that," he noted. "Without wanting to be specific, you first allocate a period of time where they enhance their skills. And then gradually you try and set benchmarks for improvement in their fitness. That way, you start hitting the straps with about three months to go for the tournament.
"When I say that, what I mean is that that's when you need to really focus on the World Cup. Prior to that, there is a lot of work to be done in terms of them getting better at their skills, also in the way they read match situations, the way they handle things. That will obviously come as they play more and more between now and then."