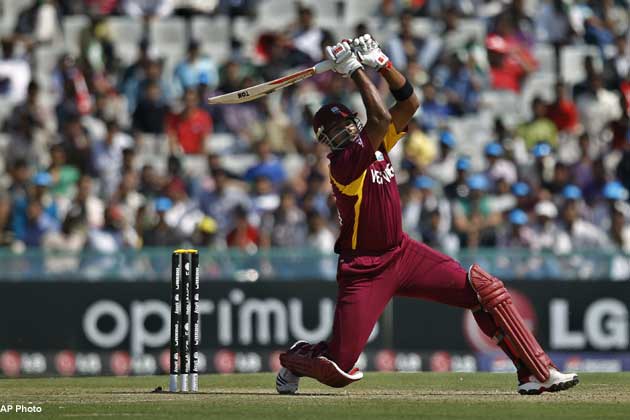 Antigua: A much sought-after player in the IPL but a mediocre performer for the West Indies, hard-hitting all-rounder Kieron Pollard says he is keen to set the record straight and make it big with his national team.
"I am very, very, very, very hungry to make it big as a West Indian cricketer. I am passionate about it. But I can tell you it is not for want of effort," Pollard said.
Pollard has 726 runs from 40 matches at 20.16 average in one-dayers which has led West Indian great Michael Holding to state that he is not yet fit to be an international cricketer.
"People can have their own opinion and express it. It's like if I feel saying something I would do so. They are entitled to do so. I can only try my best," retorted Pollard.
Pollard has not quite clicked in the ongoing one-day series against India. In the second one-dayer, he played wildly to get out off his third ball with West Indies poised for a big total.
"To you people outside it might have appeared as it was wild. But those deliveries were in my arc and demanded I play a shot," he explained.
"When you get out it looks silly. What I was trying to do was to push the score to 270-odd from the remaining overs," Pollard asserted.
"On hindsight, yes, I could have taken my time to settle down. I could have taken couple of overs to settle down. But it was powerplay and I wanted to push the scoring."
Pollard has a lot of experience of Indian players due to IPL and said he was trying to pass on the best of knowledge he could inside his own dressing room.
"You try telling about these Dwayne Bravo did likewise in the Twenty20 game," he said.
Despite West Indies' poor show so far, Pollard has seen encouraging signs in how West Indian batters have begun to handle spin bowling.
"The signs of improvement were there in the second one-day international. Amit Mishra took only one wicket in his first eight overs. But he is a good bowler and you need to watch out for him," he said.