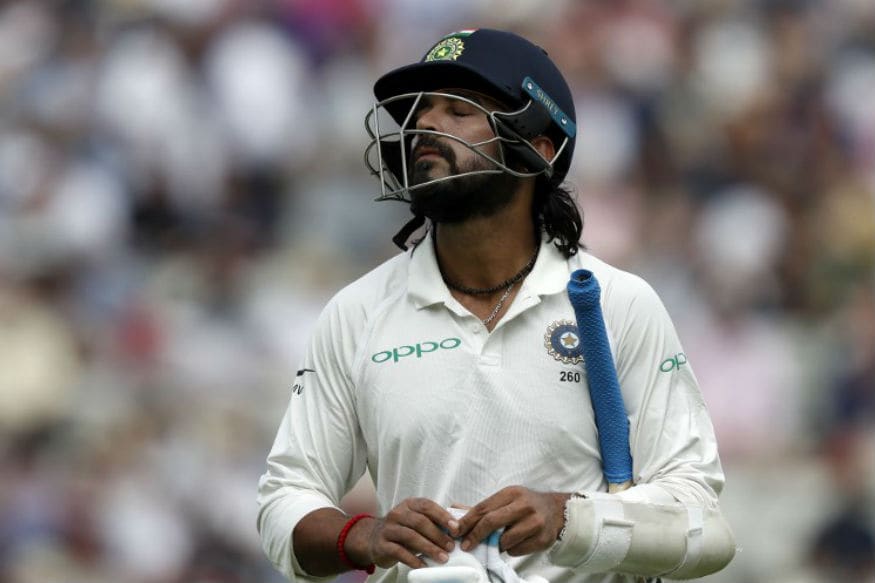 Former Australian captain Ricky Ponting expects Murali Vijay to make way for Prithvi Shaw in the third Test against Australia in Melbourne.
Shaw was forced to miss the first two Tests due to an ankle ligament injury he sustained while fielding in the tour game. Vijay, who was dropped mid-way in England, got a chance in the XI but has managed only scores of 11, 18 and 0 in three innings so far.
Vijay's partner KL Rahul hasn't been in form either, with scores of 2, 44 and 2. The former Australian captain felt it was Vijay who would be replaced by 18-year-old Shaw.
"I think it's got to be Murali Vijay who goes," Ponting told cricket.com.au. "It was probably a bit of a bat-off coming into the series between those two.
"I saw him (Shaw) out in the outfield today hitting a few balls, starting to look like he's getting around a bit better and with 10 days to go before the next Test you'd think he'll come back in. So I think it's got to be Vijay that goes out."
Ponting, who coached Shaw at Delhi Daredevils (now Delhi Capitals) in IPL 2018, empathised with Vijay and Rahul, saying conditions haven't been easy for opening batsmen. It made Marcus Harris and Aaron Finch's 112-run opening stand earn big praise from the former captain.
"He's (Vijay) a classy looking player and to be honest, it's actually been quite hard for the openers in both Adelaide and Perth — difficult places to start," he said.
"Adelaide did something with the new ball in both innings. Obviously here, for any opening batsman going out against the new ball it was going to be hard work, which is why you have to give more praise and credit to what Harris and Finch were able to do yesterday afternoon.
"We saw him get out twice in Adelaide to very similar shots; two balls from Starc that just pushed across, didn't swing back in and he nicked both of those and he got the other one today that comes back through the gate. Give credit to Starc for the way he's bowled to him, but I think Prithvi Shaw comes straight back in."
Shaw, who resumed jogging during the first Test last week, has begun taking throw-downs. The third Test begins on December 26, giving him plenty of time to recover full fitness.