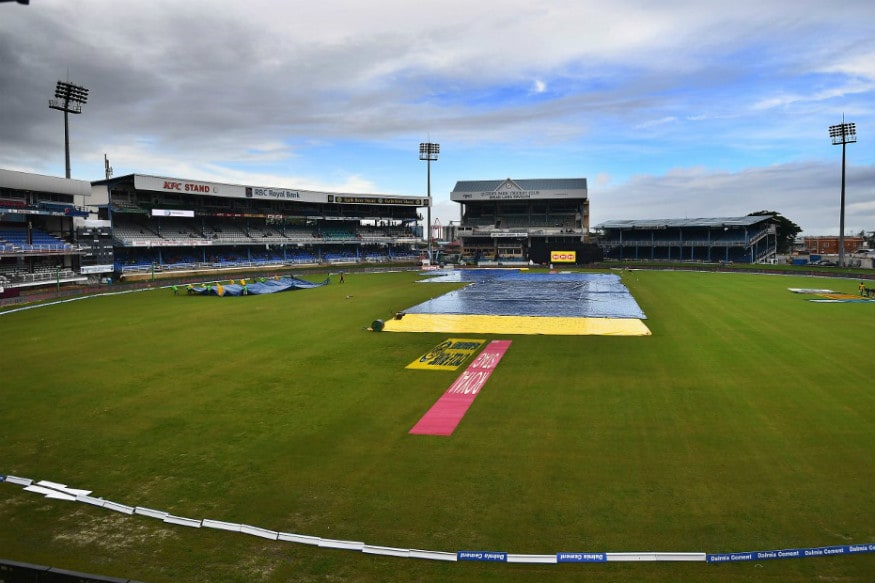 The Queen's Park Oval at Port of Spain in Trinidad and Tobago has a capacity of approximately 25000 and has hosted 67 ODIs – the maximum by any West Indian ground. 62 of these have yielded a result and there have been 5 no-results (one has been abandoned).
The first ever ODI at the venue was played between hosts West Indies and India on the 9th of March, 1983.
West Indies has won 27 and lost 23 of the 50 result-matches they have played at the Queen's Park Oval.
The team winning the toss has won 34 matches while the team losing the loss has won 28.
Batting second is a slight advantage at the venue with the team fielding first having won 33 of the 62 matches.
India's 413 for 5 against Bermuda in the 2007 World Cup is the highest score at the Queen's Park Oval and the highest score for India at an away venue.
The 202 run stand for the second-wicket between Ganguly and Sehwag in this match is the highest partnership at the ground.
There have been 7 other 300-plus scores at Port of Spain – only two before the new millennium.
Canada was bowled out for 75 in a tri-series encounter against Zimbabwe in 2006 – the lowest team total at the venue.
Brian Lara's unbeaten 146 off 134 deliveries against New Zealand in 1996 is the highest individual score at Port of Spain.
Lara also has the maximum aggregate runs at the venue – he has scored 1276 runs in just 29 innings at an average of 55.47 and strike rate of 79.15, including 2 hundreds and 8 fifties.
Haynes has the highest average (min. 300 runs) at the venue – he has scored 828 runs in 18 innings at an average of 63.69 including 2 hundreds and 6 fifties at Port of Spain.
Kumar Sangakkara has the highest aggregate for a non West Indian at Trinidad – 359 runs in 8 innings at 51.28. He is followed by Virat Kohli – 337 runs in 7 innings at 56.16.
Vivian Richards' 39-ball 82 against England in 1986 is the highest strike rate (210.25) innings (min. score 50) at Trinidad.
Curtly Ambrose is the highest wicket-taker at Trinidad with 24 wickets in 21 innings.
Mervyn Dillon has picked 15 wickets in 7 innings at just 16.6 apiece at a strike rate of 22.3 with one five-wicket and four-wicket haul each at Port of Spain.
The best bowling figures at the Queen's Park Oval are credited to Scott Styris of New Zealand - 6-25 in 7 overs against the West Indies in 2002.
Interestingly, it is Bhuvneshwar Kumar who is the highest non West Indian wicket-taker in Trinidad with 11 wickets in 4 innings at an average of 6.36 and economy of 2.59!