That last ball was a pretty good microcosm of everything that has been going wrong for India in their T20 series against England. With three to win, stranded at the non-striker's end was Mithali Raj, batting on 30* off 32 balls. The symbolism was unmistakable; one batter on song, but needing her teammates to win games for India. Smriti Mandhana has been spewing runs from her bat in India's seven consecutive T20I losses, but cricket is a team game, and there hasn't been enough from the other end.

With ball in hand stood Kate Cross, who before this series, last played a T20I in 2015. That should have meant she was inexperienced, unused to pressure, and unsure of herself; except she had a professional T20 tournament at home to keep her skills sharp, and spent her winter with a WBBL franchise that calls their home ground The Furnace. So, she was skilled, sharp and clear, and it didn't matter that she hadn't played at the highest level; the tournaments she had been playing were good enough.

At the striker's end, looking for three runs off one ball, was Shikha Pandey, a symbol of India's misuse of resources. Pandey had scores of 3, 23* and 26 in her last three international appearances, all in the last week, but was sent in after Anuja Patil, who was batting for the first time this series. Deeper symbolism again; Pandey has two ODI fifties to her name batting at the top of the order, but the all-rounder has been traditionally batted below 'pure batters.'

Similarly, India's wicketkeeper Taniya Bhatia, despite being a certain pick in every game who has shown ability with the bat, has been shunted down. Rather than giving players who may or may not make the squad for the next T20 World Cup chances, is there not a case for using the batting talents of players who are near certainties in the XI?




The ball came in on a hard length, Cross' practiced accuracy. It was cut hard by Pandey, her skill apparent. It was met by a diving stop from Tammy Beaumont at point, ending the game, completing the picture. England's depth, fitness and fielding combined to outdo India's mismanaged skill.

It's a repeated narrative, beaten almost into stereotype: Indian players are skillful, but they lack the fitness between wickets, and the ground speed of their biggest rivals. India have the talent, but lack a system to hone it, lack the assembly line that fires upcoming prospects into players packaged with a ribbon on top. Technique has never been the problem, we say. Fitness has. Pressure has. Temperament has.

It is also a narrative that is being challenged by new coach WV Raman, but not in the way you think.

"Technically things have to be done, even for players coming into the team," was his assessment of the team, which has now suffered two consecutive whitewashes and notched up their longest losing streak in T20Is. Listen to that again. The coach of the national team is saying that not every player coming into the team has the skills that international cricket demands.

That is a harsh assessment of a team that contains the effervescence of Mandhana, the class of Mithali, the sheer combustibility of Harmanpreet Kaur. But scratch the surface, look beyond the obvious talents Jemimah Rodrigues, and even Veda Krishnamurthy (who has more shots in her book than runs). Deepti Sharma, Bhatia, Pandey, Harleen Deol, all have game, but also limitations. Their potential is undoubted, but there is much untapped, and their skills have much room to grow. So, Raman isn't too wide off the mark.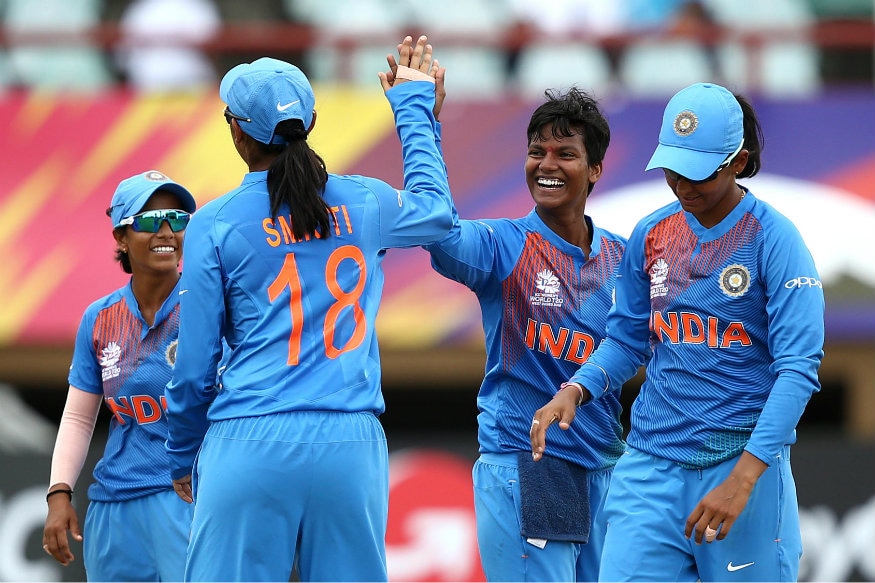 "As a coach, you can give them experience at the international level which takes time."

A Women's IPL would serve as a bridge between the vast desert of domestic cricket and the tiny crucible that is the international cricket. But Raman believes there are bricks to be baked first.

"Playing matches is one part of the equation. The other part of the equation is (skills). It is like a student going into an exam extremely well prepared, he is going to walk into the examination hall absolutely confident. Equate it to the skills part of it. As of now (I would) rather concentrate on developing their skills. We do have quite a few plans in place and hopefully over the next few months a lot of things towards development of skill should happen."

What those plans are, Raman said would be apparent in time. But with India's schedule lying vacant for the next three months, there is time and space to for a carte blanche. Next International Women's Day, a year away, will see the final of the next T20 World Cup being played. India should pick their squad for that tournament now, along with 10 back up players, creating a core of 25. A roadmap with milestones to the T20 World Cup needs to be created, and it could look something like this: after a well-earned break, the upcoming summer and monsoon months could make for a fertile pre-season, where fitness baselines can be re-established and technical issues addressed.

Duly up-skilled, the players can be tested for temperament through match-practice; if international tours are not available, then games against thoughtfully compiled boys age-group teams which replicate the playing styles in women's cricket should not be hard to come by. Even better, away tours similar to those undertaken by the Indian Under-19 boys and India A men's teams could be arranged.

The talent, skill, and everything else that India has, and even all that they don't, has taken them within touching distance of a world title. Foresight, planning, support could take them even further. And skills, yes, and the confidence in those skills born of preparation. As the schedules get busier, the upcoming few months provide a rare opportunity. Time and space to set a base. And kill future chokes.

(Snehal Pradhan is a former India cricketer and now a freelance sports journalist. She hosts the YouTube channel Cricket with Snehal. She has written for ESPNCricinfo, Economic Times, Firstpost and Wisden India among others. She tweets @SnehalPradhan)

First Published: March 10, 2019, 2:58 PM IST