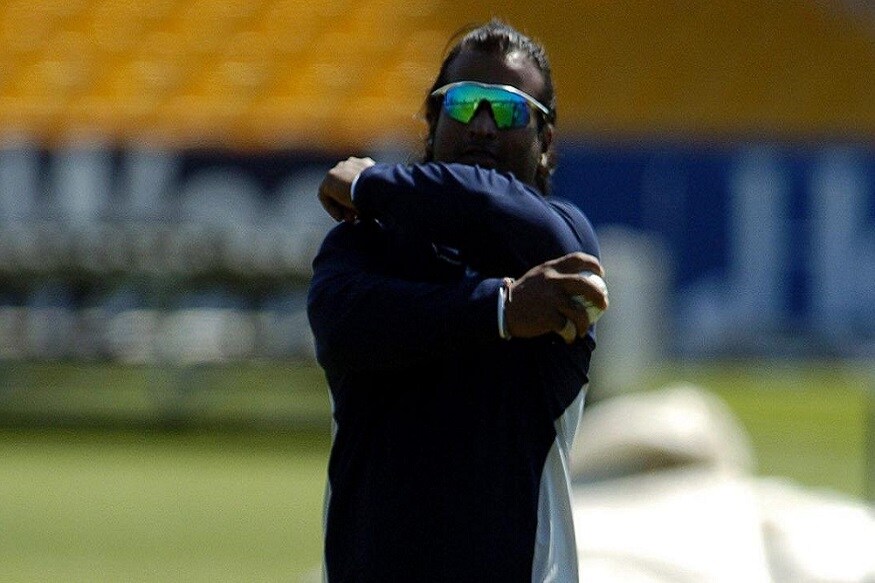 A few days back I got a call from a friend, a professional table-tennis player. She had become the one thing we uniformly hated as school-kids — the Annual Day Chief Guest — and needed help writing a speech.
In her draft, she had pencilled in an appeal to the parents: send your kids to sports, for all the usual reasons; physical fitness, character building, sportsman spirit, the works. As we figured out how she could talk and keep people awake at the same time, I asked her a serious question, one athlete to another:
Do you really think sports makes us better people?
I asked because we both know athletes who will nail that clutch play with seconds left on the clock, but you wouldn't want to introduce to your parents, let alone your kids. And this is true at every level. Sporting heroes should be constrained by the boundaries of the first word, but we let their halos spill over into real life. And open ourselves to disappointment.
Ramesh Powar's report has alleged that Mithali Raj, Indian women's cricket's first citizen, played prima donna and threatened to quit a tour if not given her preferred batting-position. Mithali has said Powar "questioned her patriotism" and left her feeling isolated, according to an email. It doesn't matter which stalwart in this porous system you believe; for the second time in the last two years, women's cricket is being seen in new light.
After bursting from the shadows of anonymity post the Women's World Cup 2017, for a while the game existed in a state of perpetual afterglow. Suddenly there were Instagram followers in the millions and more (well deserved) zeroes in the account.
Now, powerplays have moved from the first six overs to social media and the boardrooms. Players are in the news for fake papers instead of real runs. There is a frenzy in the name of scrutiny, like with the men's team, which some might consider a compliment. So, when the country's most decorated cricketer cried foul, and the erstwhile coach said she did the unthinkable, everyone wanted blood, but no one was sure whose.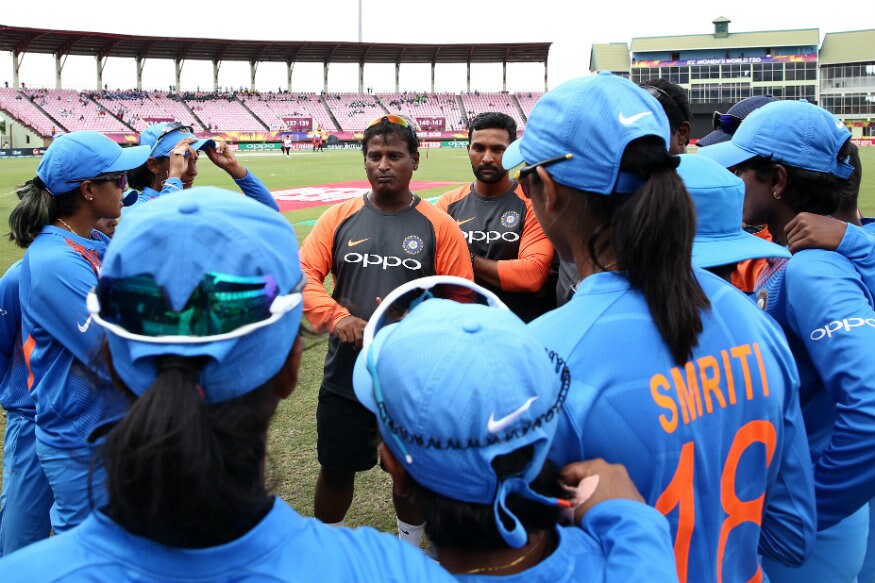 (Twitter/ICC)
I myself am a guilty party. I remember giving a radio interview in Derby, as I watched India begin their phenomenal Women's World Cup 2017 campaign. I talked about the media's role in building the stories of these cricketers. I had penned profiles of the 15 players, and posted them on Twitter with the words: 'every superhero has an origin story'.
But what happens when the stories turn ugly?
Ugly is what it might look like if Powar is reappointed, which I think should happen. Not just because tomorrow's captain and her heir apparent have voiced their support, but because of how I have seen this team play in the last four months.
Before Powar was appointed, I felt it was time for a foreign coach, as this team needed a more contemporary mindset. Powar provided that with an Indian passport. In his first assignment, a tour to Sri Lanka, I saw younger players like Jemimah Rodrigues and Arundhati Reddy stake their claims with freedom, challenging the rest to catch up. A wicket-keeper was finally entrusted to bat in the top order, and Taniya Bhatia impressed. An off-spinner was inked in as an option to bowl in the Powerplay, a plan that worked even against right-handers in the World T20. And one-sided fields made an appearance, an audacious and risky deviation from the norm in world cricket.
Powar told me in Sri Lanka that he wanted his batters to have the confidence to go after the bowling from ball one, much like batters attacked him in the IPL. Smriti Mandhana duly got four low scores, but got them all in brazen attempts for instant runs, never cowed by previous failures. Harmanpreet Kaur showed a consistency that earlier seemed beyond her ephemeral talents. Even Mithali seemed to have bought into this strategy, showing an energy between the wickets I had not seen before.
The team was walking the coach's talk.
This approach saw the team then brush aside Australia A, (which had six internationals), win three warm-up games against strong teams in the World T20, and then four consecutive group-games.
The loss in the semi-final was their first loss in 15 T20 games, 11 of which came against quality opposition. That included a seven-match T20I winning streak. This, from a team that had won just eight of 15 T20Is in 2018, in a format given to variance.
So, there must have been something Powar was doing right.
Which brings us back to the ugliness: Can Powar and Mithali co-exist in the same team? Yes, in principle, and winning teams have done it before (think John Buchanan and Shane Warne in Australia's most dominant phase). While this incident has been broadcast blow-by-blow, personality clashes happen all the time in team sport. Powar and Mithali come from the dominant Mumbai and Railways stables; they know these dynamics. It is not unthinkable that the two could pocket the past and put the team first.
By her own admission, Mithali's role in this team is waning: she said this was her last T20 World Cup, and with just 15 months till the next one, logic says that she will not fit into the team's plans for the shorter format. The same logic means that the ODI team need a new captain (and I have argued that that should be Mandhana, not Harmanpreet).
Any new coach will be looking to the antipodes, planning for 2020 (T20 World Cup in Australia) and 2021 (Women's World Cup, in New Zealand), so Mithali's position will be questioned even if Powar isn't reappointed. If he is, the act itself will see perhaps the biggest power-shift in this team's recent history, with the scales sliding towards youth, and hopefully, the bigger picture. Otherwise, this team will have its fourth coach in 20 months, and start from six feet below scratch.
What has played out in the last month is disappointing, but it is also human. One of the journeys in team sport is learning how to play with your team, as much as against your opposition, so we, the voyeurs need to try on a more dispassionate lens.
Send your kids to sport, my friend will tell the parents, because it will bring them face to face with choices they may not normally face. But don't expect them to make all the right ones, even if they can land every ball on the seam. The wrong ones are made every day, but that's the other thing about team sport: a bad choice can be compensated for by our teammates.
For India, moving forward cannot happen without moving on, and it is time that process began. There are World Cups to be won.
(Snehal Pradhan is a former India cricketer and now a freelance sports journalist. She hosts the YouTube channel Cricket with Snehal. She has written for ESPNCricinfo, Economic Times, Firstpost and Wisden India among others. She tweets @SnehalPradhan)