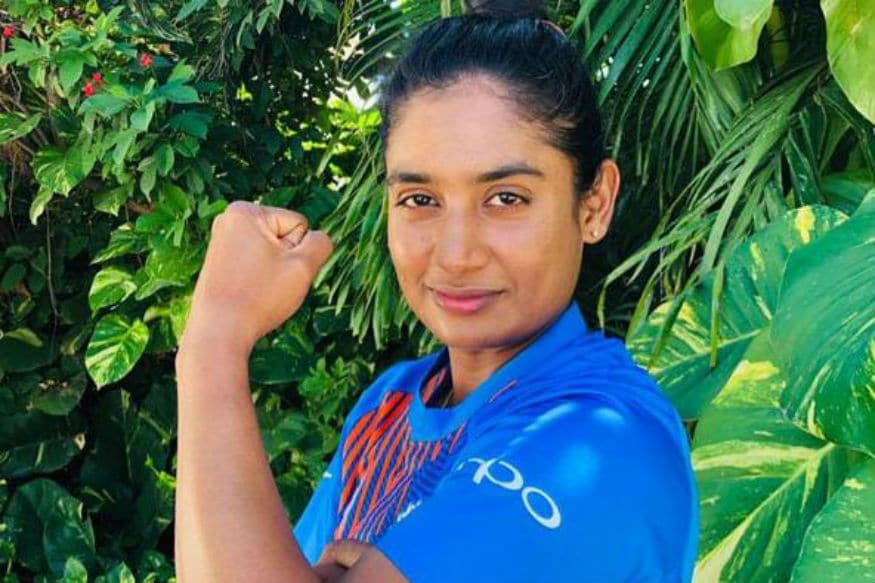 After passing Charlotte Edwards to become the most capped player in ODI history, Mithali Raj has now become the first woman to score a double hundred of games. After walking the path and finding the summit, she is now laying down bricks in the air above it.
The accolade 'face of Indian cricket' is better explained thus: in the 263 ODIs India have played in their history, Mithali has now featured in 200. With bat in hand she possesses grace and precision, ballet shoes on a sniper. If players today are wrecking balls, she is a constructor, building innings brick by brick.
With the longevity of the politician, but little of the ill will, she has been both witness and participant in India's journey from amateur anonymity to salaried celebrity. And in her neatly organised kit bag, the one with the book in the side pocket and spare gloves ready on top, lie all the records she owns and the numbers she has bent to her will.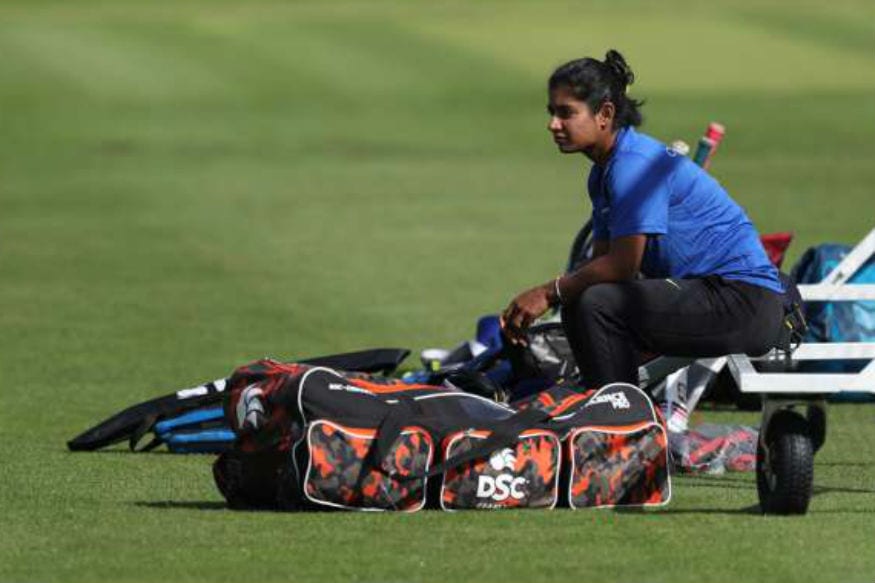 (Getty Images)
But they don't do a good enough job of telling the story. The ones she doesn't have do better.
For a batsman who is considered the best in the world, Mithali has a strikingly low count of that currency of greatness: centuries. From 180 innings, she has just seven. Compare that to her heir apparent, Australia captain Meg Lanning, who already has 12 in just 69 games.
So where are the missing hundreds?
Let's start with the nearlys first. Mithali holds the record for the most 90s in international cricket, with five. Her first was painful run out on 98, in 2003, in a chase that fell one run short of its target.
Her second had a happier ending, and was perhaps one her most significant knocks: Against the favoured New Zealand in the semifinal of the 2005 World Cup, she scored an unbeaten 91 on a dodgy knee, in her first full tournament as captain, and took India into their first ever final.
The next three nineties came between 2010 to 2012, all against England, both home and away. Two of the three came in situations where she had the time to go for a hundred.
On the other hand, Mithali also holds the record for the most fifties in ODIs, with 52. That also means that 52 times she has passed fifty but not gone on to make a hundred. She's been unbeaten in a staggering 24 innings, indicating that half the time, she was above the bowling.
But in 16 of those, she was chasing, and so the potential for three figures was restricted by the size of the target. (This in isolation is an astounding stat, as is her average in successful chases, 111.29). But only in eight of the 24 innings was she batting first, and so theoretically had the space to go on and make a hundred.
These numbers indicate a poor conversion rate, but then consider the situations she has often walked into, with the expectations on her rising in proportion to the wickets at the other end.
None of her early peers possessed anywhere close to the consistency she did. Anjum Chopra, Hemlata Kala, Anju Jain, all titans of Indian women's cricket, but none averaged over 31. Mithali currently averages 51. She still holds the world record with seven consecutive fifties.
Mithali scored a century on debut at age 16; she has been the team's spine even before she left puberty. She has been the massive nucleus, surrounded by smaller electrons that came and went.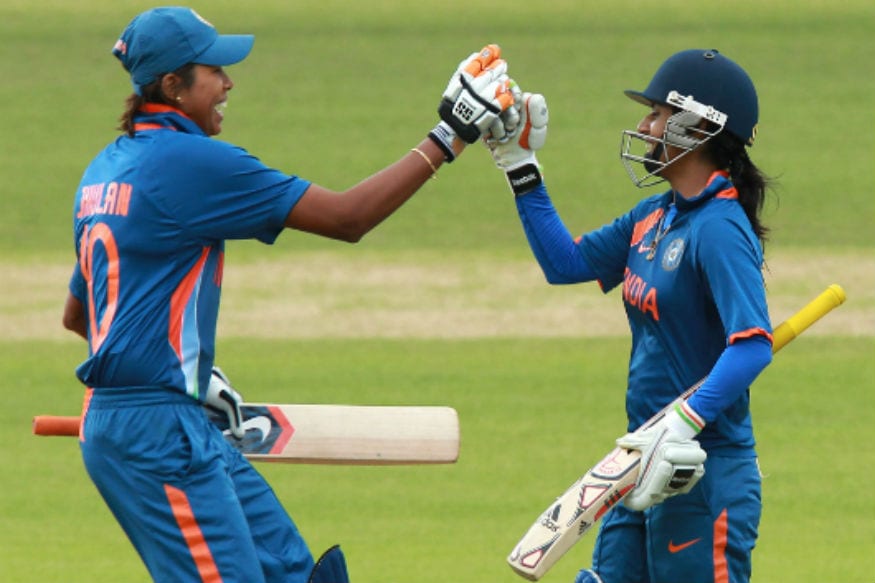 (Getty Images)[/caption]
And that meant that even at her youngest, she had to carry the team, clamping down on her own game.
This is not speculation. She said as much, allowing a rare moment of candour to shine through at a press conference during the 2017 Women's world Cup.
"I have enjoyed batting, I always did, especially when the team requires me to get runs. One thing always been constant is the burden that I have carried all through my career.
"I felt that somewhere if I had few more batters to support me, maybe my game would have been much better than what it is or what it was."
Smriti Mandhana was not even three years old when Mithali made her debut. Jemimah Rodrigues wasn't even born. But even now, when Rodrigues is touted as a whiz-kid and Mandhana is flowering as a batting leader, Mithali's wicket means a few alarm bells in the changing room.
"Considering how the team has been performing in the last two years, I felt that it was the right time for me to elevate my own batting standards," she said in 2017.
"But again, it has come back to the same phase where me being in the middle gives a lot of confidence to the other batters, and it keeps the dressing room more confident."
And if she has been the face of the game, captaincy has been the bindi that she has worn most of the time. Mithali has led the country in 123 ODIs. After taking over the mantle just before the World Cup, she led the team till 2008, where she was sacked for the shortcomings of the team.
Then she was given the reins again in 2012, not just because she was the best for the job, but also because the team had so few other leaders.
Imagine her impact as a batsman if that mind could have focused just on its craft, rather than also having to constantly chart the course of the team in waters as treacherous as India's.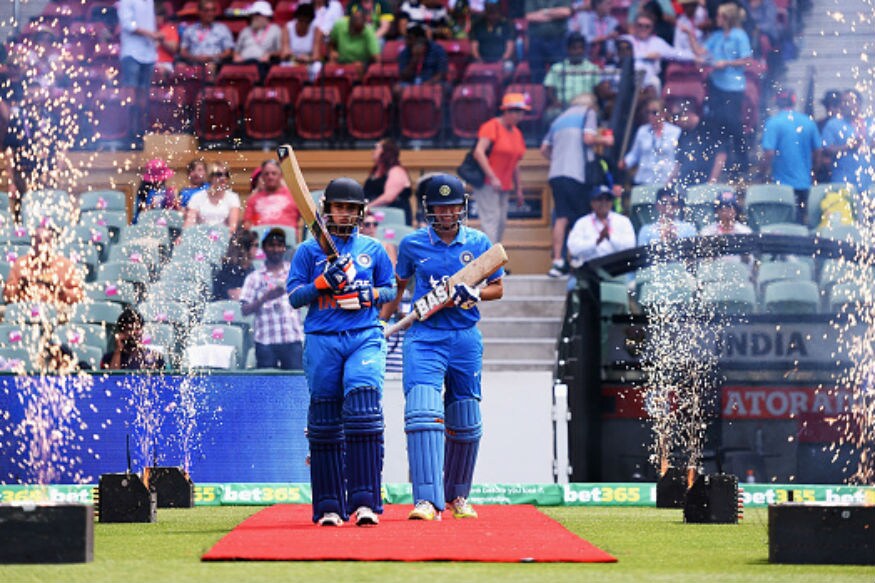 (Getty Images)
"I've enjoyed my long career, but also at the same time, if I really have to introspect, I think probably because of the responsibility I've not been able to enhance my batting as much as I want to."
In a number of interviews, Mithali has spoken about how she was forged into a cricketer by her parents, even though she wanted to be a Bharatanatyam dancer. "Racehorse" is the word she used, blinkers on, feet galloping. But rarely in her career has she been one, more often she has been forced to play pacemaker.
The pack never could match up to her, so she never really sprinted.
Counterfactuals may frame her brilliance in better light. Imagine her century count if she had made her debut today, in a team with the effervescence and fearlessness that few Indian teams have had before.
Imagine her speed between wickets if she had had access to the BCCI's medical facilities when her knees started giving trouble, rather than years later, when surgery was a possibility. But instead she played with painkillers, less talented teammates, and with responsibilities.
Her greatness lies in the fact that, even 200 ODIs later, we have not seen the best of Mithali Raj. And we most likely never will.
(Snehal Pradhan is a former India cricketer and now a freelance sports journalist. She hosts the YouTube channel Cricket with Snehal. She has written for ESPNCricinfo, Economic Times, Firstpost and Wisden India among others. She tweets @SnehalPradhan)