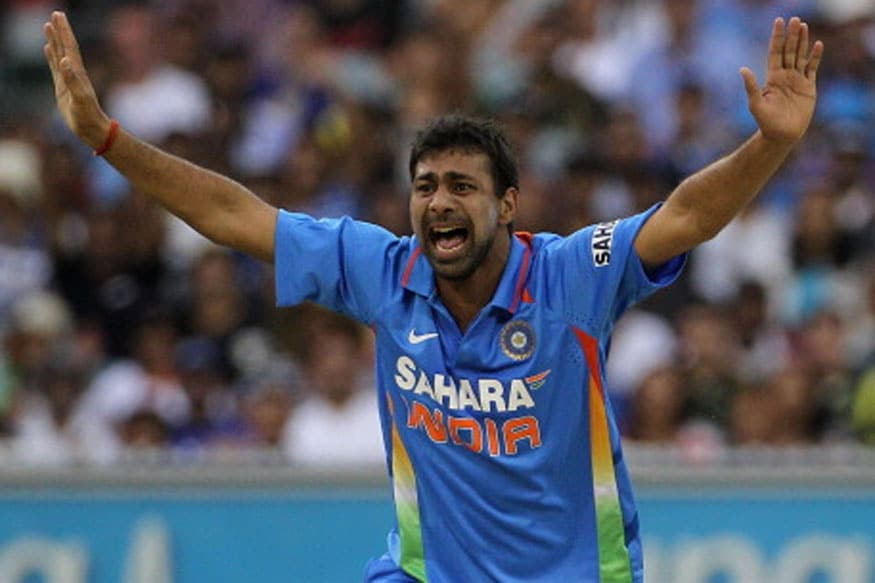 Medium pacer Praveen Kumar has decided to retire from all forms of cricket, calling time on his 13-year long career.
Kumar, 32, played six Tests, 68 ODIs and 10 T20Is for India, picking up 112 wickets across the formats. Known primary for his ability to swing the ball both ways, Kumar made his limited-overs debut in 2007 and was a part of India's historic CB series win in Australia the next year. Kumar got his chance in Test cricket four years later and immediately impressed, becoming the go-to bowler in England. Even as the rest of the team struggled in an embarrassing 0-4 whitewash, Kumar impressed and even got his name on the Lord's honours board for his only Test five-for.
However, he didn't play another Test since that tour.
"I have decided to retire from cricket. The decision is not taken in haste, I gave a thought over it and I felt it was a right time to say goodbye to the sport which gave me so much. I want to thank my family, BCCI, UPCA, Rajeev (Shukla) sir for giving me the opportunity to fulfill my dreams," he was quoted as saying by the Indian Express.
"I have no regrets. Dil sey khela, dil sey bowling daala (I played and bowled with my heart). There are good bowlers waiting in the wings back in UP and I don't want their careers to be affected. Mein kheloonga toh ek ka jagah jayega, (If I play, one spot would go); it's important to think of other players' future as well. My time is over and I have accepted it. I'm happy and thankful to god for giving me this chance."
Kumar picked the England tour and the CB series as his most memorable moments for India, and said India's fate in England could have been different had he had Zaheer Khan fit at the other end.
"Had Zak bhai hadn't been injured Tests matches ka rukh kuch aur he hota, I still feel about it. And I can't forget the CB series which we won in Australia, probably it was the highest point in my career," he said.
Kumar was Uttar Pradesh's bowling mainstay for many years, and retires with 66 first-class matches for 267 wickets at an average of 23.61. He was also a handy batsman and made 11 half-centuries with his aggressive batting down the order.
Post retirement, Kumar hopes to become a bowling coach.
"I want to become a bowling coach. People know that I have this knowledge. I think it's a area which I can work dil se, I can pass on this experience to the young ones," he said.