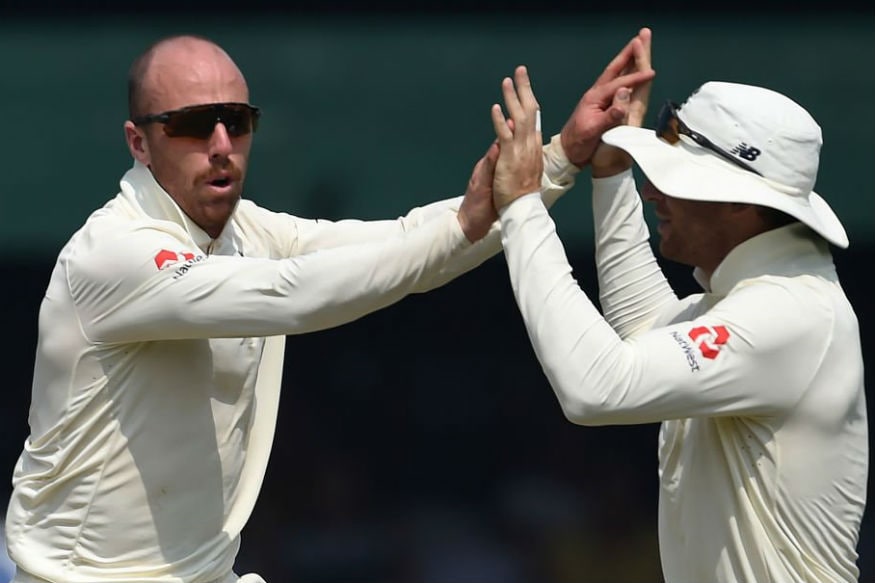 England's Jack Leach, who scored a gritty 92 on the second day of the one-off Test against Ireland at Lord's on Thursday, believes the pressure will be on the visitors when the two sides resume play on the third day but believes his side can turn things around.
"I think actually there is pressure on Ireland. It's the first time they've had this experience of probably being favourites to win the game. We don't need to hide away from that," Leach said at the post-match press conference.
"But we do believe we've got a great chance. We've already talked in the dressing room about the game at Edbgaston last year against India where they were chasing 180 and came 30 up short.
"The boys believe this is a tougher wicket than that one so we'll have big belief going into tomorrow and we'll have to bowl really well. But I think we've got a great chance."
One of the reasons they are in with a chance is Leach's heroics with the bats. Coming in as the night watchman towards the end of Day 1, Leach ended up sharing a 145-run stand with Jason Roy.
His innings did have a little luck – he played and missed quite a few balls and was also dropped twice on 72 and 92, the second reprieve lasting for only a ball – but it also saw him play some good shots.
"I can't believe it really. I just went out to try and do a job for the team I guess and try and soak up some balls and make it easier for the guys comes in behind me and I guess try and build some partnerships and see what happened. It probably went a little bit further than I thought it would.
"It was good fun to be out there. It was great to bat with J-Roy. He gave me a lot of confidence and allowed me to just play the way I wanted to play.
"We had a nice partnership so that was pleasing. And I think we've got a good chance in this game - that's what we wanted from this day."