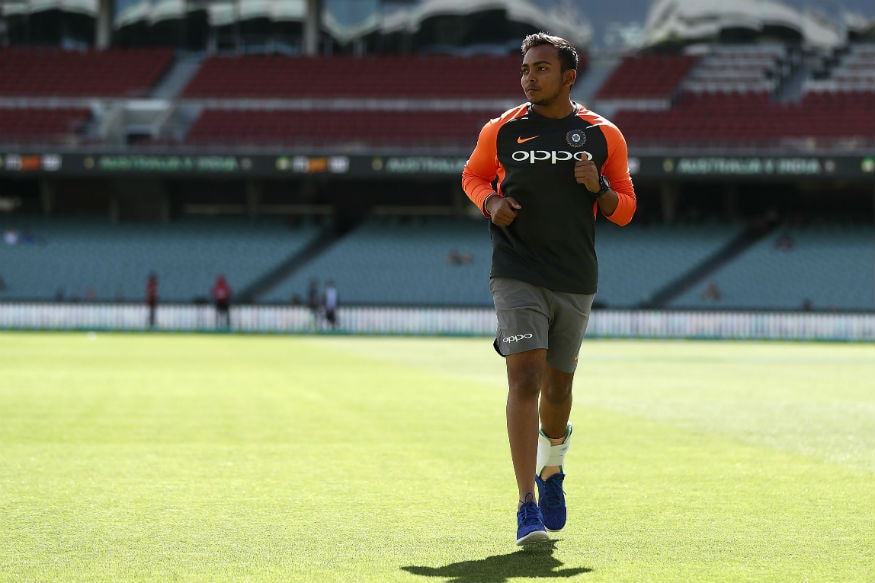 India batsman Prithvi Shaw is likely to return to action as soon as he completes serving his suspension for a doping violation, according to a report in Cricinfo. Shaw's back dated eight month suspension for consuming terbutaline ends on November 15.
Former Mumbai captain and chairman of the ad-hoc selection committee, Milind Rege has said that Shaw will be considered for selection for the Syed Mushtaq Ali squad, the same one during which he inadvertently consumed terbutaline last season.
"He will be free to play from [November] 16, so of course he will be considered for selection," Rege told ESPNcricinfo. "I can't make any commitment to whether he will be back, but we will certainly discuss his selection."
By then, Mumbai will have played six games in the tournament.
Rege, who believes Shaw is a match-winner, said he had spoken to him already. "He is doing the right things. Physically he is fit."
"Shaw's class is there, you see. He is a dynamic young batsman. So that will weigh heavily in his favour because he has scored runs for Mumbai in the last one-and-a-half years and he also did well in Test cricket till he went to Australia. There has been a gap. So he will again have to start once again."
The committee have named the squad only for three games because key players like Shreyas Iyer, Shardul Thakur and Shivam Dube are currently part of the India squad for the T20 series against Bangladesh.
The former Mumbai captain however warned that Shaw can't take his place for granted and will have to fight it out just like the others.
"There is nobody who can take his place for granted because there are others also," Rege said.
"Everybody needs to work for their place in the squad. There are some senior players who have done well last year and even this year but the youngsters are now really knocking hard on the door.
"We have Yashasvi Jaiswal, who scored quite heavily in the Vijay Hazare Trophy. He scored a double-hundred and two hundreds in the 50-over tournament. It is a happy position for Mumbai, but as a selector it is tough to keep somebody out."