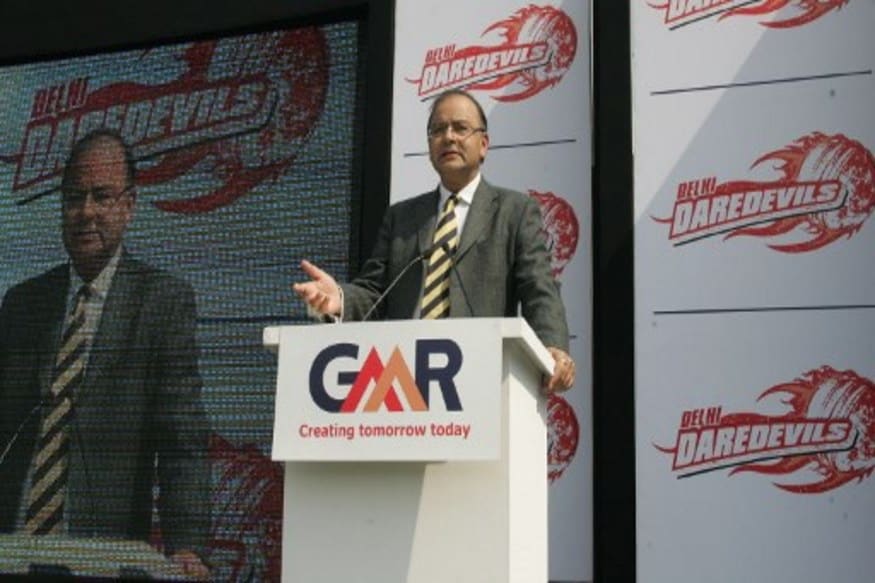 Arun Jaitley was not only a politician and former Union minister but he donned many hats when it came to the world of cricket. His association with Delhi cricket goes back many decades and till date he is the longest serving president of the Delhi & Districts Cricket Association - between 1999 and 2012.
The 13-year period saw Delhi getting a world-class cricket stadium in Ferozeshah Kotla, the state winning the Ranji Trophy title and more importantly many top cricketers like Virender Sehwag, Gautam Gambhir, Aakash Chopra, Ishant Sharma, Ashish Nehra and of course Virat Kohli among others going on to represent India in international cricket with aplomb.
Although his tenure was not without its share of controversies, Jaitley put Delhi firmly on the Indian cricket map. For over a decade, he remained an influential figure in not only Delhi cricket but also the Board of Control for Cricket in India (BCCI), often proving to be the board's 'go-to' man not only because of his political influence but also due to his brilliant legal mind.
Former Delhi cricketers swore how accessible Jaitley remained to both players and officials and what a brilliant 'problem-solver' he was.
"He was one of the finest cricket administrators but he always had time for the cricketers although he was really busy even back then. All we had to do was send him a message, tell his PA that we want to meet him or this is the grievance that we want addressed and it would be solved," former India opener Chopra told CricketNext.
"He never, ever said no. Not only did he try to give you a patient ear but he also tried to solve your issues. He had great understanding for the players and he would amazingly also remember the names of the Under-19 cricketers also who were doing well.
"When I would speak to him about Delhi cricket, he would remind me about this boy doing well at U-19 level. At times I didn't know who he was talking about because when we are playing Ranji Trophy you are busy about your career and game. For him Delhi cricket was much bigger than Ranji trophy," Chopra recalled.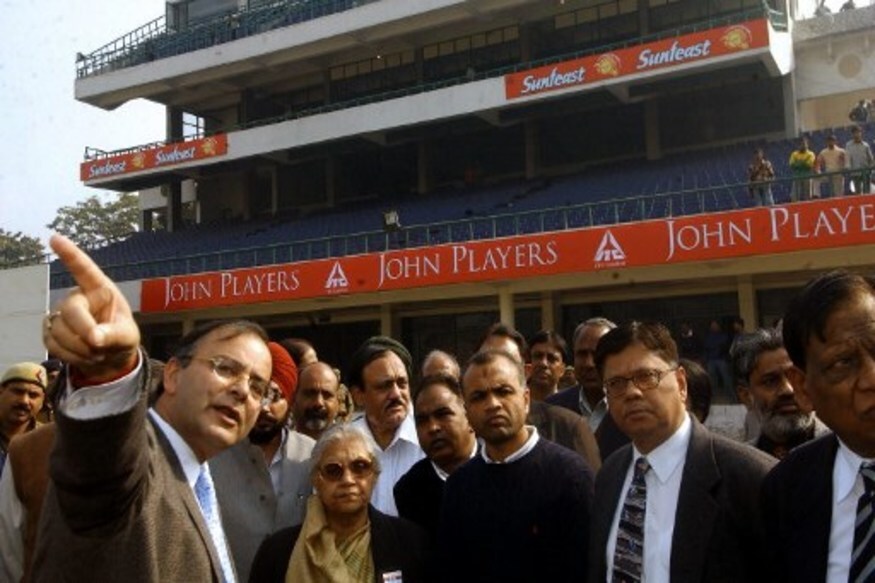 The 41-year-old Chopra, who turned out in 10 Tests for India, recalled a personal incident where Jaitley went out of his way to help him out.
"Personally he helped me a great deal. I was with Oriental Insurance to begin with and they were not allowing me any leave to play cricket. He would always ask about my office, my personal life and if everything was ok.
"I told, 'Job mein tang kar rahe hain, khelne nahi dete (They are creating problems for me at work, they don't let me play)'. They had not paid me for 18 months while I was playing for Delhi or India 'A' teams, so I told him this is an issue.
"Then he crafted a job with a Delhi-based newspaper, since he was close to them. Those were times when first-class fees was like Rs 1700. Gambhir was also offered a job there," Chopra, who also turned out for Rajasthan in Ranji Trophy later in his career, said.
The former opener also recalled how the DDCA president went out of his way to help him out when he needed a knee surgery.
"I also had my knee surgery planned once, there was lot of back-and-forth because money was a concern. So I reached out to him and he said 'Akash please don't think about the money, whether we get it from insurance or elsewhere you do what you need to do. If you need something in advance we'll pay that as well. Don't let money come in way of good treatment'. That was the kind of person that he was," Chopra said.
Another former Delhi and India opener Chetan Chauhan, who also served as DDCA president after Jaitley, recalled how the former president's influence helped make Kotla a world-class stadium. Jaitley came up with the idea of selling corporate boxes at Ferozeshah Kotla to raise money for building the cricket stadium with minimum help from the BCCI or the government.
"Great administrator and because of him only the Kotla stadium could be constructed. He was guiding light for the association and us, whenever he had any problems he was quick to get them sorted. He trusted us and gave us all the responsibility," Chauhan, who is now a sports minister with the Uttar Pradesh government, told CricketNext.
"He used to provide the best possible facilities to the cricketers. He took the decision that if the players needed to travel overnight they would always do so by air — whether it was the senior team or Under-14 team. It helped the players immensely, provided the players best possible facilities with camps, wickets and floodlights were put in. Message went loud and clear to the players that DDCA is behind them," Chauhan said.
In fact, Sehwag's wedding with Aarti was held at the official bungalow allotted to Jaitley in 2004. Jaitley had suggested to Sehwag's father that the marriage be held at his Ashok Road residence, which he was not using as his personal residence at that time.
Jaitley furnished his bungalow for Sehwag's wedding and even made arrangements for the guests. However, he himself could not attend the wedding as he was campaigning in Bangalore.
"Sehwag's wedding took place on the lawns of his Ashok Road residence. Not only Sehwag, he made that residence available to other cricketers as well if they asked for it," Chauhan recalled.
Jaitley also lent a big helping hand the Delhi franchise — Daredevils back then — were trying to find their feet in IPL.
"He was a genuine cricket lover and knew what the teams were doing not only the senior Delhi side but the junior teams as well. He would on a day-to-day basis track the progress of Delhi junior cricketers as well. It was kind of extraordinary, just showed how deep his interest was," former Daredevils CEO Amrit Mathur told CricketNext.
"As an administrator I found him very balanced with very clear views on issues in BCCI. When we started IPL in 2008 all franchises were totally dependent on state associations for holding games, he was extremely cooperative and very good at resolving issues," Mathur said.
Jaitley wasn't one without flaws but the legacy he has left behind in DDCA and Delhi cricket far outweigh those flaws. No wonder that most cricketers from Delhi and beyond fondly remember his immense contribution to the game as an administrator.​