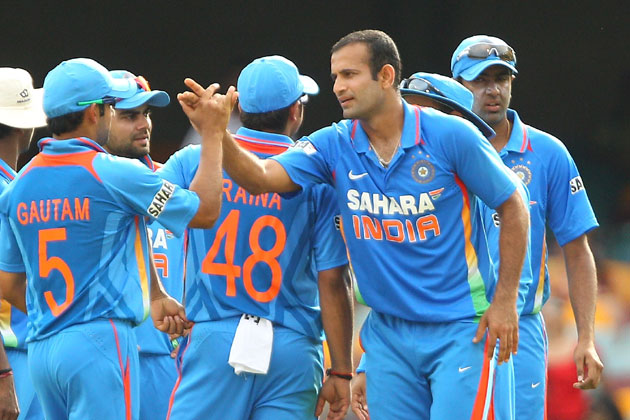 If it's July, it must be Sri Lanka v India. Another bilateral series on Sri Lankan soil – India's third in three summers, aside from the 2010 Asia Cup – except this time, there's a bit more riding on India's success considering their fall in the ICC rankings and the general glumness that has enveloped MS Dhoni's team since the high of the 2011 World Cup final.
This series may not turn out to be the balm Indian cricket needs after a torrid last year, even if this team wins, but success in Sri Lanka would set India up for a busy home season that includes visits from New Zealand, England, Pakistan and Australia. There's no better way to lift morale than victory. Of course, winning overseas is far more important than a series win against a side India have played far too often over the past few seasons, but considering India don't play any series outside of the subcontinent until late 2013, this five-match ODI contest is a chance to iron out problems and check out possibilities for the new season.
India had a patchy record in ODIs in 2012 – five wins in 11 matches, failure to reach two series finals - which is reflected in their ICC ranking – they are fifth, one ahead of Sri Lanka. This form is an extension of their poor overseas run since the summer of 2011, and going into a new season this team needs to start off strongly. Dhoni and Duncan Fletcher dropped words like "fit", "ready" "refreshed" and "motivated" before embarking on the tour, but there is more than a niggling feeling that optimism and physical fitness won't be enough to put India back to winning ways.
They could start with greater consistency and commitment from their batsmen, who would want to improve on their performances in 2012, in particular Virender Sehwag. In five matches this year, Sehwag has made 65 runs with a best of 30. He averages 13.
Suresh Raina averages 34.37, an average inflated by three unbeaten innings. He has one fifty, against Bangladesh. Rohit Sharma averages 21.57, with one half-century and five scores between 0 and 21. Apart from Gautam Gambhir (average 41.90) and Virat Kohli (73) and Dhoni (69) no India batsman has a record to speak of in 2012. India have only managed two fifty-plus opening stands in ODIs during 2012, so getting a start remains a major issue.
Though Ajinkya Rahane and Manoj Tiwary are in the squad, it is unlikely they will see much playing time. Sachin Tendulkar – who featured in ten of 11 opening stands this year – has opted out and Sehwag's return after missing the Asia Cup will reunite him with Gambhir at the top, and with Kohli having made the No. 3 spot his own there is no place for Rahane. Tiwary being a middle-order batsman has a stronger case – his last innings was an ODI century – but it would require one of Raina or Rohit to flop miserably in at least the first three matches. However, India must test their bench strength and playing Rahane and Tiwary in a couple games is a must.
Zaheer's return is a boost, for he has experience of playing in Sri Lanka. Of the seven bowlers picked in the squad, only Zaheer, Irfan Pathan and Pragyan Ojha have played in Sri Lanka. Of those seven three are full-time spinners, suggesting India could go in with a spin-heavy attack with Raina and Rohit offering part-time options. Ojha's success in Sri Lanka – 13 wickets at 26.38 – could slot him in alongside R Ashwin, with Irfan filling the allrounders role and Zaheer and Umesh Yadav the quick bowlers.
India's record under Dhoni in Sri Lanka is impressive – 10 wins out of 17 – held against teams of the past that routinely struggled to win in the country. Dhoni has led the side to its only two series wins in Sri Lanka as well as to the Asia Cup final in 2010, where they lost to Sri Lanka. In those 17 games played in Sri Lanka, Dhoni averages 50.14. A series win would ease Dhoni's and India's problems.
Since the summer of 2008, India have toured Sri Lanka thrice, playing a total of 18 one-day internationals against the hosts. In 2008, under Dhoni, they won their first ODI series on Sri Lankan soil for 23 years by 3-2 margin. The next year, they won 4-1. Thus there is an air of expectancy that success lays ahead, despite the fact that the team has failed to reach the finals of its previous two limited-overs series.
Sri Lanka v India in July may not be as humdrum as it first sounded when the series was announced.