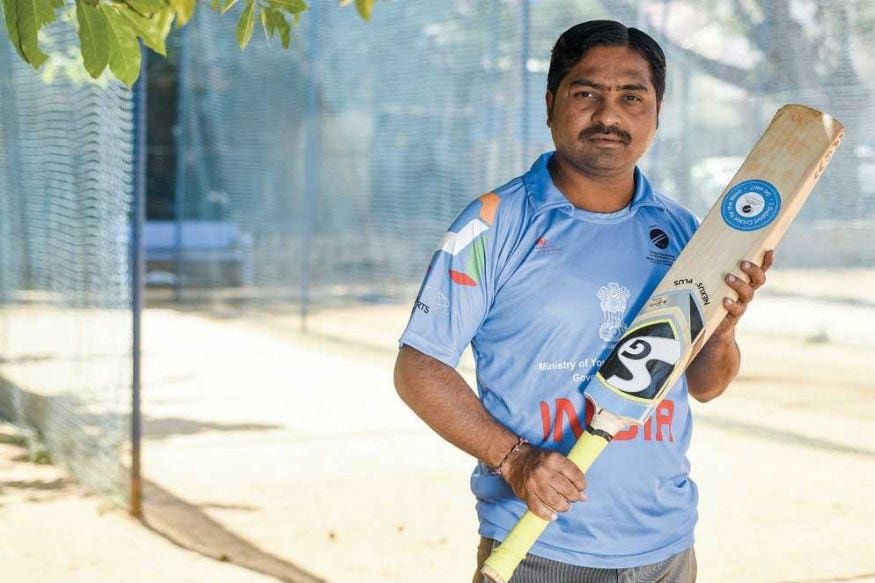 Two-time Blind World Cup-winning captain Shekhar Naik believes it is more important for blind cricketers to get proper jobs instead of awards as otherwise they are unable to make ends meet.
Naik, who currently works for a private firm, has not been paid salary over the past two months due to the firm facing financial difficulties during the coronavirus-induced lockdown and has eaten through most of his savings.
"It's good that blind cricketers receive awards, however small they may be, but it's more important that they be given proper jobs for a secure future," Naik told Mid-day.
"My salary is Rs 25,000 of which my house rent is Rs 12,000. Somehow, I have been managing with that previously, but due to this lockdown, my salary has been on hold and I have not been able to pay rent for the last two months. My family is going through a hard time. I have used up most of my savings.
"In the last eight years, I have met different Karnataka chief ministers, requesting them for a government job. Last December, I met sports minister Rijiju in Delhi and told him that more than the Padma Shri, I desperately need a good job because my wife is also blind."
These aren't new difficulties for the man who led India to glory in the Blind T20 World Cup in 2012 and later to the Blind ODI World Cup in 2015.
He has made repeated requests to the authorities for help over the past few years but hasn't had much success. Most cash prizes he received for his exploits on the field were used towards payments for other causes.