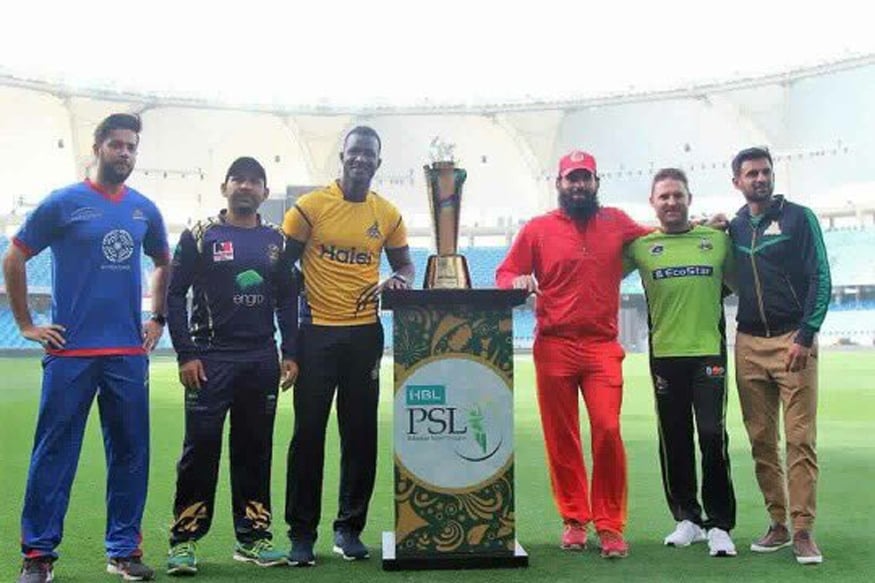 Karachi: Former Pakistan Test captain, Moin Khan has lashed out at the overseas players, who refused to travel to Pakistan for the two playoffs and final match of the Pakistan Super League (PSL).
The initial stages of the third edition of the Pakistan Super League was held in the UAE but the foreign players are now refusing to travel to Pakistan for the two play-off matches in Lahore and the final in Karachi.
"I blame the Pakistan Cricket Board for this sad situation.I know the board will not like my comments. But in future only those overseas players should be included in the player draft who commit to also play in Pakistan if required by their franchises," Moin, a veteran of 69 Tests and 219 ODIs, told the media in Sharjah.
He said the overseas players who are now refusing to travel with their franchises for the playoffs cannot be seen as supportive of Pakistan cricket.
The franchises pay them well to play in the PSL. But when they refuse to travel to Pakistan it upsets the balance of the concerned franchises and also deprives our people of seeing competitive cricket, he said.
Moin is the head coach of the Quetta Gladiators franchise which made the finals of the first two PSL editions but lost out this time.
Last year in March after the PSL final was held in Lahore all the foreign players, including Kevin Pietersen, Rilee Rouwsee, Luke Wright appearing for Quetta in the league matches in UAE refused to travel to Pakistan citing security concerns.
Their absence upset the Quetta team balance and gave a clear edge to their final opponents, Peshawar Zalmi whose foreign stars played in Lahore.
Moin said next year when the PSL is held only those overseas players should be included in the players draft who are willing to go Pakistan.
"I am more concerned over Pakistan cricket and the PSL future. We can't have this happening all the time."
This year also number of overseas players have made it clear they wouldn't travel to Lahore and Karachi if required by their franchises.
Pietersen categorically said no when asked after one of the earlier matches whether he would be willing to go to Pakistan. But some of the overseas players have shown willingness to go to Lahore and Karachi.
Moin said he was disappointed at the umpiring standards in the PSL and how West Indian, Sunil Narine had been allowed to continue to bowl in the tournament despite so many questions over his bowling action.
He noted that when the technical committee of the PSL refused permission to Muhammad Hafeez to bowl for Peshawar Zalmis how could the match officials ignore Narine's action.
The West Indian spinner was reported for having a suspected illegal bowling action but can continue to bowl in the PSL but if reported again he will be suspended from bowling