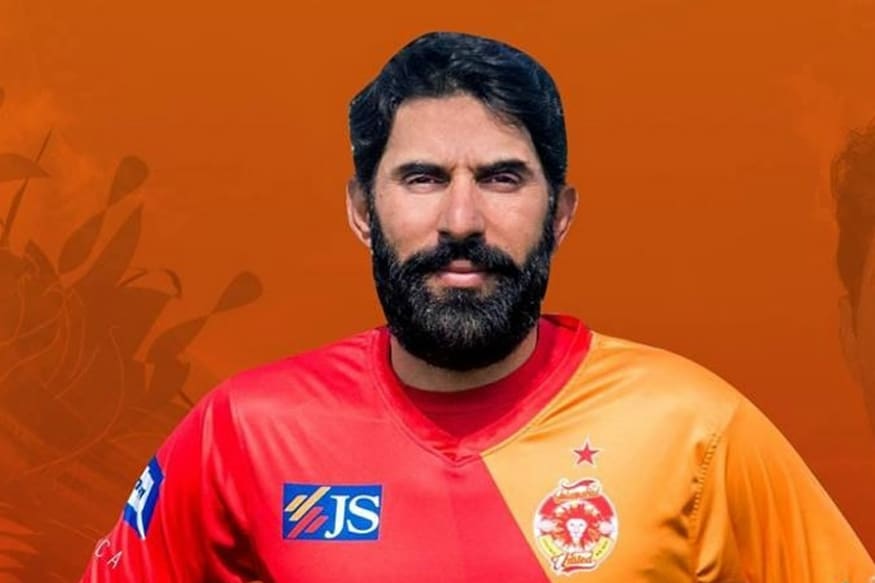 Two-time champions of the Pakistan Super League (PSL), Islamabad United announced that former Pakistan skipper Misbah-ul-Haq wished to continue playing instead of being a mentor for the side and hence has had to part ways with the franchise.
The franchise disclosed that they had reached an agreement with Misbah who had earlier decided that he would be a mentor but had a late change of thought to continue as an active player. The franchises have already announced the players released and retained from the 2018 edition and with the players draft scheduled to take place on November 20 and the franchise reasoned that it was too late to accommodate Misbah's change of plan.
Misbah only batted four times in the eight games in 2018, scoring 57 runs at an average of 19 and strike rate of 75. If reports are to be believed, Misbah will be picked by Peshawar Zalmi in Gold category during the upcoming draft.
In a statement released, the franchise said, "Islamabad United, the winners of the inaugural HBL PSL and the defending PSL champions, would like to update our fans that Misbah-ul-Haq might not be a part of the franchise in the fourth edition of the Pakistan Super League, due to a late change of decision."
"In the weeks leading up to the draft, Islamabad United had reached an agreement with Misbah-ul-Haq regarding his appointment as the mentor of the franchise for PSL 4 and the editions going forward. This is in line with ISLU's ethos of developing and nurturing not only emerging players but also senior players as they move to the next phase of their careers. ISLU was hence delighted to receive the written confirmation to this affect."
"Despite having reached that agreement the franchise was informed yesterday that Misbah wished to stay in the player draft for PSL4 for consideration as an active player. As Islamabad United has already announced its retentions and has a specific strategy for the draft, picking Misbah as a player may not be possible for the franchise. While this is an unexpected turn of events, we respect Misbah's decision and would like to thank him for invaluable contribution to the rise of ISLU, and would like to wish him the best in his future endeavours."
The six PSL franchises will complete their squads during the player's draft for the 2019 edition which is to begin from February 14 in Dubai.